Before & After: Classic Contemporary Backyard Remodel
Before:
This Dallas backyard, constructed when the house was built in 1996, had good bones with its contemporary shaped and well placed pool, but was crowded and outdated by the plants and finishes. The current homeowners wanted a space that was more open, more contemporary and an extension of their beautiful classic contemporary indoor décor.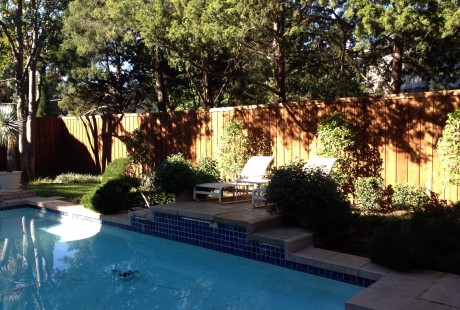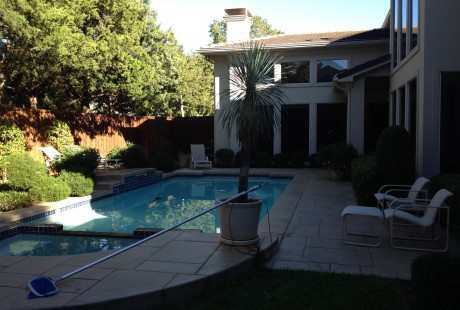 After:
Matthew Murrey Design collaborated with the client to create a remodel concept that would allow the client to use their existing pool (with a few modifications) and restyle the vegetation to create a clean-line and contemporary, updated space. The space was completely transformed by the removal of the raised fountain wall, re-plastering and re-tiling  of the pool and the installation of new, more refined vegetation.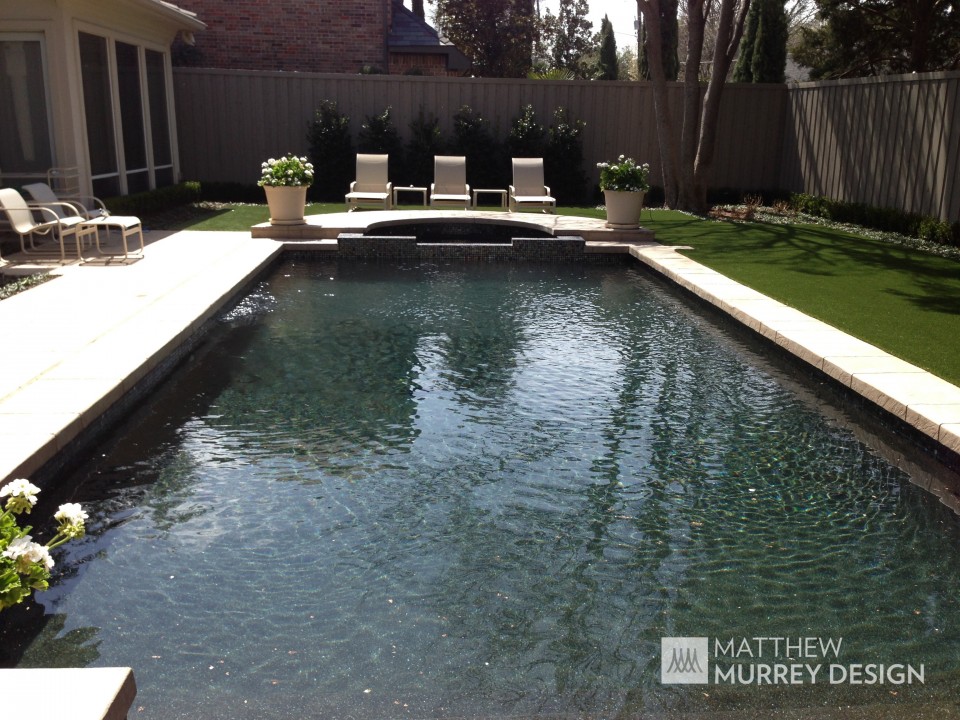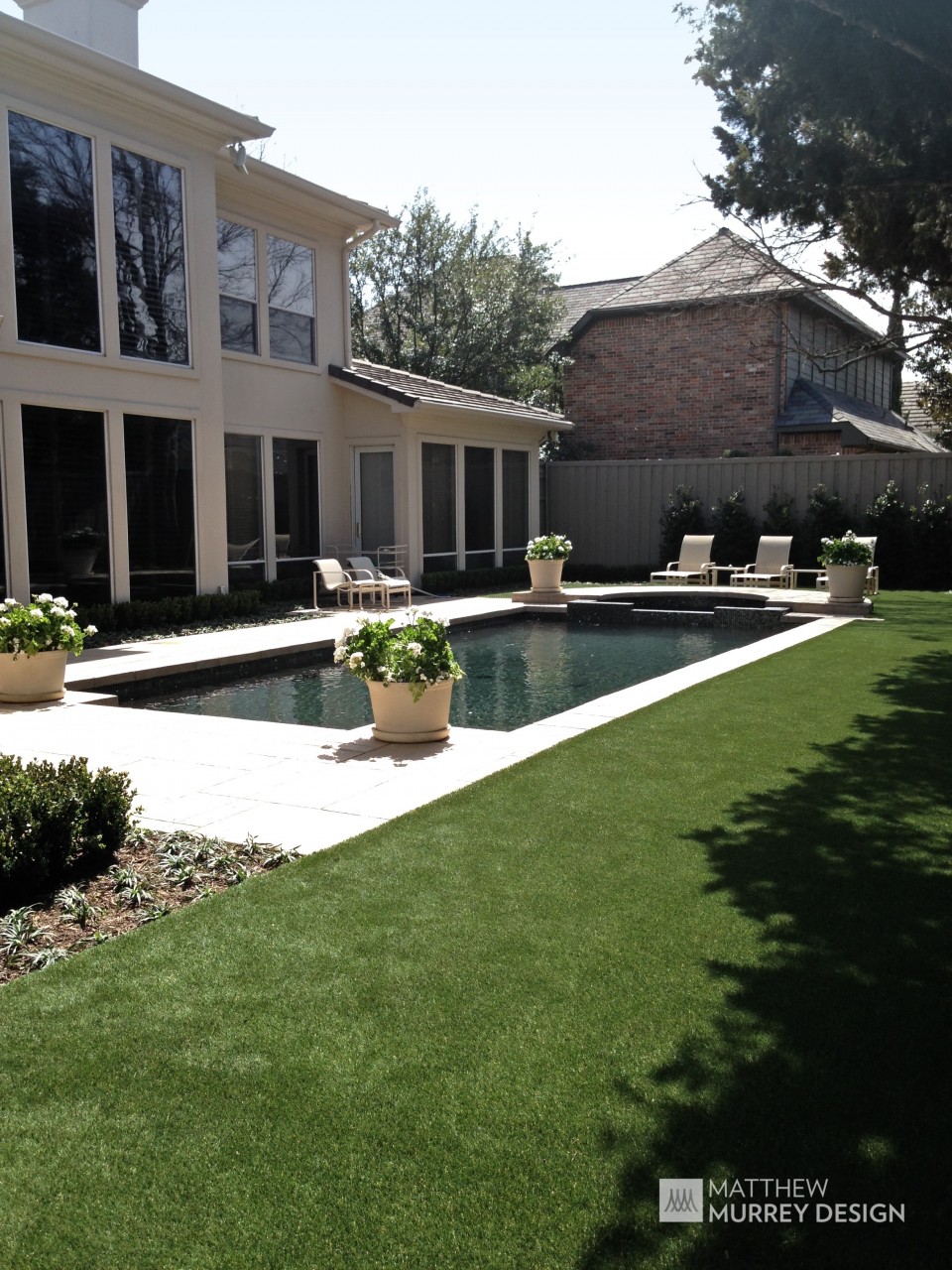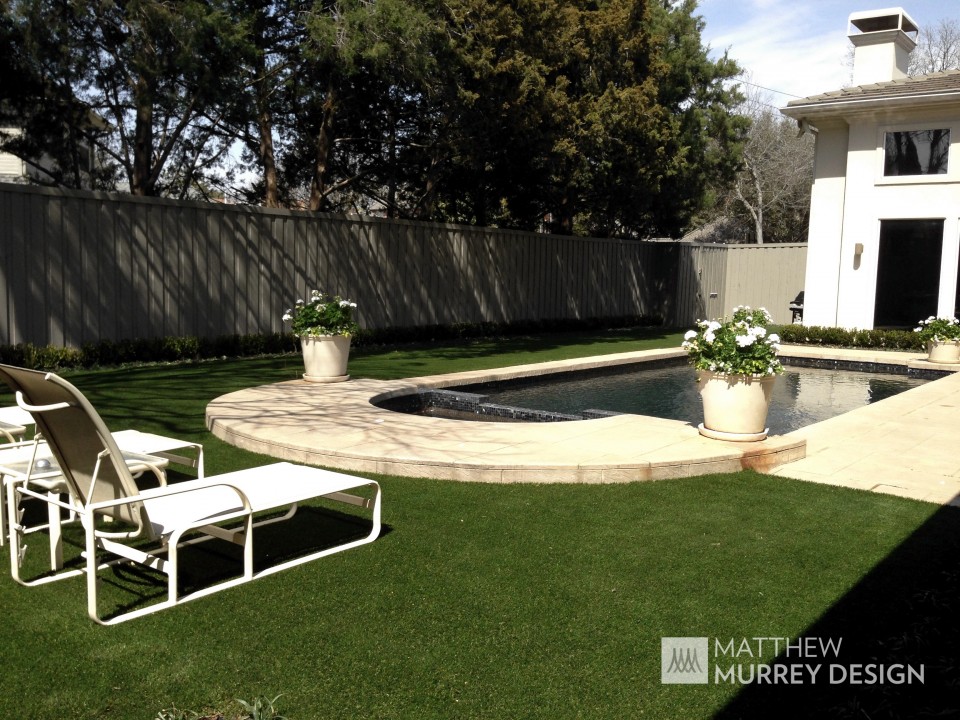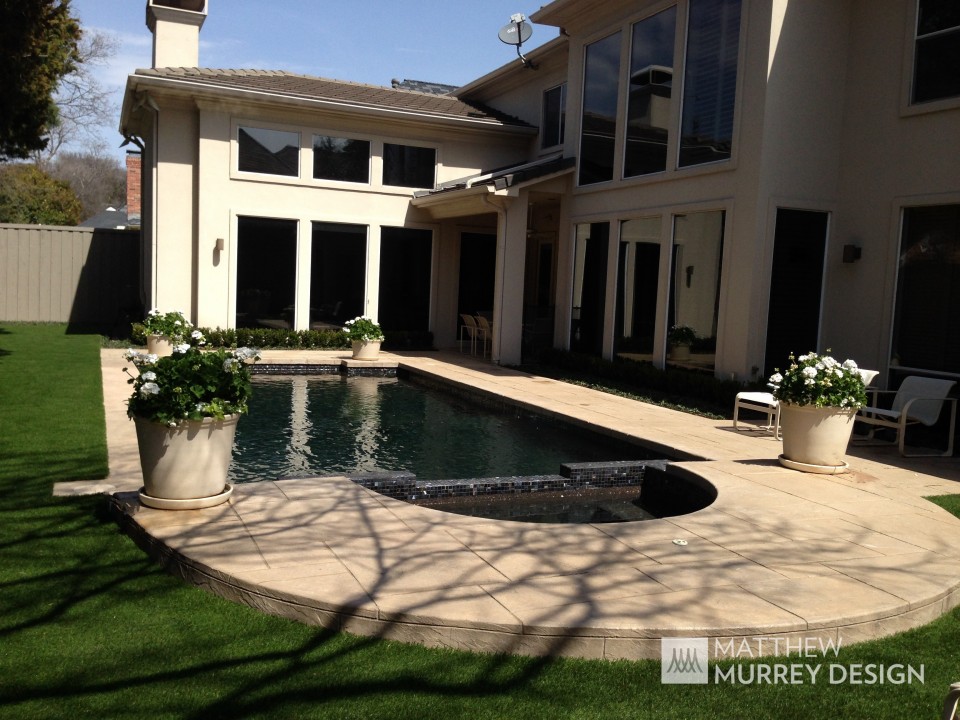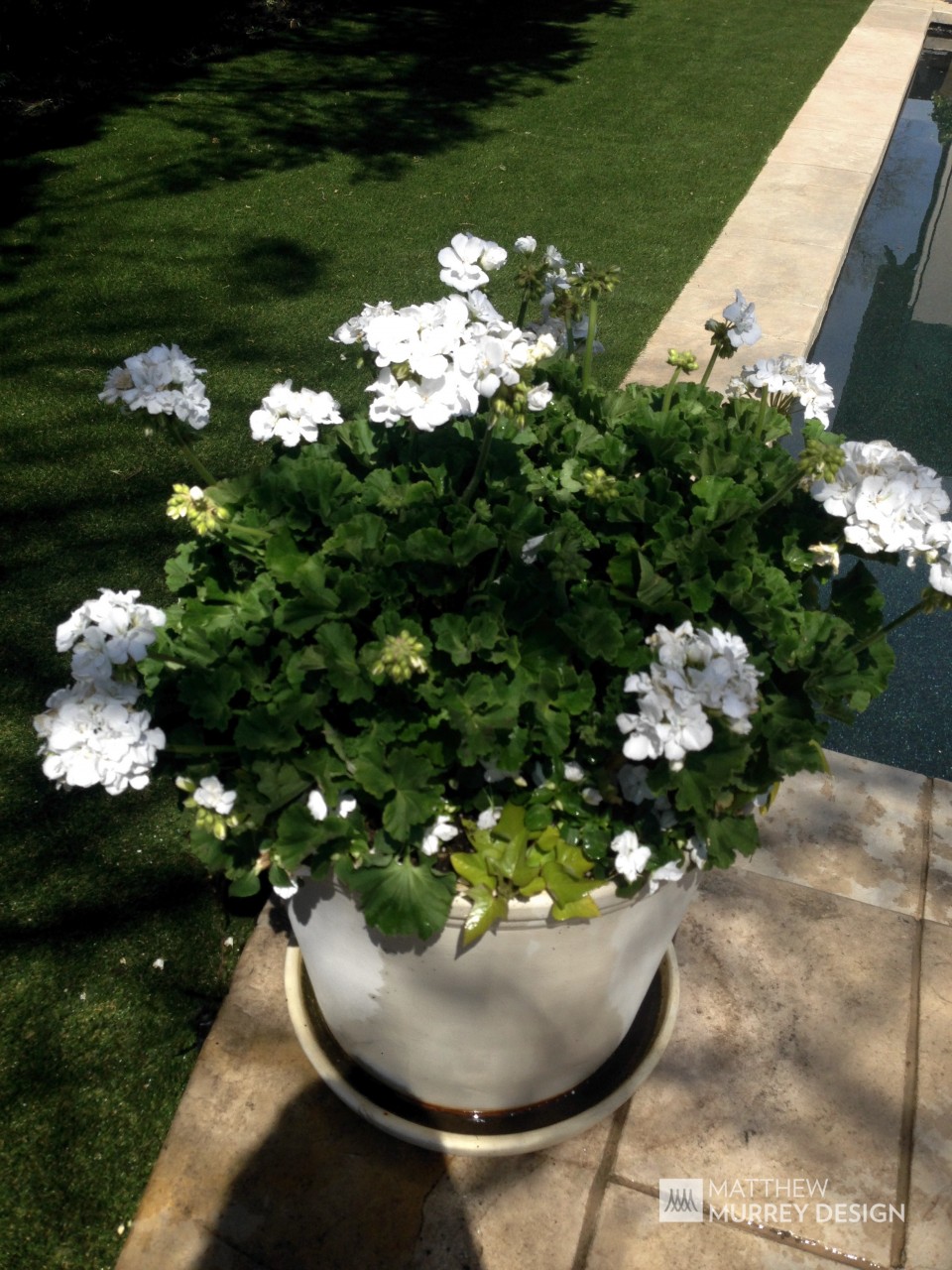 The results were a backyard that is both classic and contemporary, keeping with the interior finish out and decor of the house. The homeowners are in love with their new clean-lined classic meets contemporary landscape.
Below are a few of the notes we have received from the homeowner:
"I sat on one of the lounge chairs today after I came home and looked out at the yard while on a phone call.  Allow me to thank you again for your beautiful work."
"The fella who takes care of my pool told me a couple of weeks ago that of the 30-40 pools he takes care of each week, our new pool is the nicest.  He's never seen such beautiful tile (and he takes care of nice pools).  And he's amazed at the fantastic job y'all did removing the sheer descent, without any trace of having done so."
Since the backyard has been finished, the homeowners have hired us to procure and install a statue in their back yard, and to clean up the front landscape with new vegetation and lighting to bring cohesion to the entire property. The results of the front yard transformation will be shared in a separate, future post. Be sure to subscribe to our blog so you don't miss it!