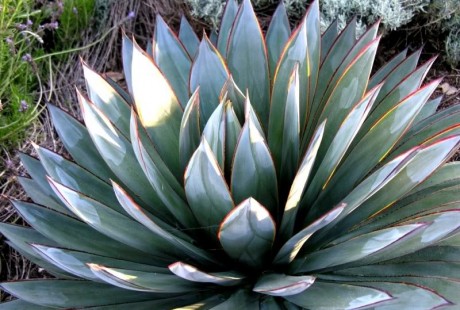 The agave is making an appearance as one of the hottest trends in the landscape industry right now. The agave fits into a multitude of style preferences from sleek, modern minimalist to lush Texas native. As agaves are being used more and more in Texas, it is important to understand which varieties do well in your home climate and how to properly care for these plants.
Characteristics of The Agave
All agaves have these basic characteristics:
Drought tolerant.
Salt tolerant.
Deer resistant (especially important for those in west and south Texas).
Agave Anatomy
Leaves
Agave leaves grow in a rosette pattern around an invisible stem. This rosette shape is what allows it to sustain long dry periods of weather. The leaves channel the water to the center of the roots at the base of the plant. Leaves tend to be waxy to prevent water loss, and dense to store water during times of drought.
The tips of the leaves are sharp, pointed and typically a different color from the actual leaves themselves. If you have small children, or if your agave is placed in a high traffic area, it may be helpful to know that you can clip the pointed tips to avoid being pricked.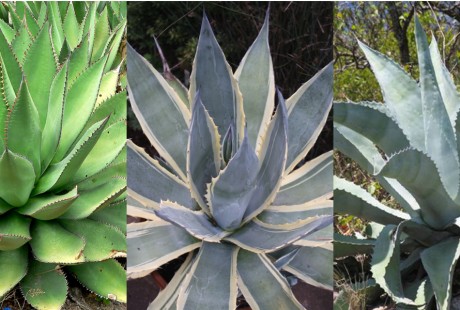 Color
Agaves range in color from deep green to gray-blue. There are also variegated forms of agaves. These variegated forms exhibit leaves are two-toned, green and yellow.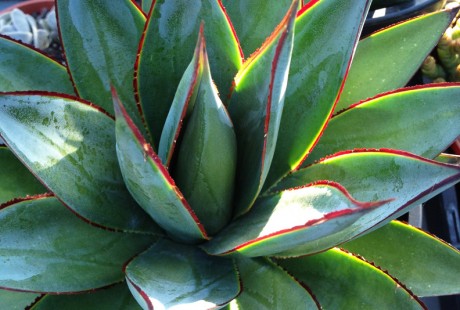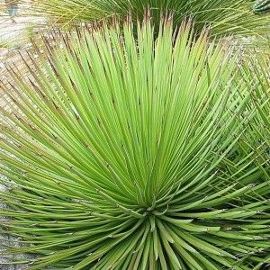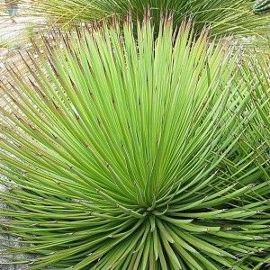 Reproduction / Life Cycle
Agaves produce in one of two ways depending on the species.
Offsets: This where the parent plant produces small offspring plants that pop up randomly underneath and surrounding the parent plant. These "offspring" can be transferred to a pot or planted in a new location.
Flowering: Flowering agaves produces a quick growing stalk when they reach full maturity. The stalk grows up through the middle of the plant and produces flowers. Eventually, once the stalk has reached full maturity the flowers wilt, seeds are produced, and the plant dies. Reaching full maturity takes somewhere between 10 and 50 years to occur depending on the species. Some people try cutting off the flowering stalks of the to prevent it from dying. This does not work. The plant still dies.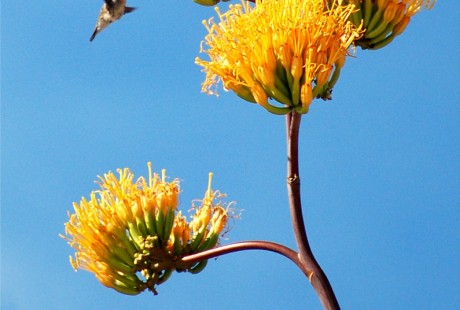 FUN FACT: Agaves are also known as "Century Plants" as some species take 100 years or more to flower in the wild!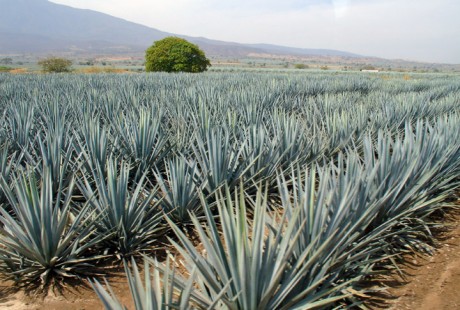 Planting Agaves
Soil
Plant agaves in rocky or sandy well-draining soil
Placement
Place agaves as recommended by the nursery from which you purchased. Most agaves should be placed in full-sun or filtered shade based on variety. Be sure to choose an agave that is well suited for your USDA hardiness zone. To find your hardiness zone, visit the USDA website and interactive map.
Water
Water your agave once a week during the summer when temps are above 100 degrees. In Spring and Fall, water once every 2-3 weeks. There is no need to water in winter as this is not an active growing season.