One of our primary goals at matthewmurrey.com is to educate you, our readers, on the importance and value of working with a landscape designer or landscape architect on your outdoor project. In the past, we have provided information for you on why you should hire an landscape designer and now, we will take you on a behind the scenes journey into the actual design process to show you what happens after you have selected and hired your landscape designer. To help walk you through this process, I sat down with our principal and lead designer, Matthew Murrey for a series of interviews to get you realistic picture of what to expect.
Whether this is new territory for you, or you are simply looking to make the most out of your relationship with your LD, we want to help make this an enjoyable and creative experience for you.
We kickoff this series, by focusing on the Initial Design Meeting (IDM). An IDM is the first step in your project design journey and usually takes place immediately (within a couple or days) following your decision to hire a landscape designer. Read below to find out what advice Matthew Murrey has to offer on this topic.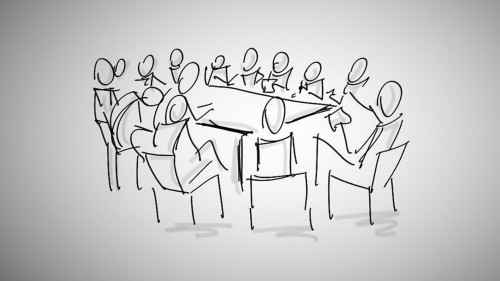 Q: Good morning, Matthew. Thank you for taking the time to sit down with me today to help our followers get a better understanding of how this process works. Today, I would like you to help our readers get a better understanding of an initial design meeting. Can you please explain to us what a typical IDM looks like?
A: Well, a typical IDM would be held in our office. Prior to our meeting, we usually send out an extensive questionnaire for the client to look over. The purpose of the questionnaire is to get our clients to start brainstorming about their project – to start thinking about the big picture but to also take them beyond that and evoke their minds to consider certain aspects of their project that they probably have not thought about before. The IDM is basically, more or less, a discovery time. During our meeting, we go through most of the questions from the questionnaire and dig a bit more in depth based on the answers we receive. The main objective of the meeting is to help us get to know and understand our clients better. The answers to these questions help us define goals, expectations, timelines, aesthetics, and constraints for their project. It is during this meeting, that we also discuss any photos and inspirations they have collected for their project, discuss finish expectations and make sure we are aware of any critical deadlines. This strategic meeting usually last about two hours and provides our team with a clear roadmap for the project.
Q: Who should attend this meeting?
A: Good question! It is recommended that all the main decision makers of the project be in attendance for this meeting, so really this answer looks different for every project. This group of people might include: residents, an owner's representative, and / or the architect and design team (depending on how involved they are or how involved you would like them to be). If the client feels it is in their best interest, they might even elect for the general contractor of their project to attend. Ultimately, this is the client's project, they are welcome to assemble their group as they wish, but it is a good idea to keep in mind that you really only want to choose those people whose opinions you value and whose input matters for the project.
Q: What items should the client bring with them to this meeting?
A: There is no limit to the information that can be brought to the table at this time. If it helps us to understand who you are as a person and how you will use your outdoor space, bring it. That being said, I usually find the following items especially helpful:
Inspirational photos / clippings from magazines
Pinterest Boards
Houzz Ideabooks
Also, If the client has not already submitted a survey of the property, construction plans or any other documents relating to this project prior to our meeting, we ask that they bring them as well.
Q: What is the most valuable information a client can or should disclose during the IDM?
A: Expectations… The most important info one can provide our team with is their expectations. The better understanding we have of your expectations; the best chance we have at creating the perfect space to suit your needs. Expectations go beyond wants, to encompass budget, timelines and the level of execution.
Q: What happens next?
A: After our IDM we move on to Conceptual Design.
Stay tuned for our next blog to learn what happens during Conceptual Design.
Related Topics: