Project description: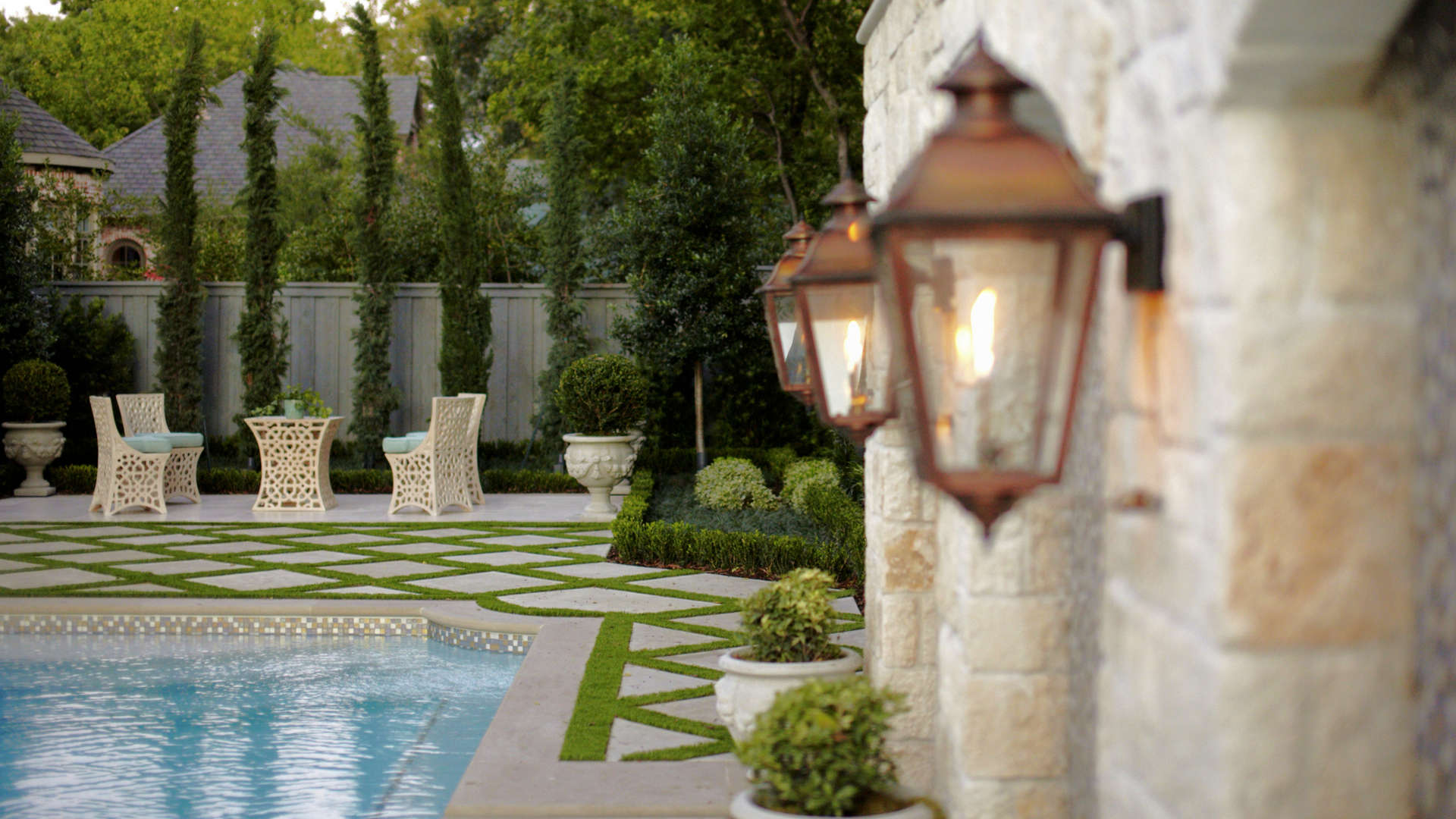 This Parisian influenced garden features a swimming pool, trimmed hedges, and custom paving integrated with synthetic grass. Along the back of the pool, a nine foot tall masonry wall showcases water curtains, glass mosaic tile, gas lanterns, and decorative pottery. Inside the covered patio,  an outdoor kitchen, fireplace, and multiple seating areas were added for entertaining.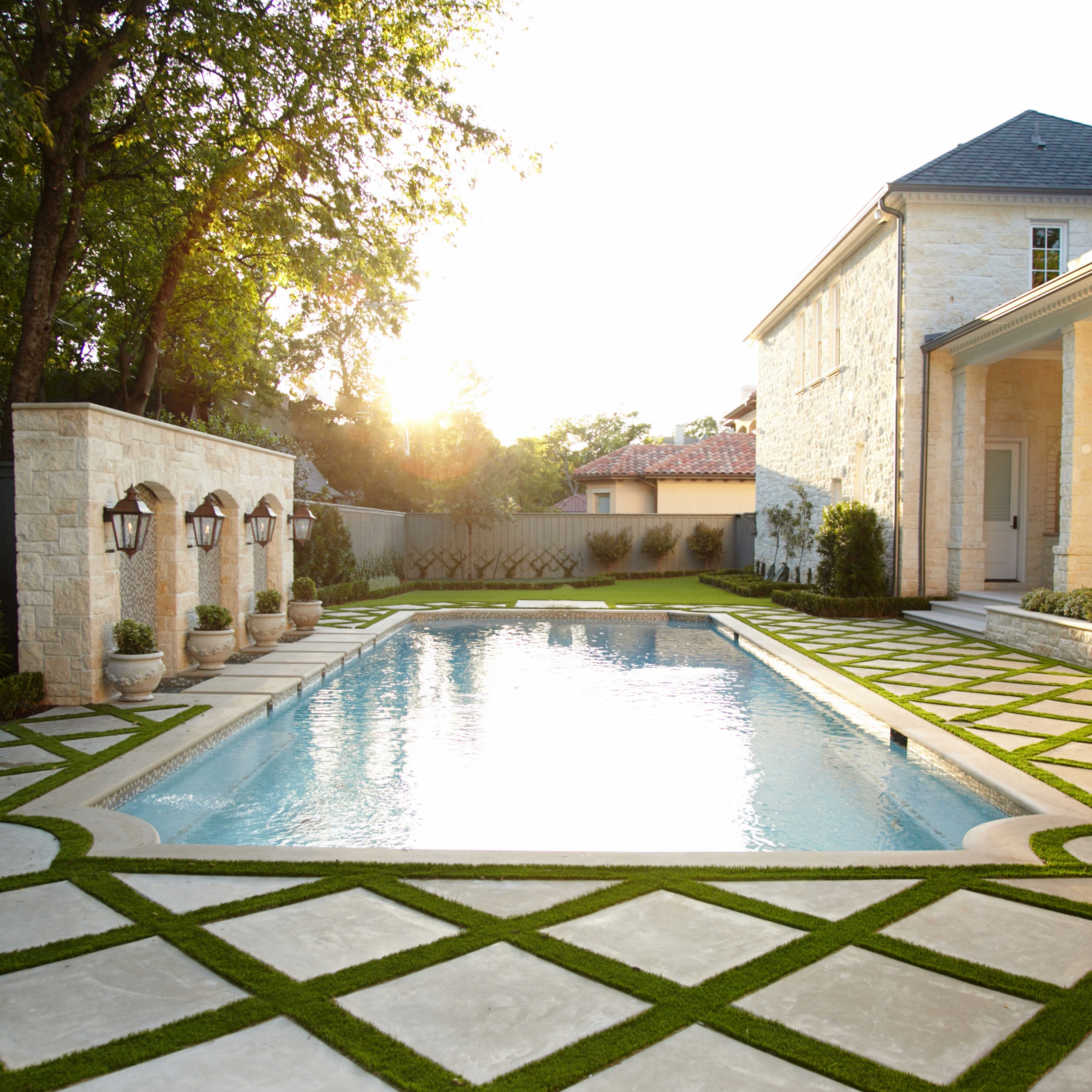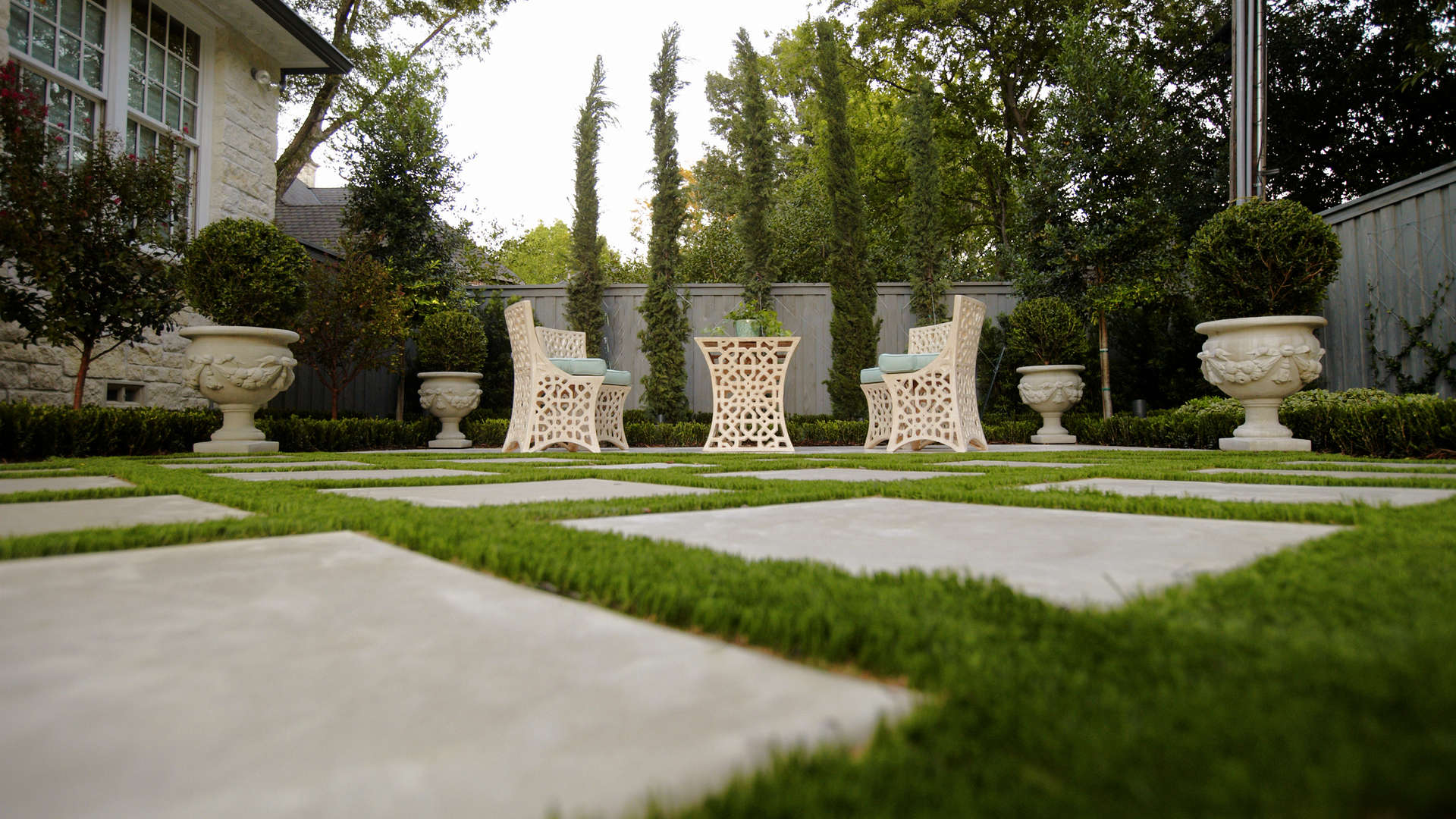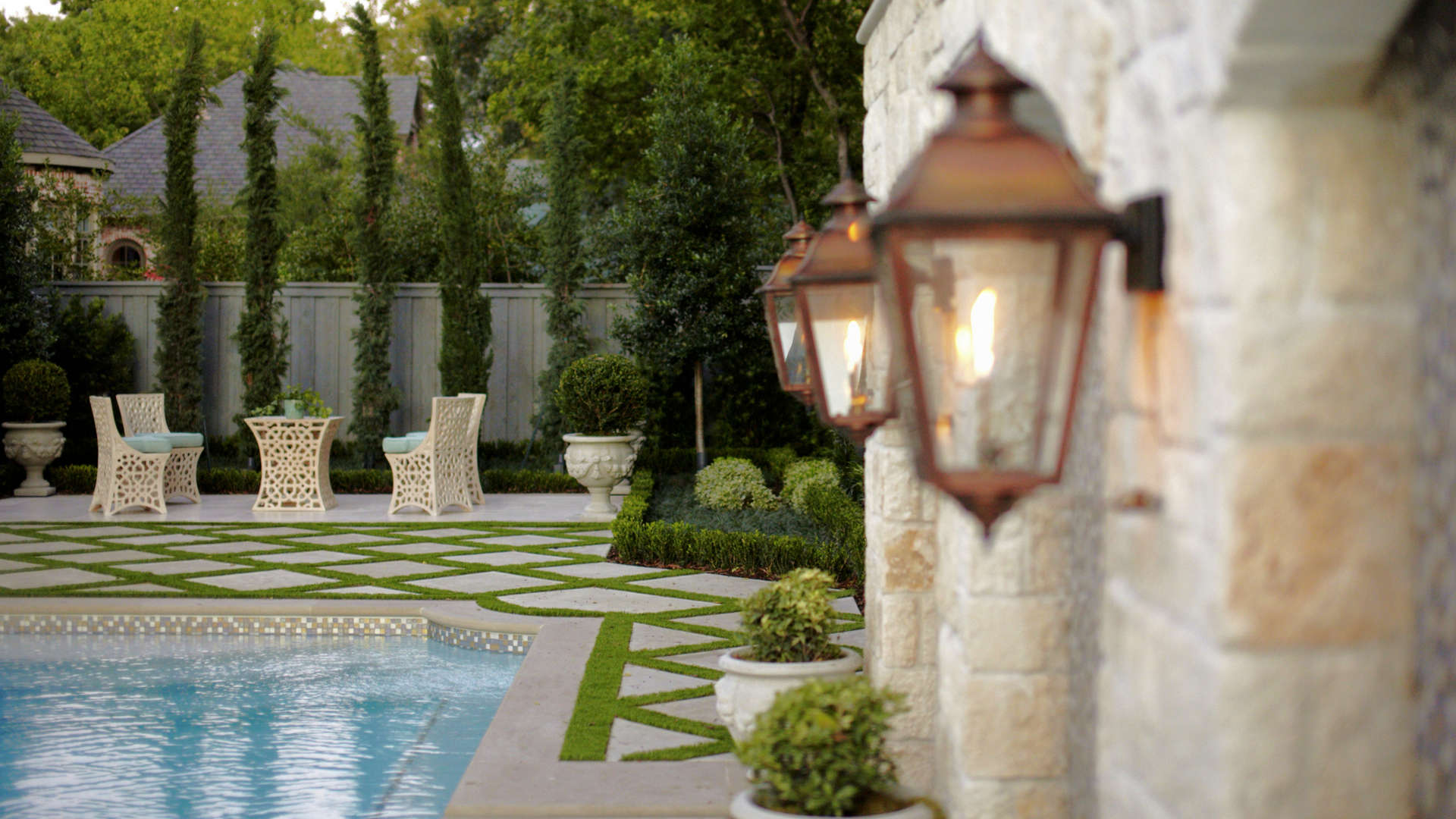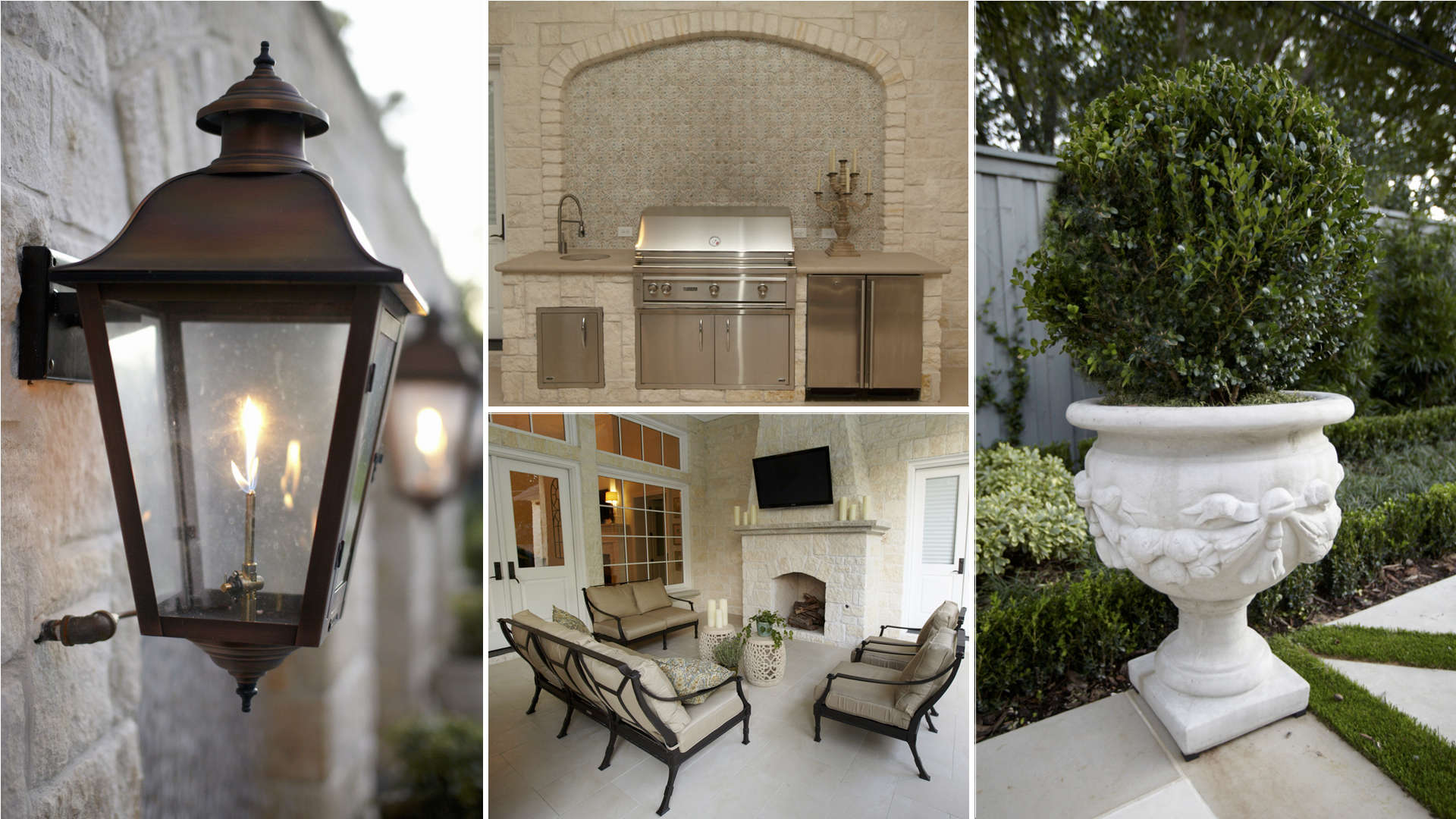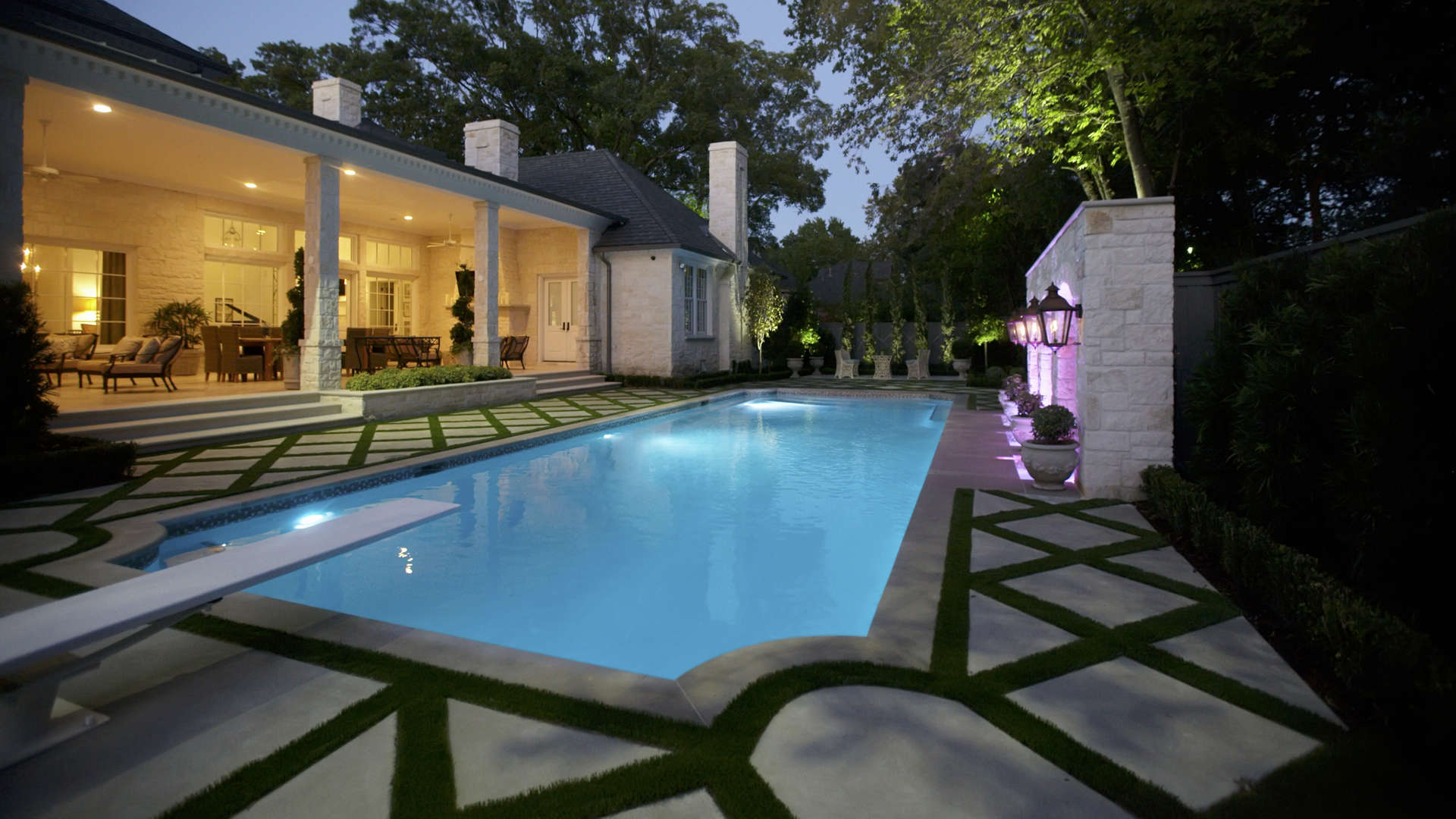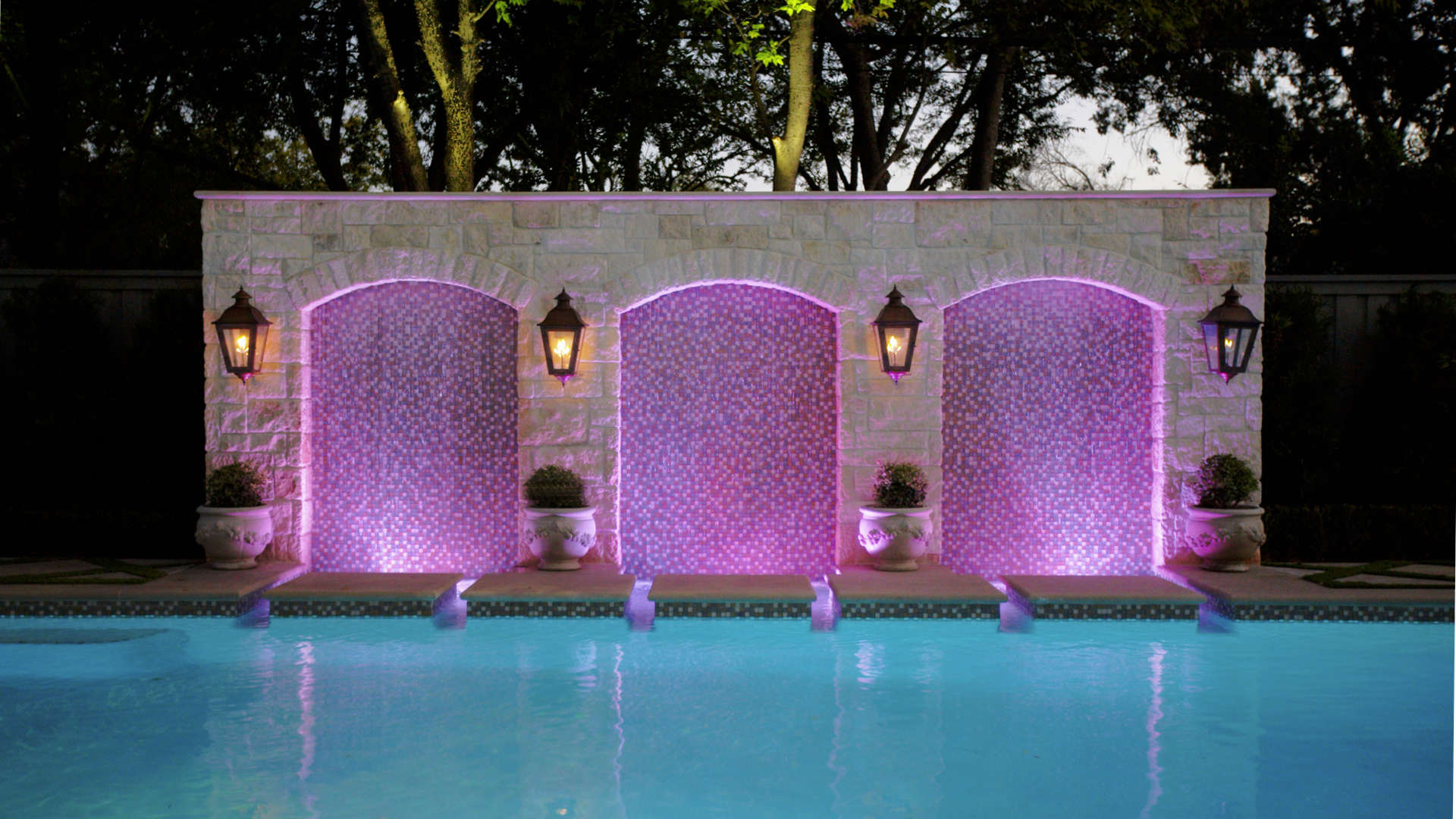 THERE'S MORE TO THE STORY...
See the inspiration , design thoughts, materials, furnishings, and products that went into making this amazing project!
Stay Inspired.
A great garden is a reflection of a cultured lifestyle influenced by personal experiences, travel, art, culture, and history. Let us keep you inspired to make the most of your garden and outdoor living lifestyle.