Project description: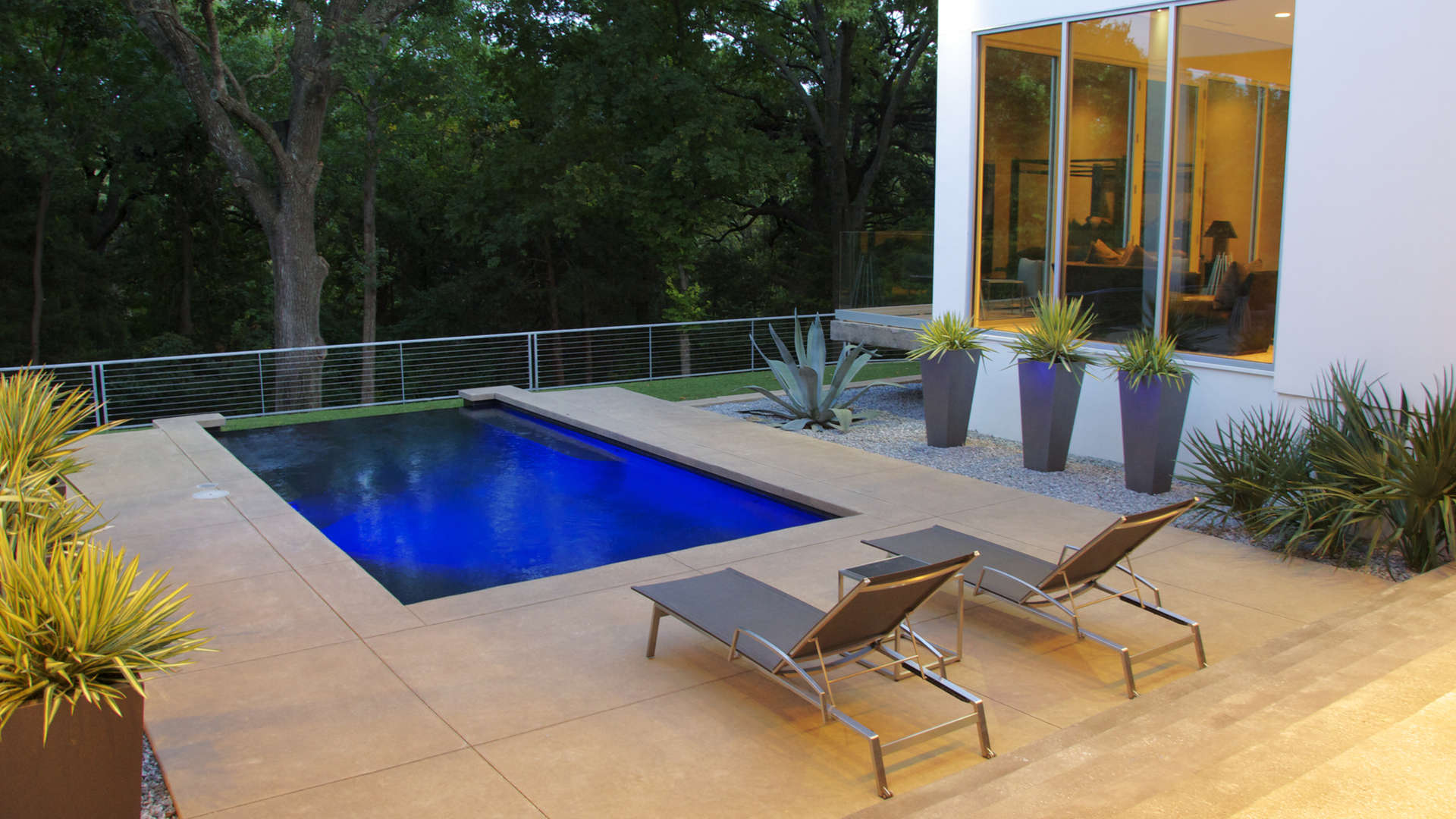 Minimalism was the key ingredient on this project. Everything required restraint and involved a composed balance of tone, texture, color, and scale. The entire landscape uses only 3 types of plants and 3 finishes. The plants include agave, yucca, and palmetto, and the finishes include integral color concrete paving, crushed grey limestone, and absolute black granite. The swimming pool utilizes the grade and elevated view by incorporating an overflow edge. The dark pool captures reflections of the home and mature trees while providing a centerpiece for viewing from the interior rooms.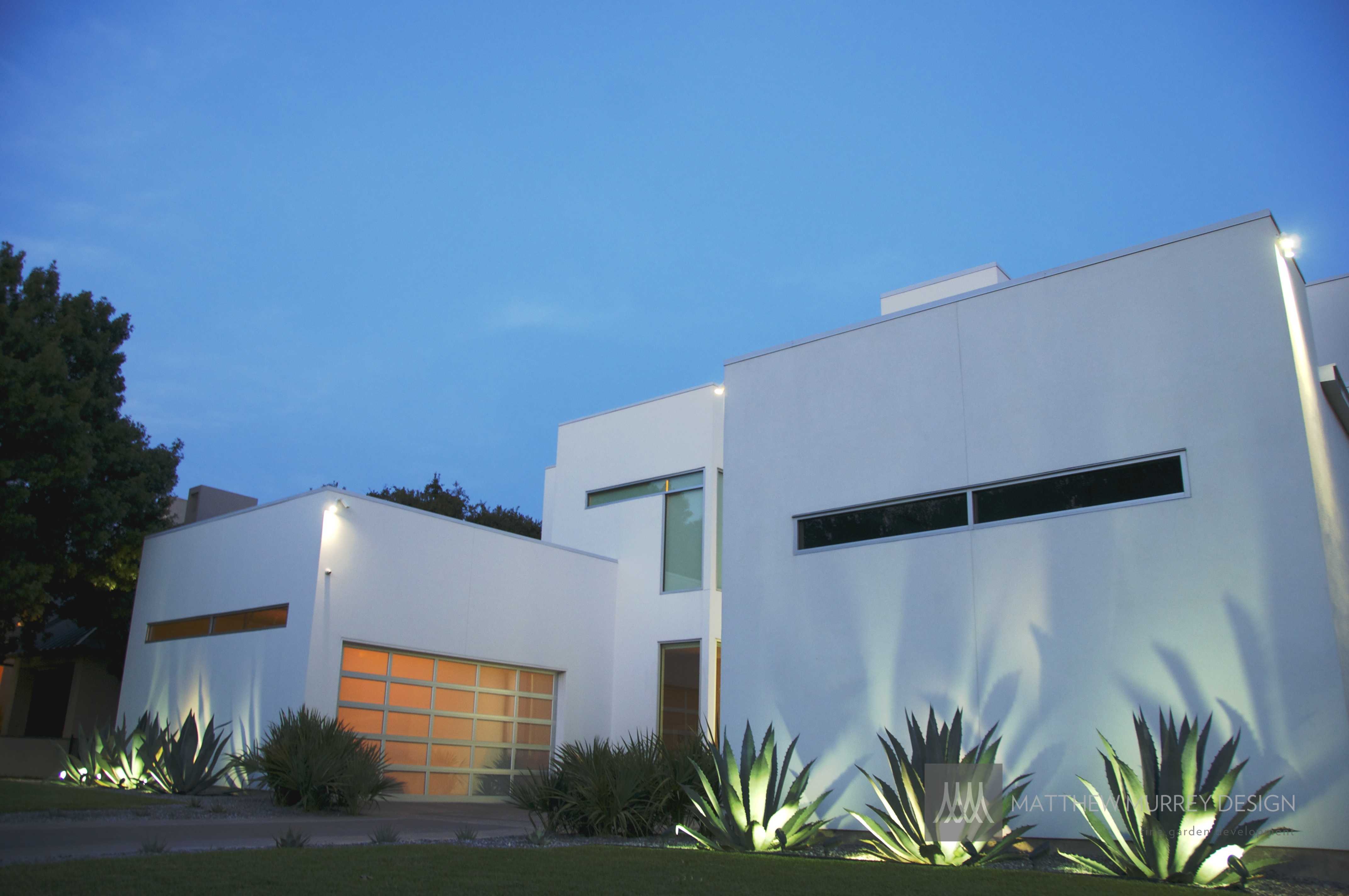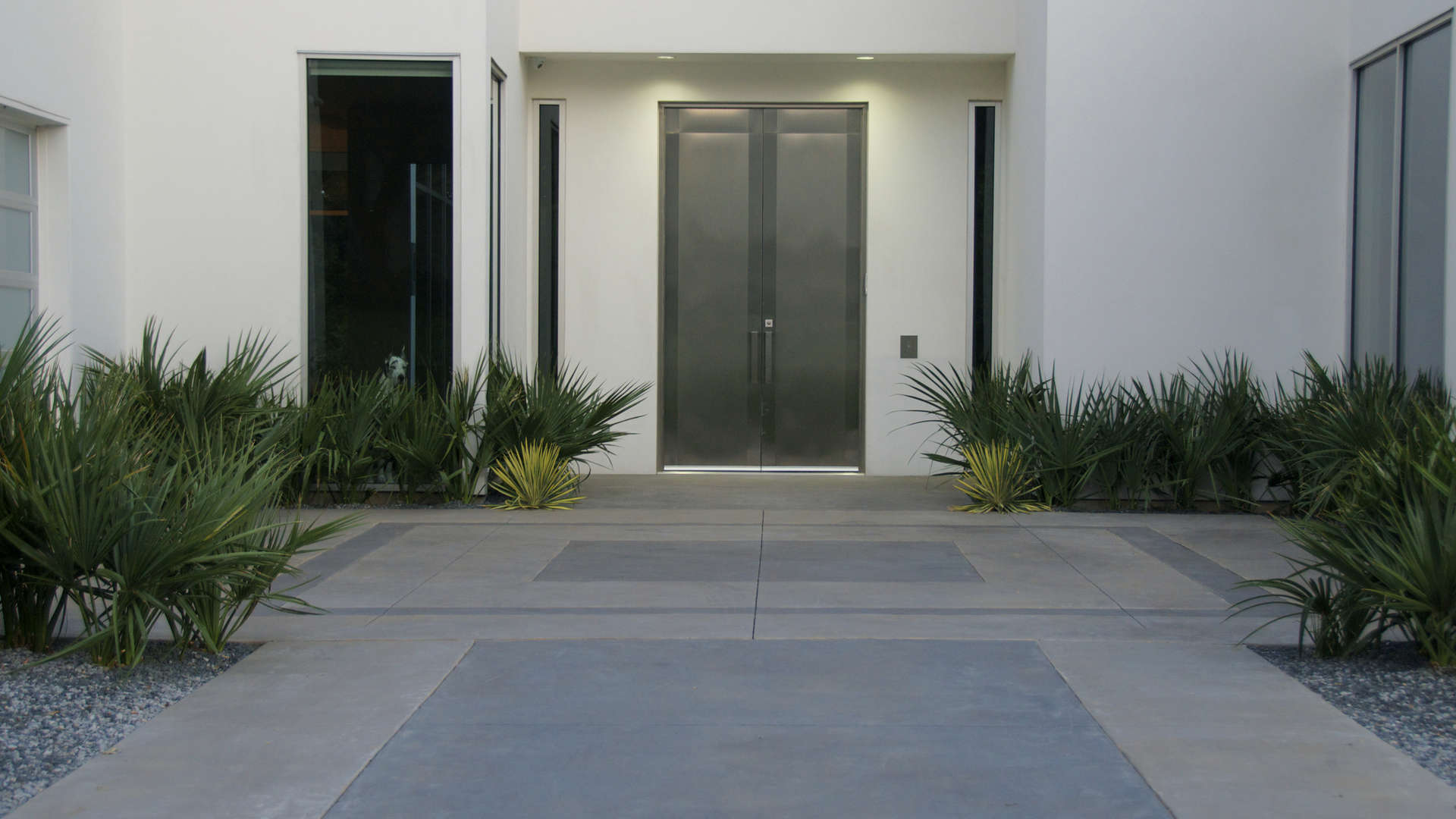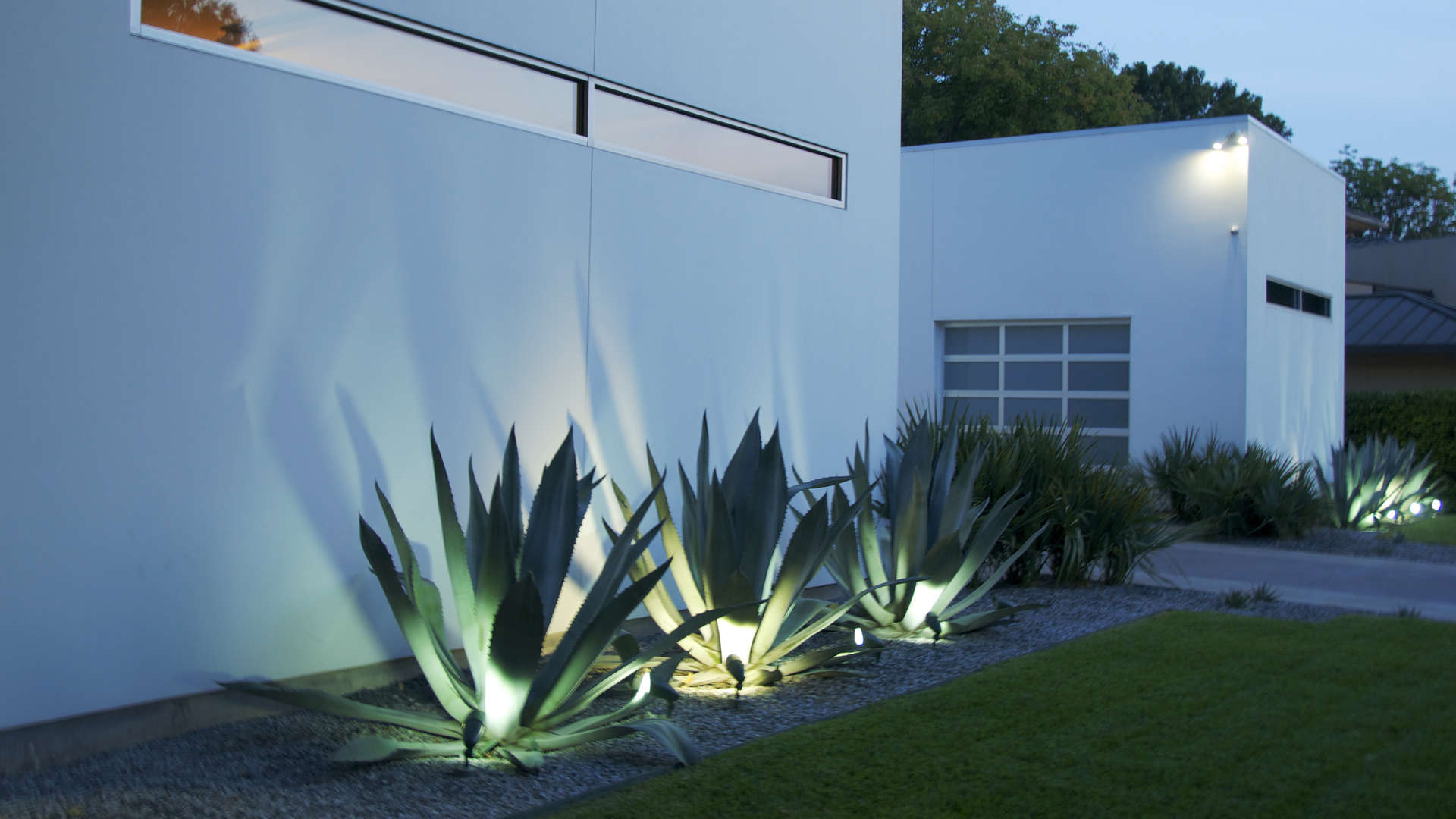 To keep the ground seamless and complimentary, the design of the plant area covering and paving use the same medium grey color and tone. They are differentiated slightly with a change in texture as your go from the the smooth, integral color concrete finish to the crushed granite blanketing the planting beds. Lining the driveway are Agave 'Blue Glow' and the motor court are is surrounded in Sabal Minor (Dwarf Sabal Palm). The front wings of the house are perfectly accented with specimen Agave 'Americana'.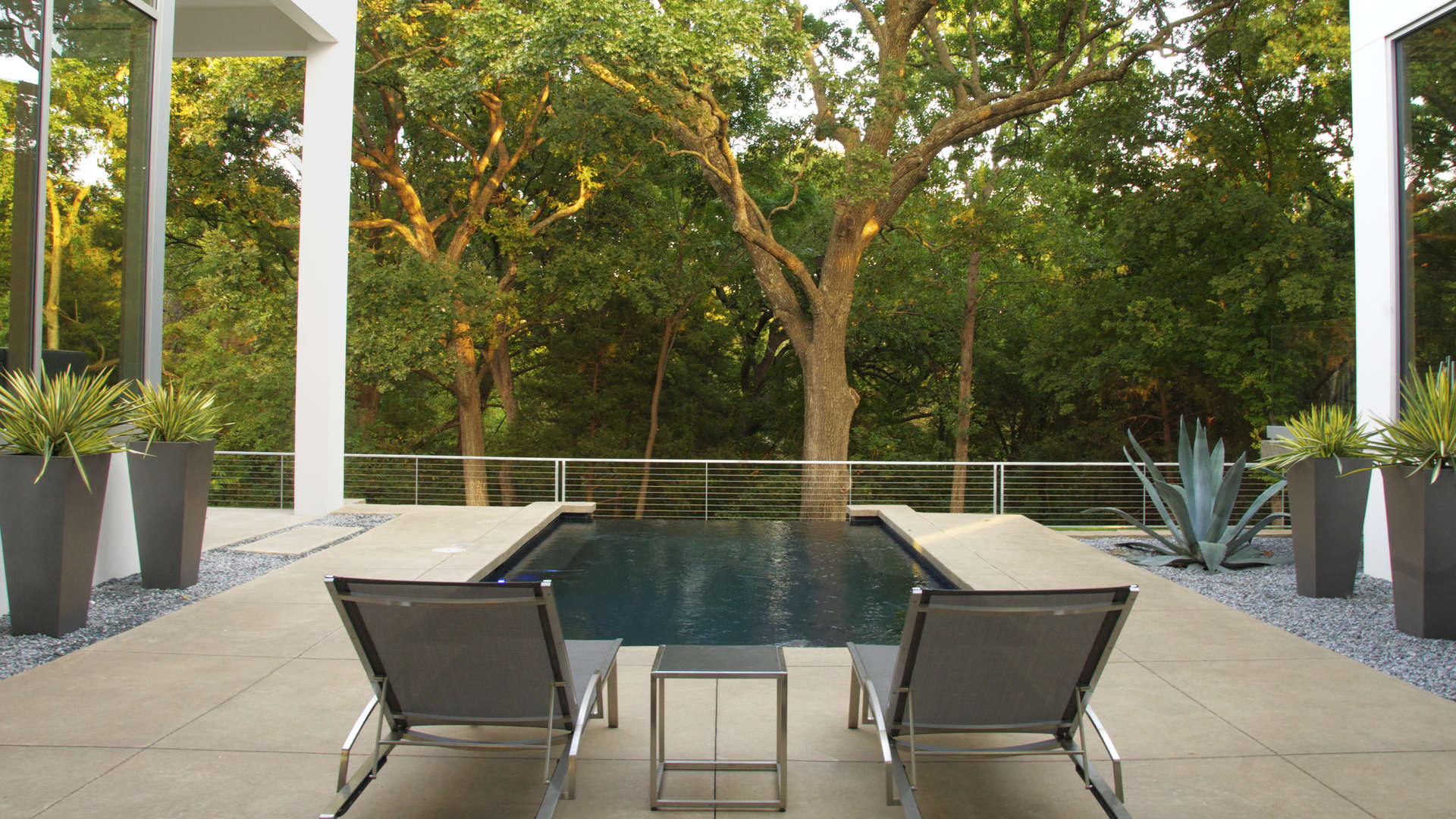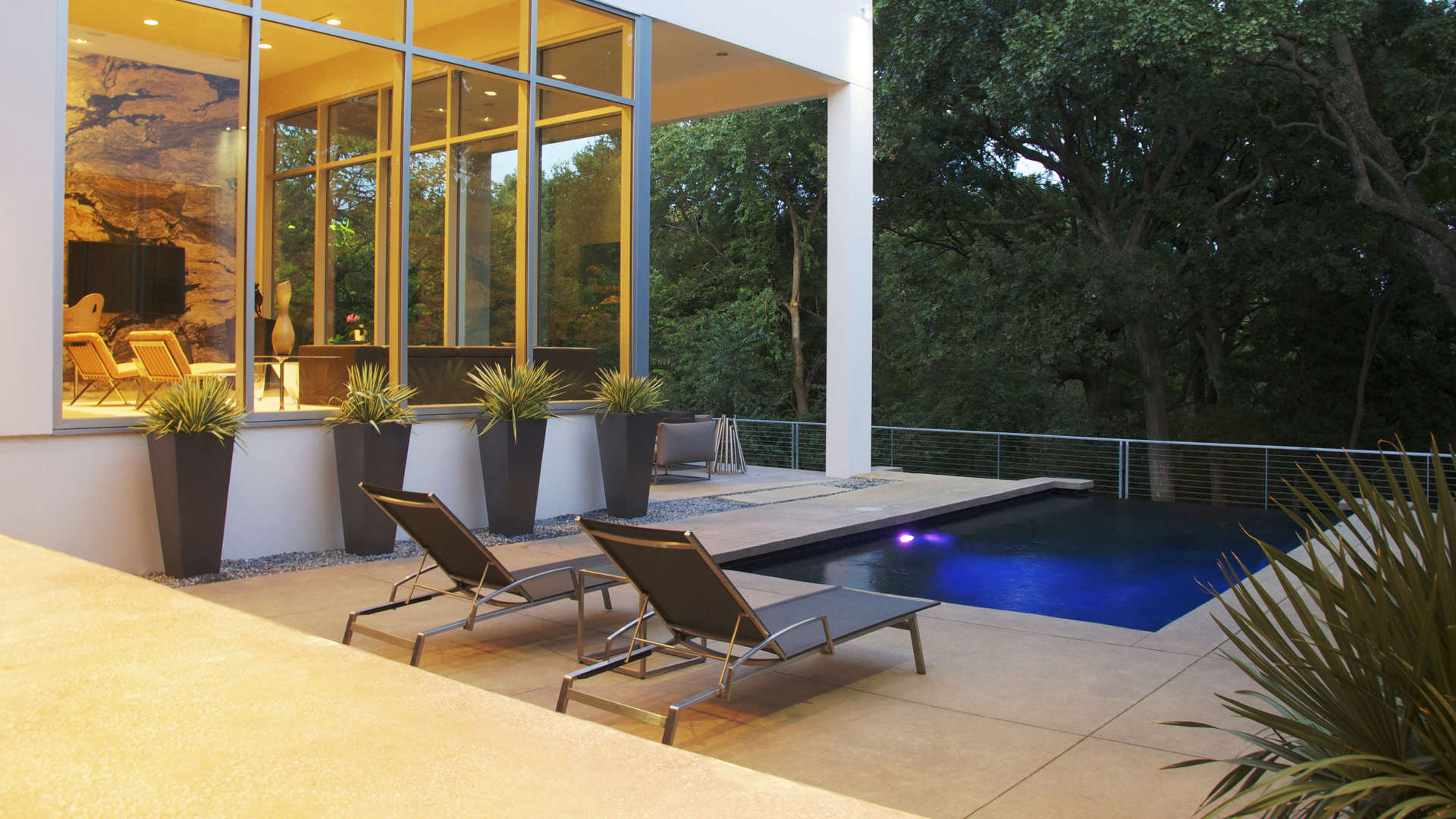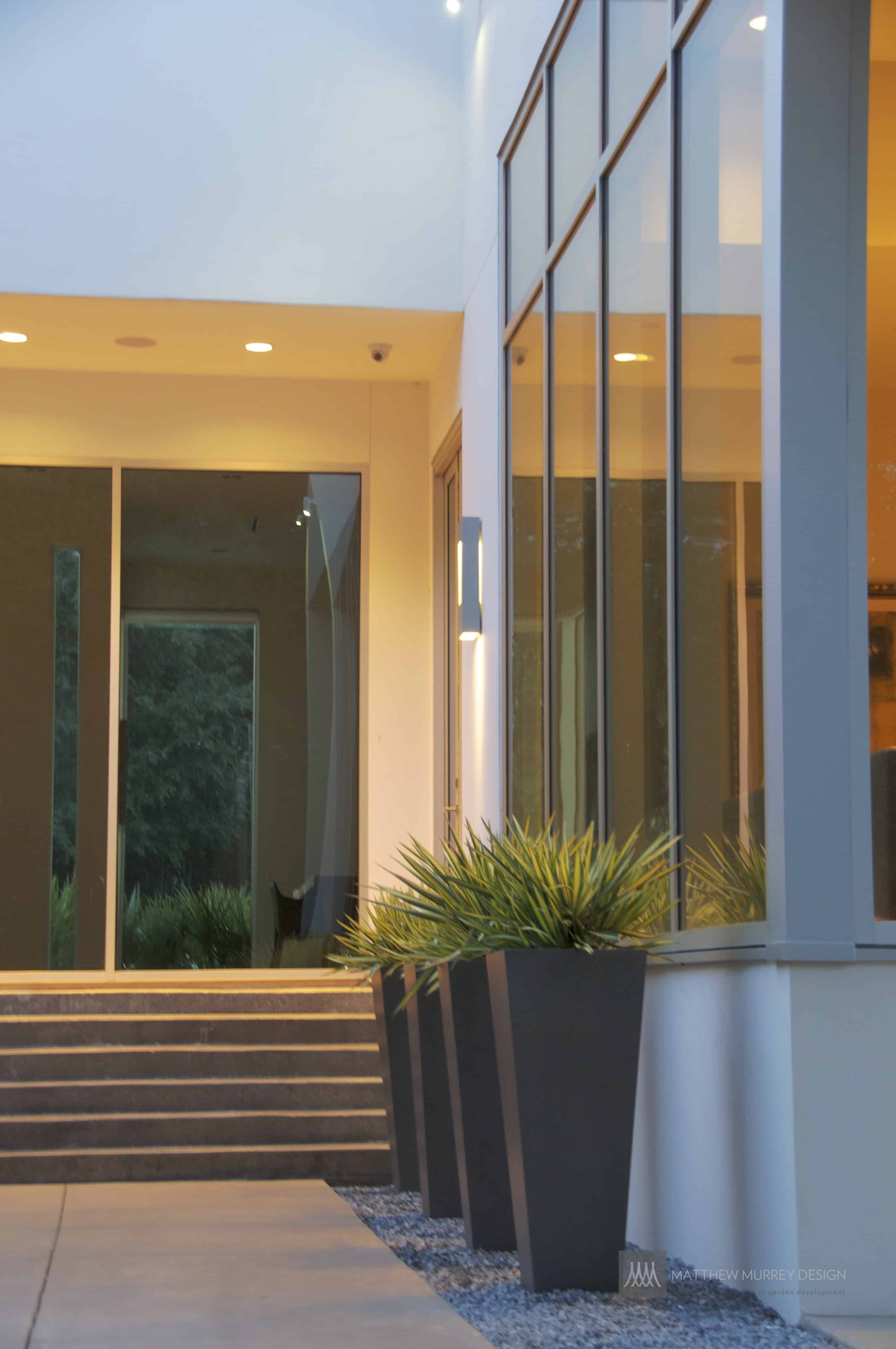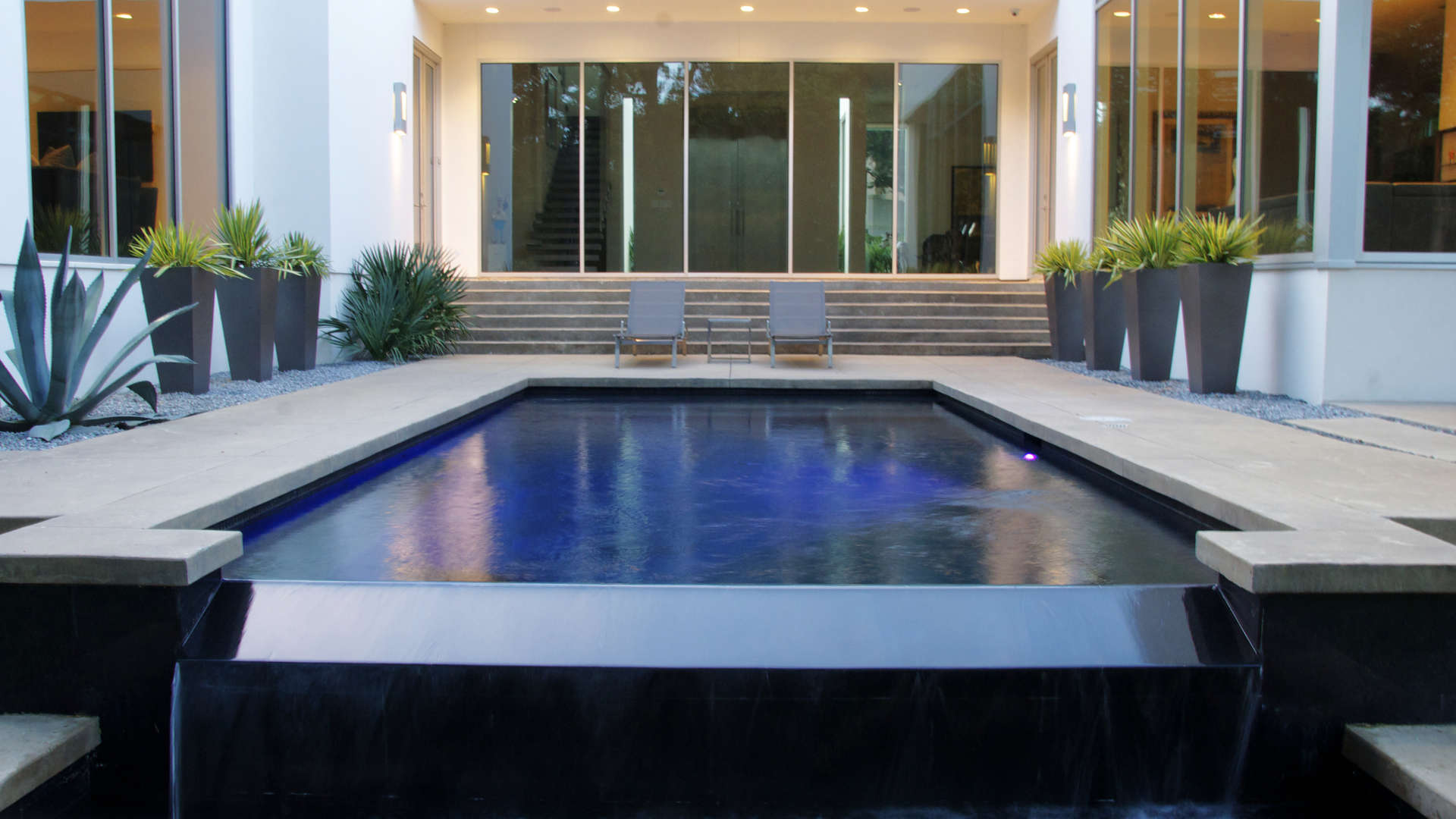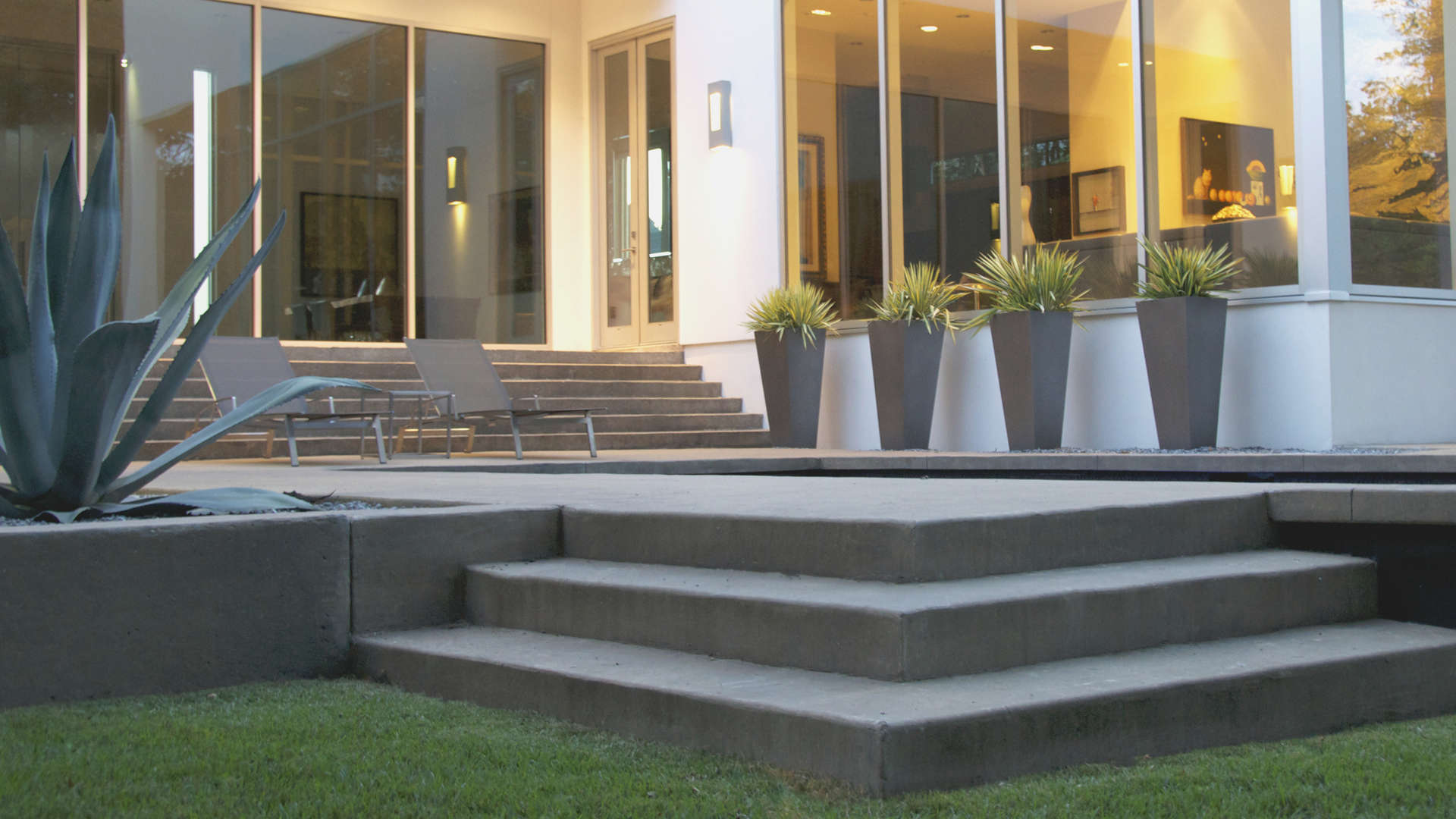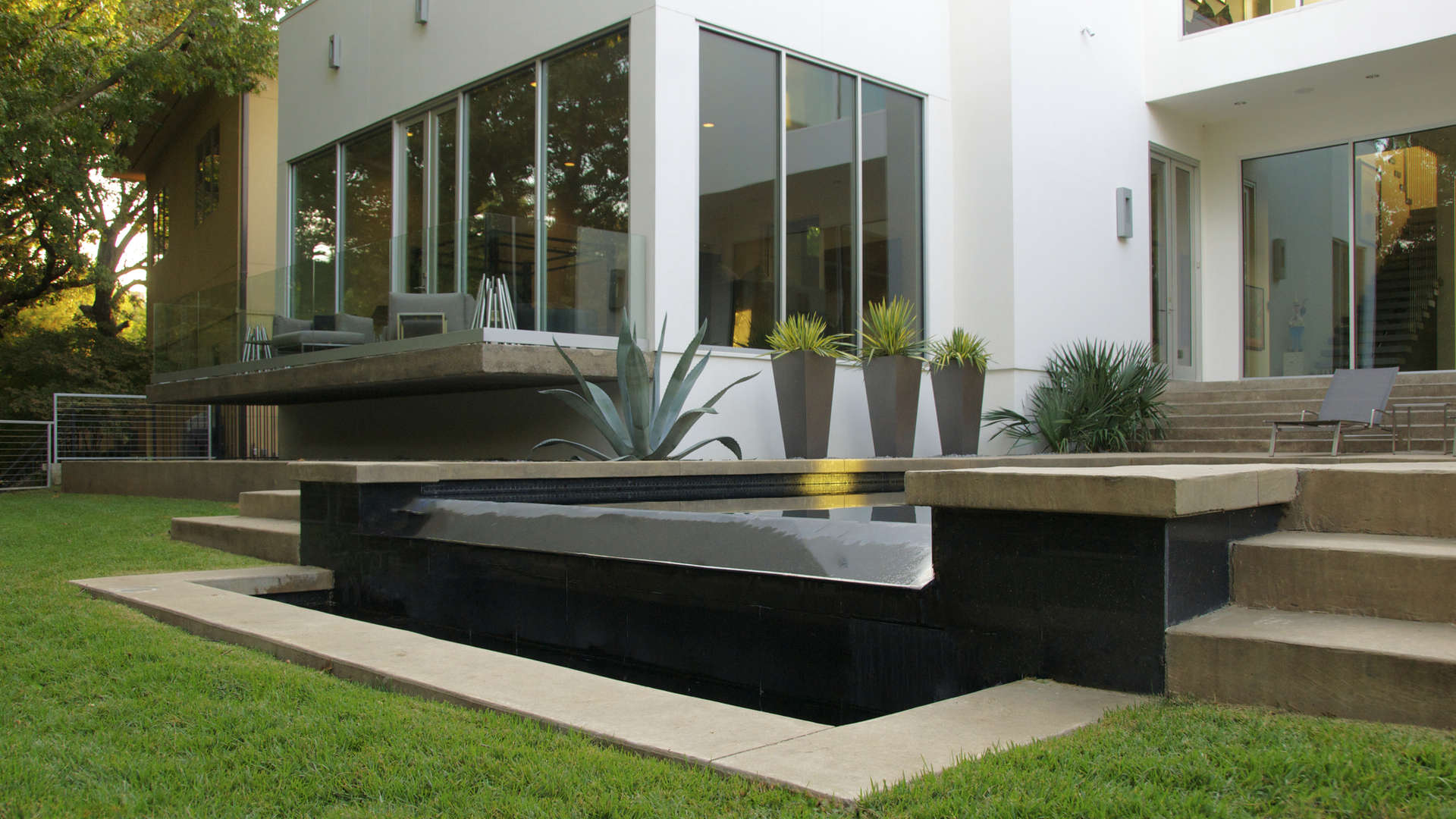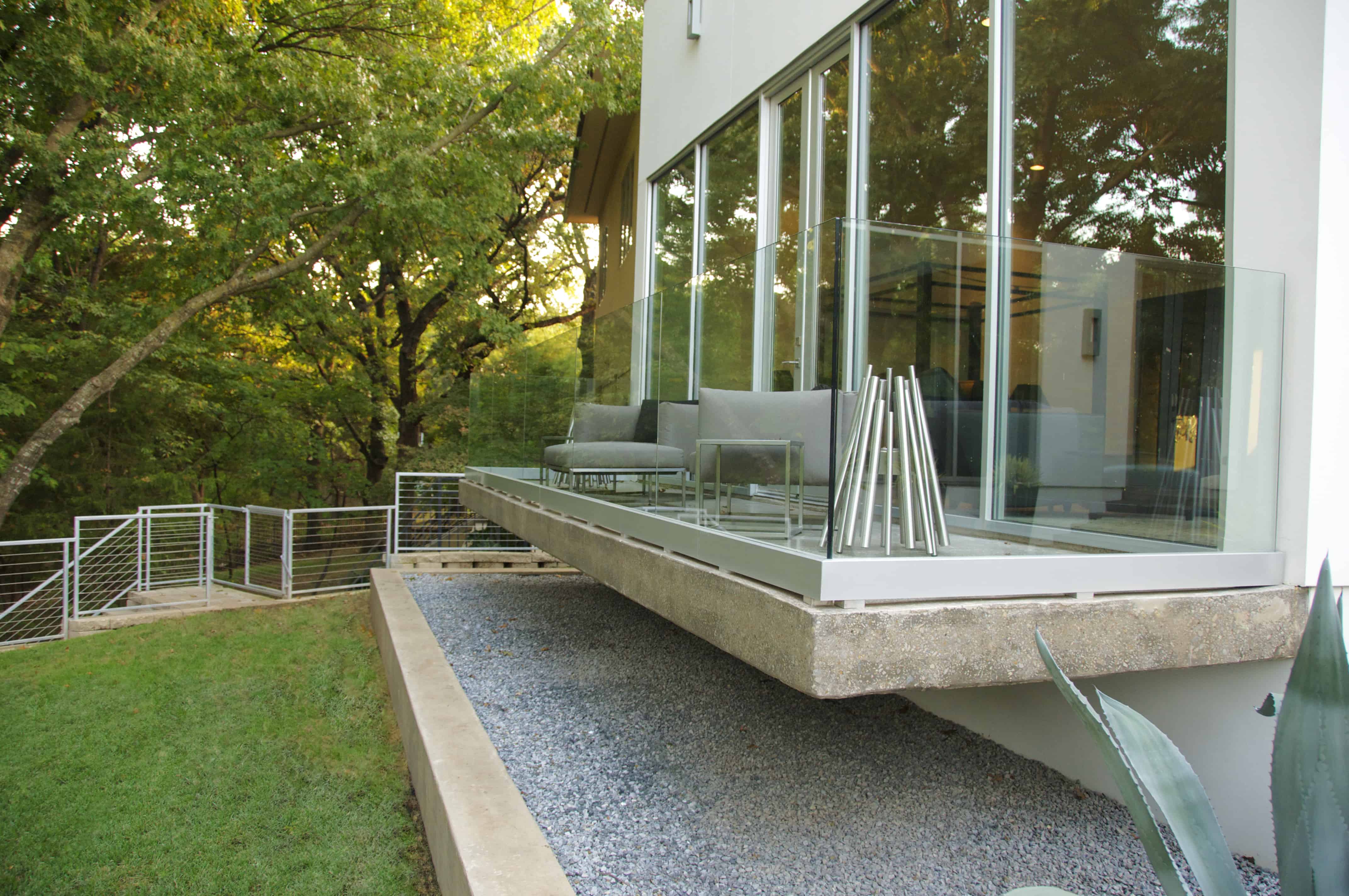 Since the back of the house is mostly windows, the pool is highly visible from the interior rooms of the residence. Its design was not only important to the exterior, but also highly important to the interior. We utilized the same materials as the front - integral color concrete and crushed granite stone. The paving, pool coping, and steps were all cast using the concrete to create a seamless finish across the surfacing. Tall tapered steel planters raise Yucca Filamentosa 'Color Guard' into window views. The cantilevered balcony has a frameless glass rail and is accented with Agave 'Americana'.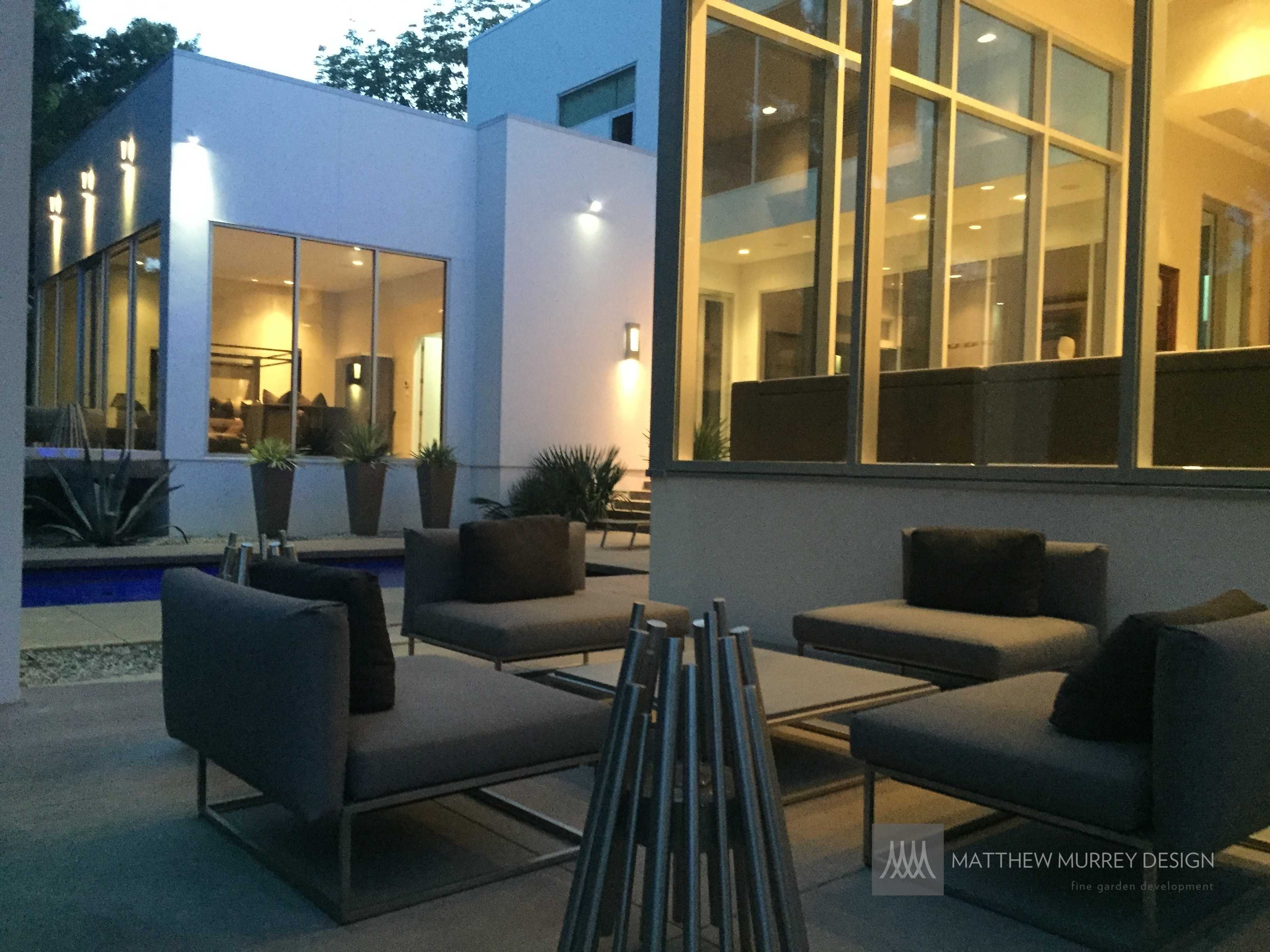 The terrace tucks into the back corner of the house. It overlooks the expansive green-space below and is directly adjacent to the negative edge swimming pool. It includes an outdoor kitchen with Wolf appliances and inserts and a custom curved sitting bar, comfy seating and Ecosmart Stix fire torches to set the mood and keep everyone warm.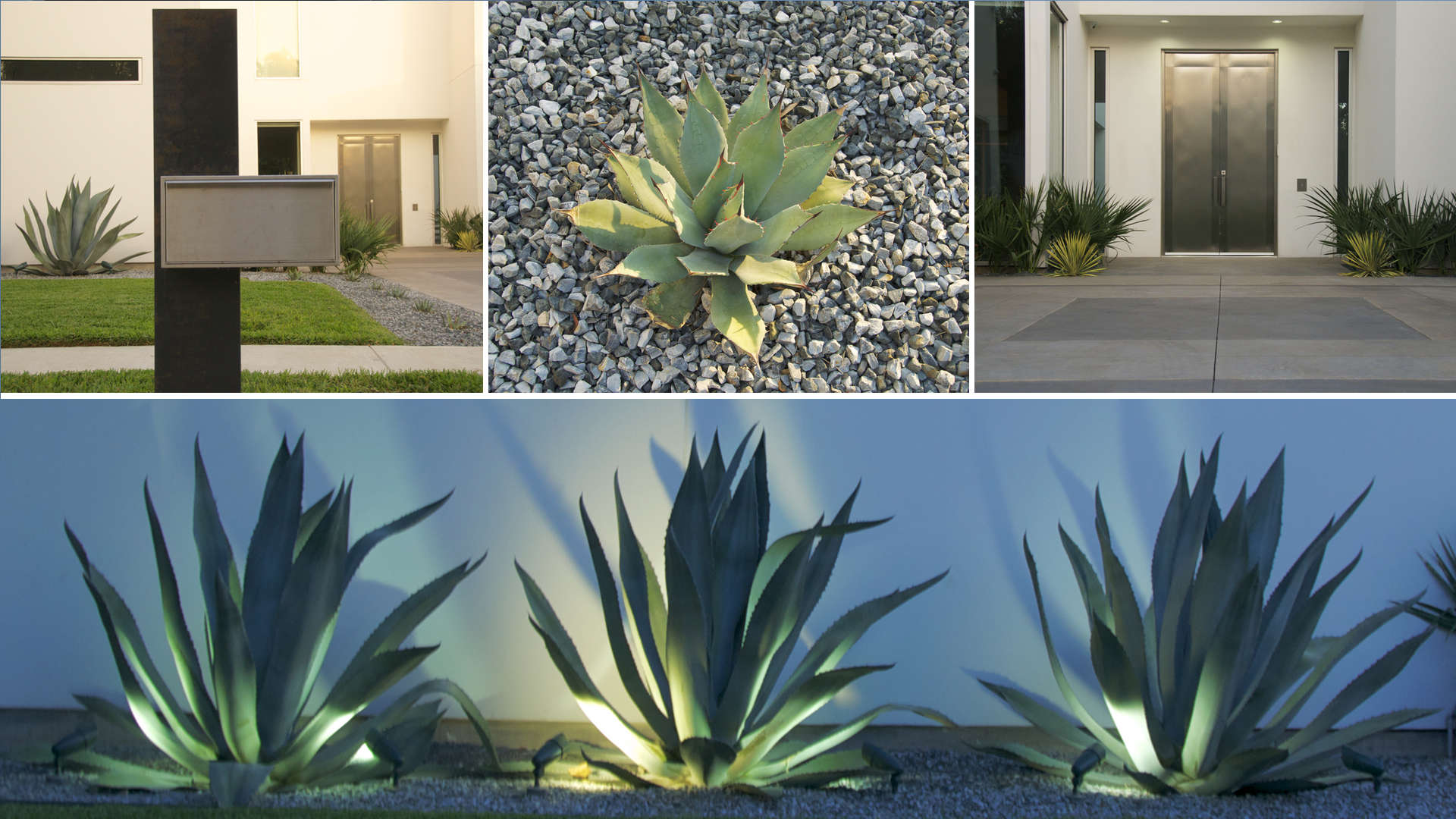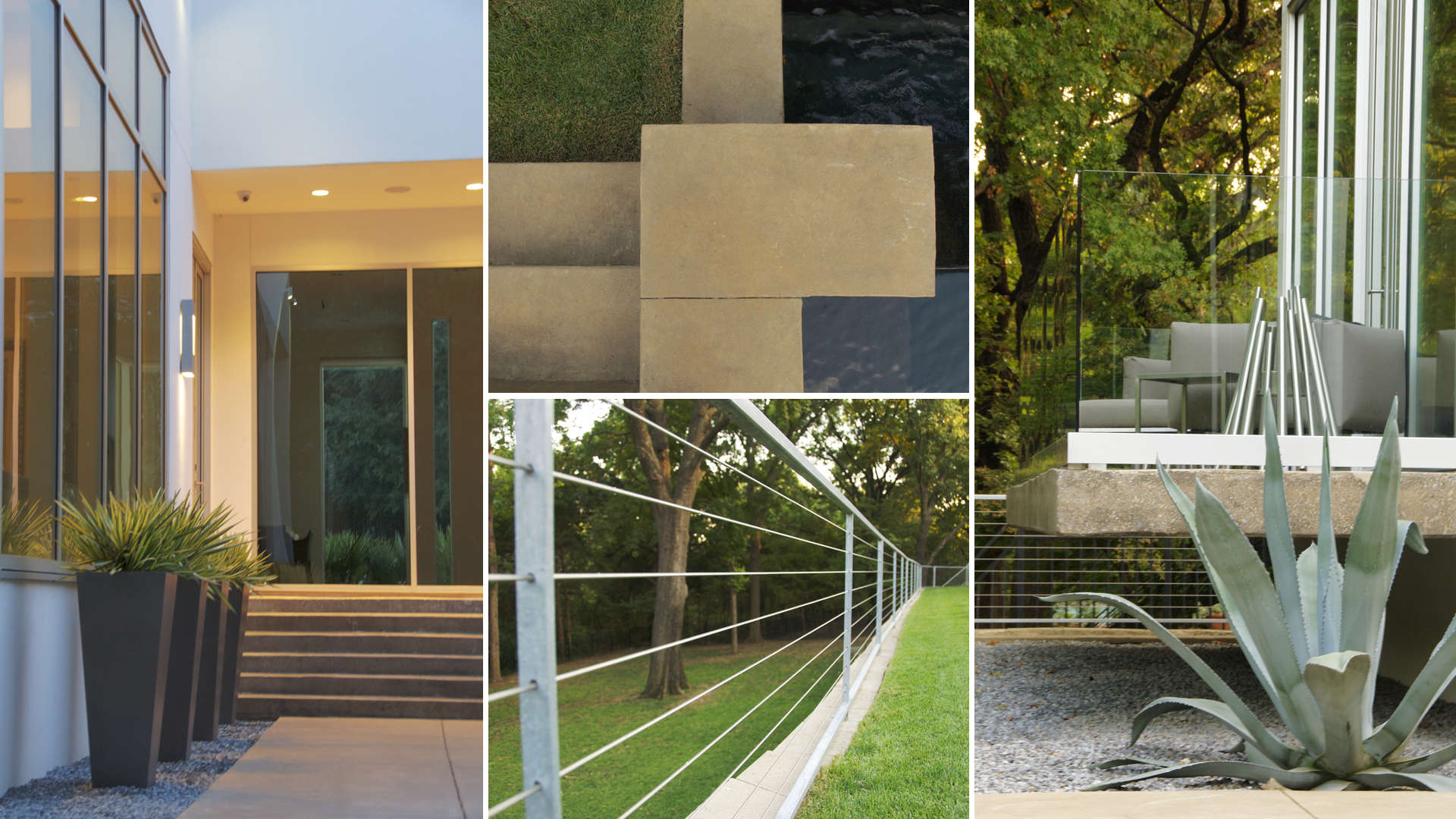 In dealing with minimalist design, composition is so important. Every element of the design must be important and purposeful, and all elements must work together.
THERE'S MORE TO THE STORY...
See the inspiration , design thoughts, materials, furnishings, and products that went into making this amazing project!
Stay Inspired.
A great garden is a reflection of a cultured lifestyle influenced by personal experiences, travel, art, culture, and history. Let us keep you inspired to make the most of your garden and outdoor living lifestyle.