We present a level of formality and structure to our clients' homes that blends classic design principles with fresh thought and perspective.
Matthew Murrey
About Us
design focused
With our primary goal being the beautiful realization of our client's vision, we focus only on the design of our projects, not the design and build. Guided by the wants of our clients and the passion of our designers, we spend our time articulating dreams, not wrangling contractors.
timeless
We do not chase fads or trends. Instead, we employ a classic design approach that creates a contemporary elegance that stands the test of time. Simple, yet bold. Understated, yet impactful. Each project results in impressions that never fade, but last for a lifetime of enjoyment and experience.
thoughtful
The function, architectural detailing and aesthetic goals for each and every project are accomplished through project specific detailing, architectural continuity and client input. While passion drives our designs, empathy and caring support them.
sophisticated
Applying structure and formality to each environment, we create refined and stylish environments that present our clients and their guests with a distinct experience uninhibited by whims and misguided inclinations.
personally attentive
We place the utmost importance on each of our clients and their projects. That's why we dedicated ourselves to providing the highest levels of customer service, as well as design service. For this reason, Matthew Murrey himself, is directly involved in the design and development of each project. His leadership, design style and eye for aesthetic balance ensures every client's needs and wants are met.
innovative
With every project, we introduce the latest technology to create clarity and efficiency to our designs. Our 3D modeling offers our clients a photo-realistic look into the future, eliminating surprises, matching expectations and delivering on their vision.
Learn More About Us
Our Services
Concept Design
Once our team has a clear understanding of the design expectations and expected construction budget, we conduct a detailed analysis of the site in an effort to provide accurate drawings. We are then able to begin the Design Process. The length of this phase can vary dependent upon the scope of the project. During this phase, scaled drawings, sketches, photographic representations and virtual 3-d models are produced to clarify the overall concept design, as well as the necessary documents to be used for bidding, permitting construction.
Construction Detailing
Upon approval of the construction budget, technical drawings with construction details and specifications are produced. These documents serve to provide contractors with the project specific standards and specifications ensuring the project is constructed as outlined and proposed.
Contractor Selection & Project Monitoring
Once all plans have been finalized, we guide the client through the contractor selection process. The first step in this process is to issue a Design Set along with a Bidding Specification to ensure all contractors are providing equivalent and comparable bids. The bids are then analyzed, if necessary, interviews are conducted, and the most economical and qualified contractor for the job is selected. Project monitoring includes review of performance, cost and payments throughout the construction of the project. This ensures the project is constructed and implemented to the client's expectations, design specifications, and within the budget. This service allows the client to experience maximum results with minimal stress and hassle.
LEARN OUR PROCESS
MEET THE TEAM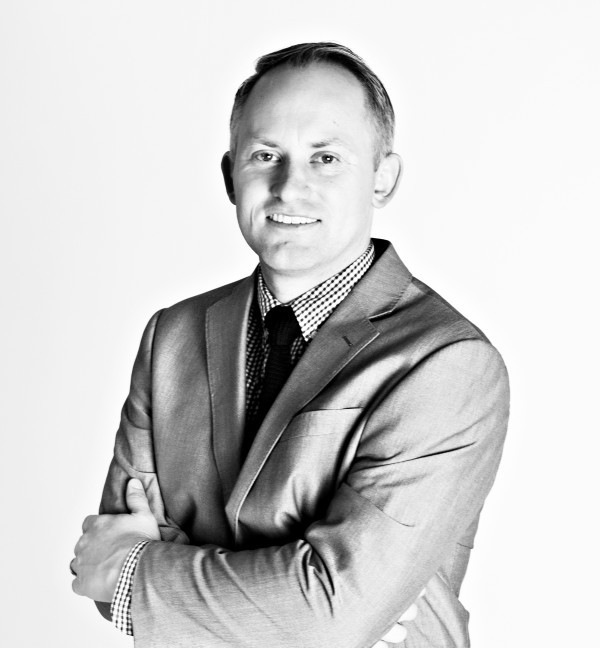 matthew murrey
Principal, Director of Design
Matthew Murrey is the President and Director of Design at Matthew Murrey Design. In 2005, Matthew graduated from the University of Texas, Arlington where he studied architecture. After graduating, he started his own landscape design company, Unique Creations Fine Garden Development. Unique Creations quickly rose to become one of the top Landscape Design firms in the Dallas area. In 2013 Unique Creations was rebranded as Matthew Murrey Design.
Matthew's training and passion for Architecture have instilled a strong architectural presence in each garden he designs.
Matthew lives in Dallas with his wife, Heather. He enjoys dining out and experiencing the outdoors.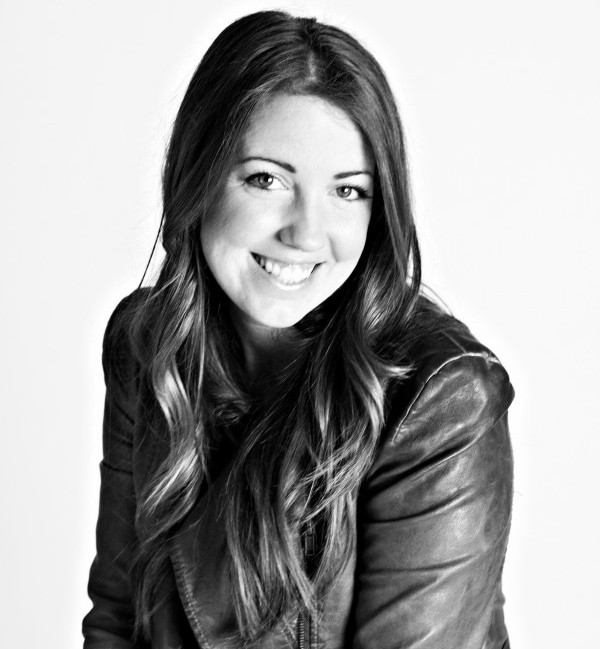 heather murrey
Designer / Marketing Director
Heather Murrey is a native Dallasite. She attended the University of Texas at Arlington where she received a Bachelor of Science in Interdisciplinary Studies. She came to work for Matthew Murrey Design in 2011 where she has been able to combine her passion for design with her exemplary organizational and marketing skills.
Heather enjoys working with clients, designing and assisting in creating beautiful gardens, as well as working behind the scenes handling the day to day business operations.
Heather is responsible for client relations, material selections, blogging and updating our social media content.
DISCOVER OUR BLOG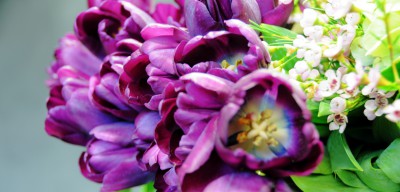 At Matthew Murrey Design we are all about the experience The experience of designing, the experience seeing that design come to life, and the experiences enjoyed by our clients as […]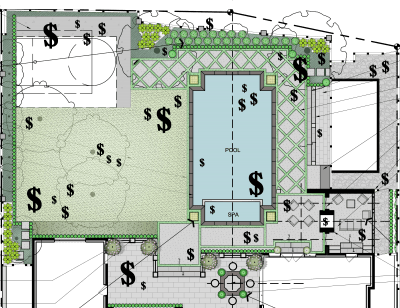 Welcome back to our series on Working with a Landscape Designer. This post focuses on the third component in the design process – The Opinion of Probable Cost. If […]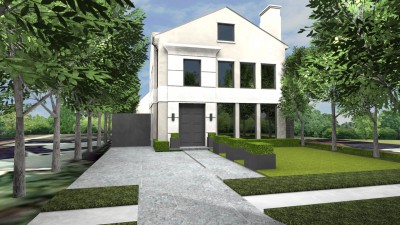 On a 50 ft wide lot in Highland Park, Texas, this client brought us a project with a unique vision for a contemporary landscape design. The architecture of the home […]
SEE ALL BLOG POSTS
HEAR FROM OUR CLIENTS
Very talented group of designers, great attention to detail.
Bryan Buchek
Homeowner
I used Matthew Murrey Design for my new pool with spa, along with an Arbor with a fire pit, and extensive landscaping front and back on my 1 acre lot. I totally enjoyed working with Matt and Heather. They were EXTREMELY knowledgeable. The grounds look better than I could have imagined. I highly recommend them.
Bill Meyer
Homeowner
Excellent designs and wonderful to work with! I try and use Matthew and his group on my projects whenever possible.
Jason Kongabel
Architect
Matt did a great job designing our outdoor living area, including replacing an existing pool and designing an out door kitchen and separate living area, as well as all the related landscaping. Matt then directed the construction and made sure everything was done as expected. The attention to detail and followup was phenomenal, and i would highly recommend Matthew Murrey Design.
Skip & Melanie Falgout
Homeowners
Contact Us
Address:
4145 Travis Street . Suite 102 . Dallas, Texas 75204