While living in Europe (prior to my employment with Matthew Murrey Design), I was lucky to be able to attend the Chelsea Flower Show in London. Below are some photos of the past winners – these gardens and designers have become some of my favorite sources of inspiration. They all share strong geometry softened by meticulously designed planting, effective use of color, texture, and contrast. These gardens evoke an emotional response and a desire to walk through them and experience a journey.
Luciano Giubbilei: 2014 Gold Medal for Best Show Garden
Luciano Giubbilei is known for his understated elegance and timelessness of the gardens he creates. He focuses on the arrangement of the space, the harmony of proportion, and a unique aesthetic that combines plants, materials, light, space and art. Each garden while appearing simple at first glance is carefully complex and crafted with many layers as shown in his 2014 award winning garden for Best Show.
Joe Swift: 2012 Gold Medal Winner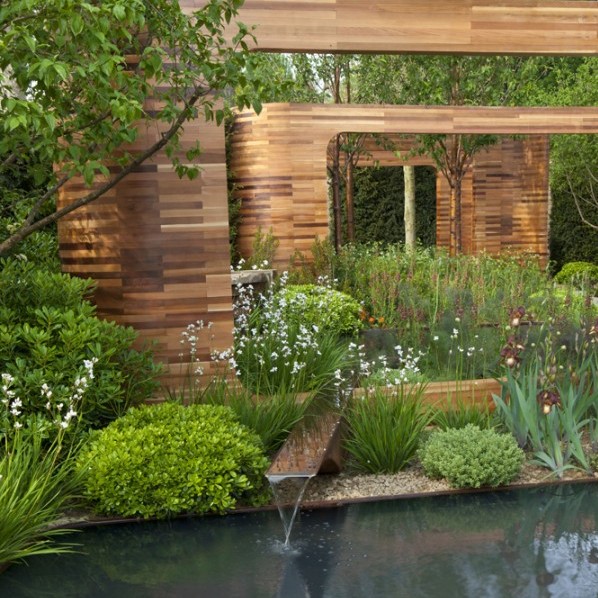 Joe Swift creates high quality, contemporary outdoor space tailored to individual needs and budget. This 2010 winner for Best Show showcases a visually pleasing variety of plants and materials providing a plethora of color and texture in a sophisticated environment.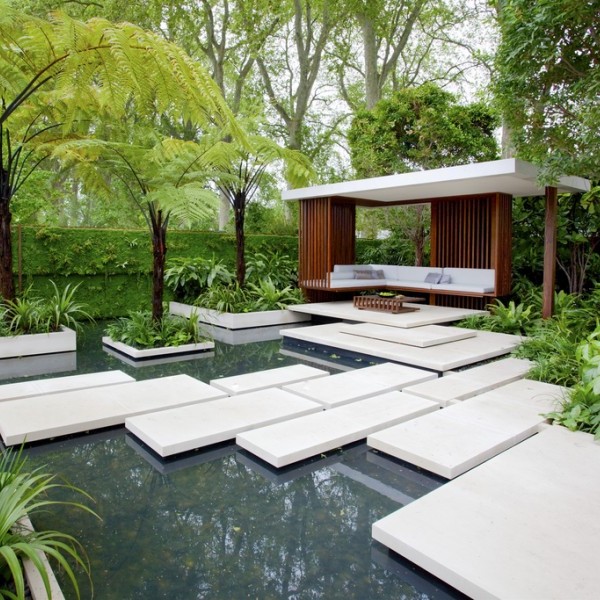 This 2010 award-winning garden, commissioned by the Malaysia Tourism Promotion Board, The Tourism Malaysia Garden, was designed by James Wong and David Cubero. This garden aims to recreate a rainforest in central London. It features a river running into a pool boasting tropical water lilies surrounded by lush trees.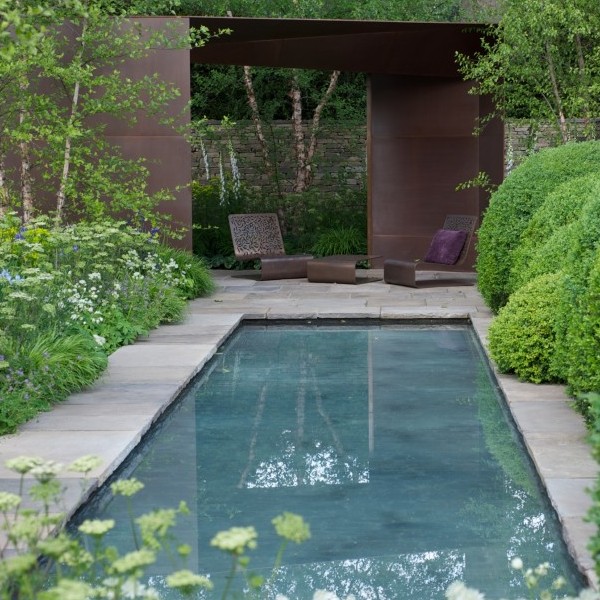 Tom Stuart Smith is a 3x Chelsea Flower Show award winner who seeks to create landscapes that offer a rich and multi-layered experience – places with an emotional depth that derives from the ideas behind their design.  Tom's design philosophy is "The garden is a place that quietly articulates emotions and ideas. The designer's role is to set the scene without imposing a story."
The Chelsea Flower Show is one of the most famous trade fairs for the horticulture industry. The show features gardens created by some of Europe's most celebrated designers that range from 1,000-2,400 square feet. All of the gardens are fully developed outdoor spaces with trees, plantings, paving, structures, sculptures, water features and furniture.
The 2015 Chelsea Flower Show will be held in London from May 19 to May 23. This event is organized by the Royal Horticultural Society (RHS) and has been held on the grounds of the Chelsea Royal Hospital since 1913. It is the world's largest exhibition of the latest trends in garden design, introduction of new plants, floral displays and all the accouterments that are part of the European horticulture industry. With gardens and planting being a large part of the cultural heritage of Britain, the entire city of London celebrates this annual event. Visitors to London for the Chelsea Flower Show will also see extravagant floral displays outside many of luxury boutiques and alternative garden exhibits throughout the city by the concurrent Chelsea Fringe festival.
You can find out more about the show by visiting www.rhs.org.uk
**The image featured at the top of this post is a preview of one of the gardens designed for this years show by designer Chris Beardshaw. After the show, Mr. Beardshaw's garden will be relocated to East London.