Dream Big
One of the first and most important steps towards creating a garden design you will love is to Dream Big. At Matthew Murrey Design, we encourage our clients to show us their dreams, to outline what paradise looks like for them.
Sometimes people have a hard time understanding why we would encourage clients to "reach for the moon" if their budget or other factors will not allow them to grasp their dreams. At MMD, we simply believe that envisioning your perfect place allows us to create a place you love. Once we understand your dreams, our team will carefully consider ways to get around the limitations. In other words, when you reach for the moon, you might just end up with a star.
One of the ways we encourage clients to Dream Big is by using amazing existing gardens as inspiration. So go ahead, spend some time browsing through magazines, Houzz and Pinterest. This step is meant to be enjoyable and who doesn't enjoy looking at photos of amazing gardens?
Here are a few of my favorite inspirations:
1. The Gardens of Versailles
I frequently browse through my favorite photos of this French estate when designing more structured or formal garden projects. My favorite of the Versailles Gardens is the "Potager du Roi" or the "Kitchen Garden of the King." The espaliered pear trees featured in this garden are just spectacular. As a matter of fact, I just emulated this fabulous element in a project I am working on.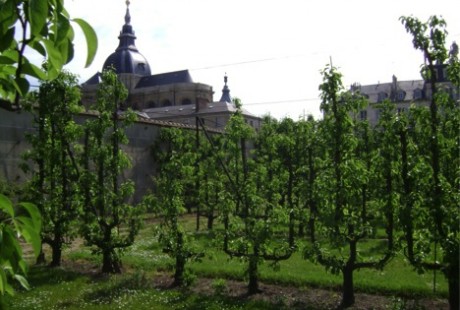 2. Petit Trianon
I also love the natural elegance found at Marie Antoinette's estate, the Petit Trianon. One of my favorite photos from this estate is this photo of the wisteria-draped arcade. Absolutely stunning!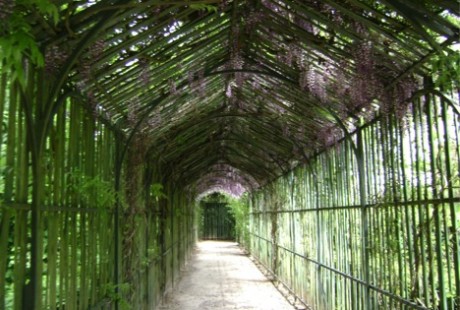 3. Rokuonji
Another amazing garden I frequently use for inspiration is the Golden Pavilion (Rokuonji) in Japan. This is an amazing example of a Japanese garden. Its meandering path offers surprises around every turn.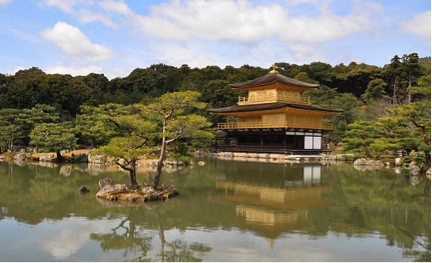 These gardens are all great examples of the type of places that I draw my inspiration from. At Matthew Murrey Design, we really strive to give every client their own little piece of heaven. Dreaming Big allows us to design to our client's intent vs. designing to a list of items they want. We give the client their dreams and then work backwards to determine the aspects that are the most important. Often, we are able to bring their dreams in line with their budgets by working with different materials and finishes.
At the end of the day, your garden is all about how it makes you feel, which is why we ask clients to reach for the moon. The same works whether you are doing a DIY project or hiring a designer. Dream big first, then figure out how to make it work for you.