One of my favorite things about working for Matthew Murrey Design is designing seasonal pottery arrangements. I have to admit, the fall and winter pottery designs are my favorite. I love the explosions of color and texture. It is amazing how something so simple can add such a great amount of warmth and welcome to an entry way or outdoor living space. Below are my top ten favorite inspiration ideas for this season. I have included a little something for everyone, from the easy, budget conscious DIYer to the most complex, over the top designer arrangement.
Let's start with the SIMPLE arrangements… Head to your local nursery, pick up your desired supplies and get started!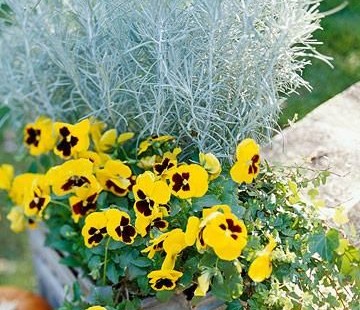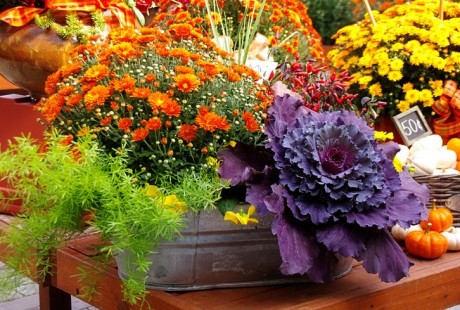 These two arrangements by The Garden Glove are so simple and so striking. I love their use of color.
Now for the more ADVANCED… For arrangements like these, I would suggest mapping out your planting plan before heading to the nursery. It might be better to have a landscape architect draw up a pottery plan for you if you plan on installing this on your own. You might want to leave the install to your regular landscaper.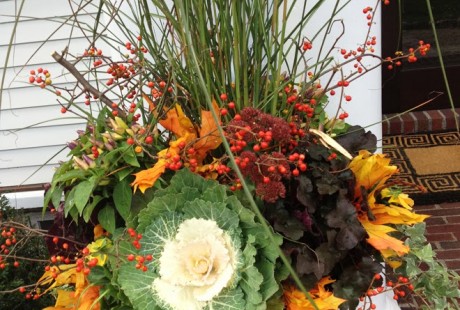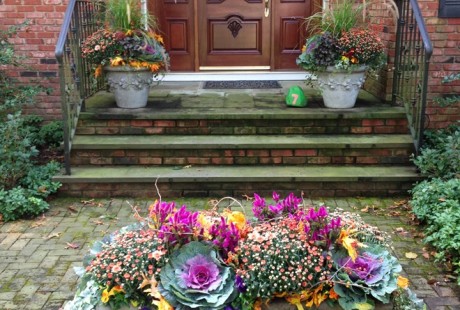 I am loving these planter arrangements by Flores Del Sol. I love the combination of the tall grass with the kale and the pops of color with the peppers and craft leaves. The celosia adds the perfect amount color nestled amongst the kale and the mums.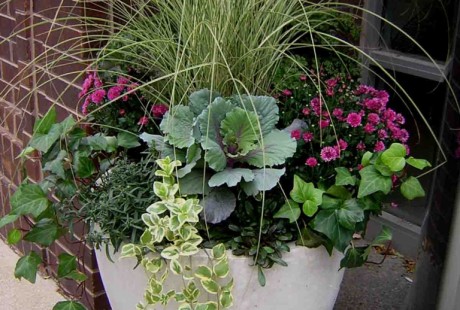 And this beautiful mix of texture was featured on CMR Interiors.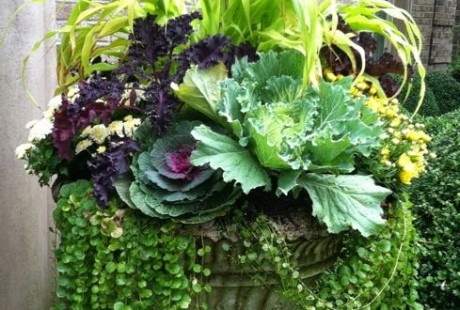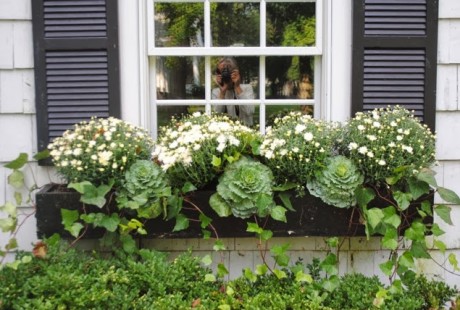 These two awesome arrangements featured on The Enchanted Home's blog are some of my personal favorites. I love the varying shades of green with tiny pops of understated color.
Last but certainly not least, EXPERT status… Hire a landscape architect or floral designer for the design and install on pottery displays like these.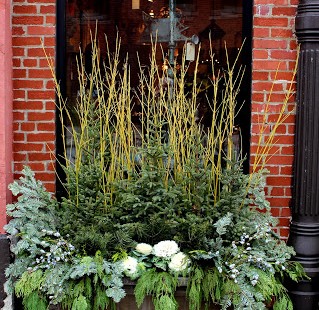 This masterpiece constructed by 5th and State has more of a wintery feel. Again, I am loving the monochromatic color scheme and the lush variations in texture.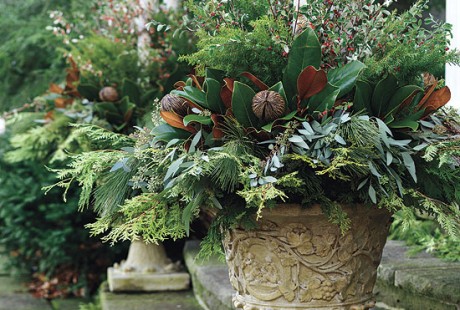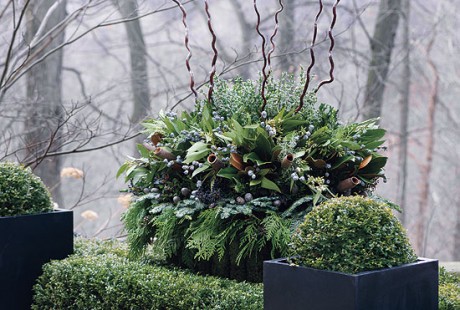 For the over achievers, these two arrangements by Jim McMillen featured on Canadian Gardening are guaranteed to grab attention and make the neighbors jealous. I adore his use of birch logs and magnolia tips, to create such an elegant display!
I would love to see how these inspired you on your arrangements this season!