Project description: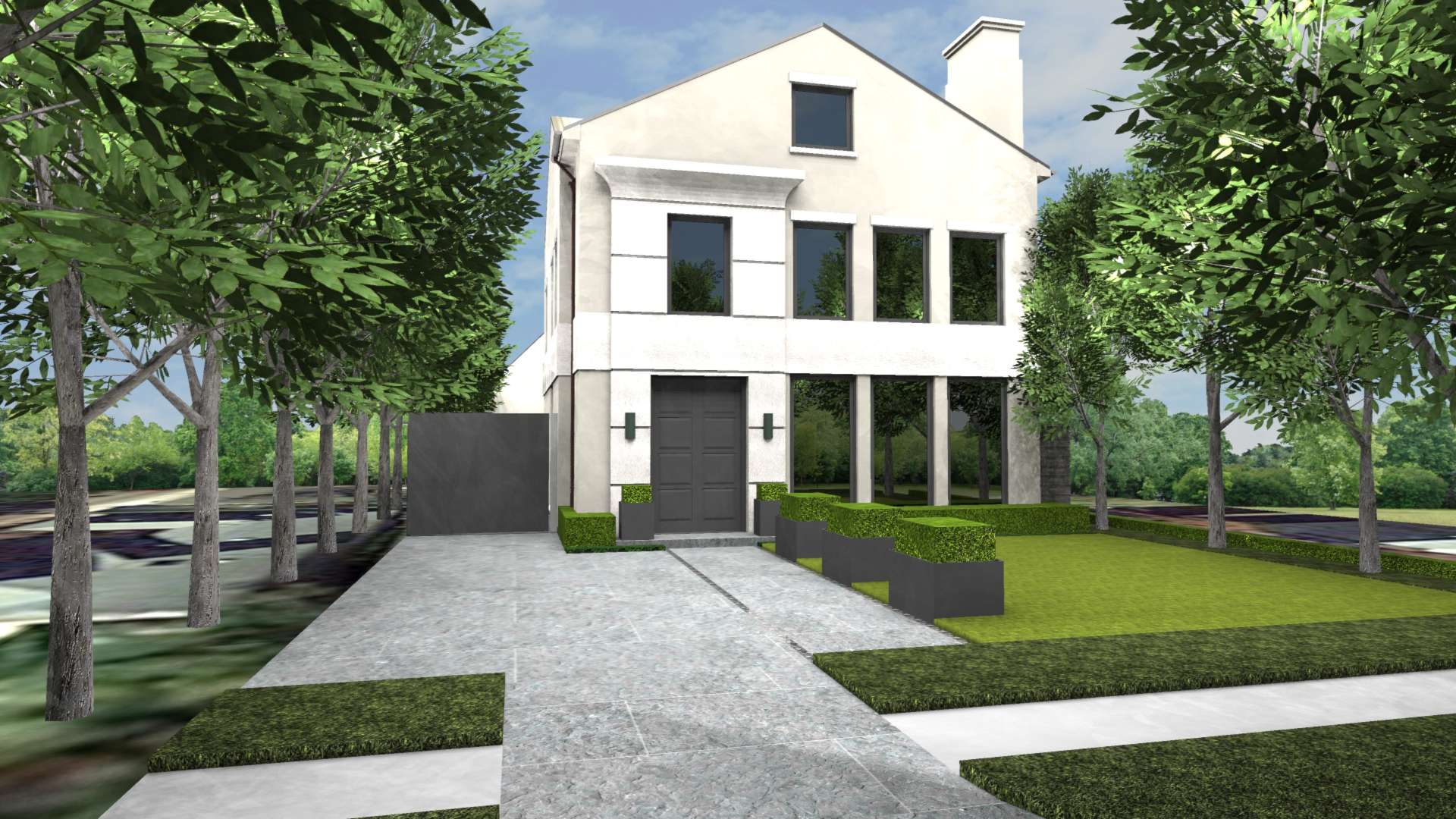 On a 50 ft wide lot in Highland Park, Texas, this client had a unique vision for a contemporary landscape design that would blend with the neighborhood. The architecture of the home is classically designed, but the interiors and the landscape were to express more contemporary details. Our plan created a simple, understated, and sophisticated landscape design that would compliment both the traditional and contemporary elements of the home.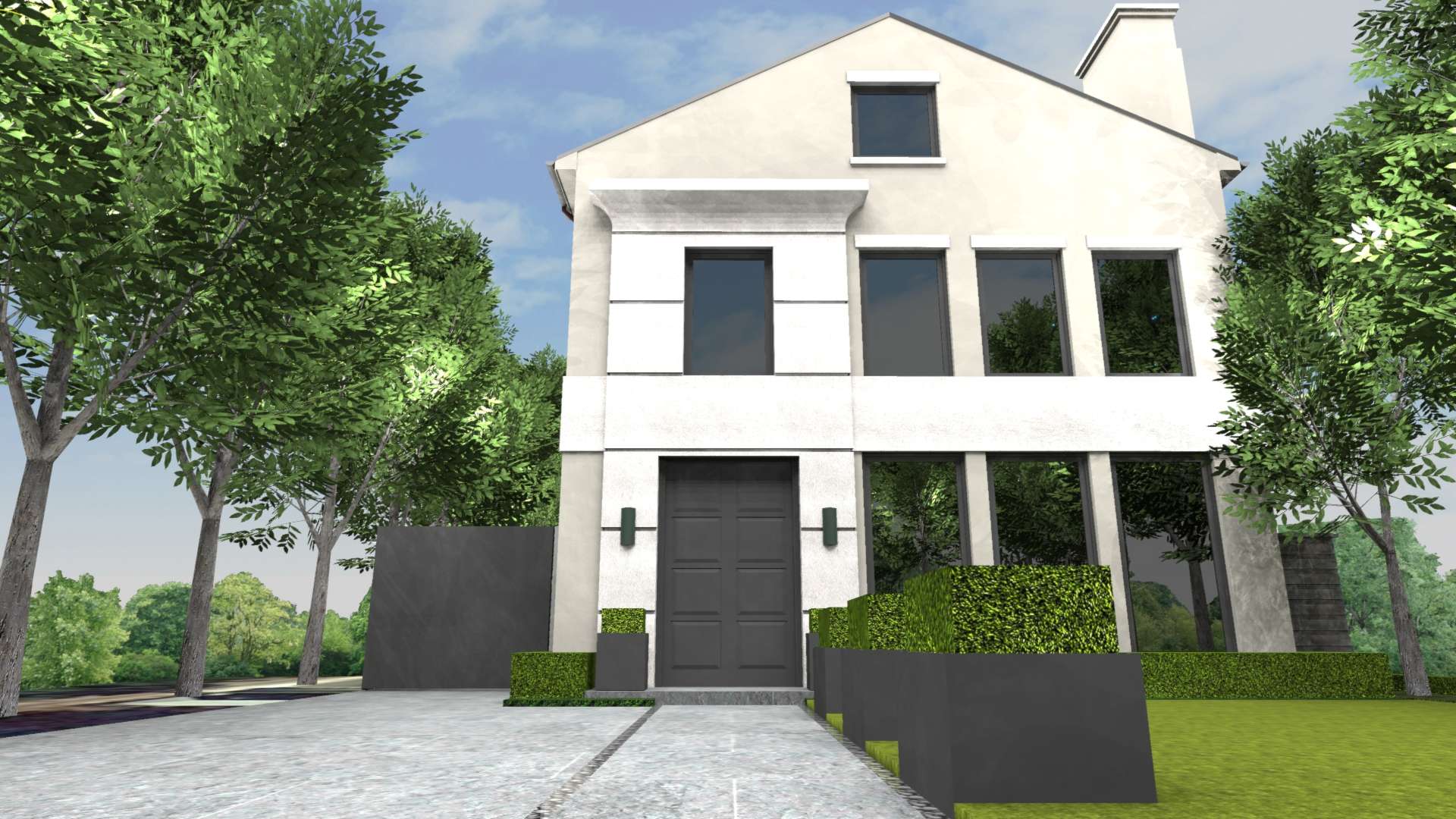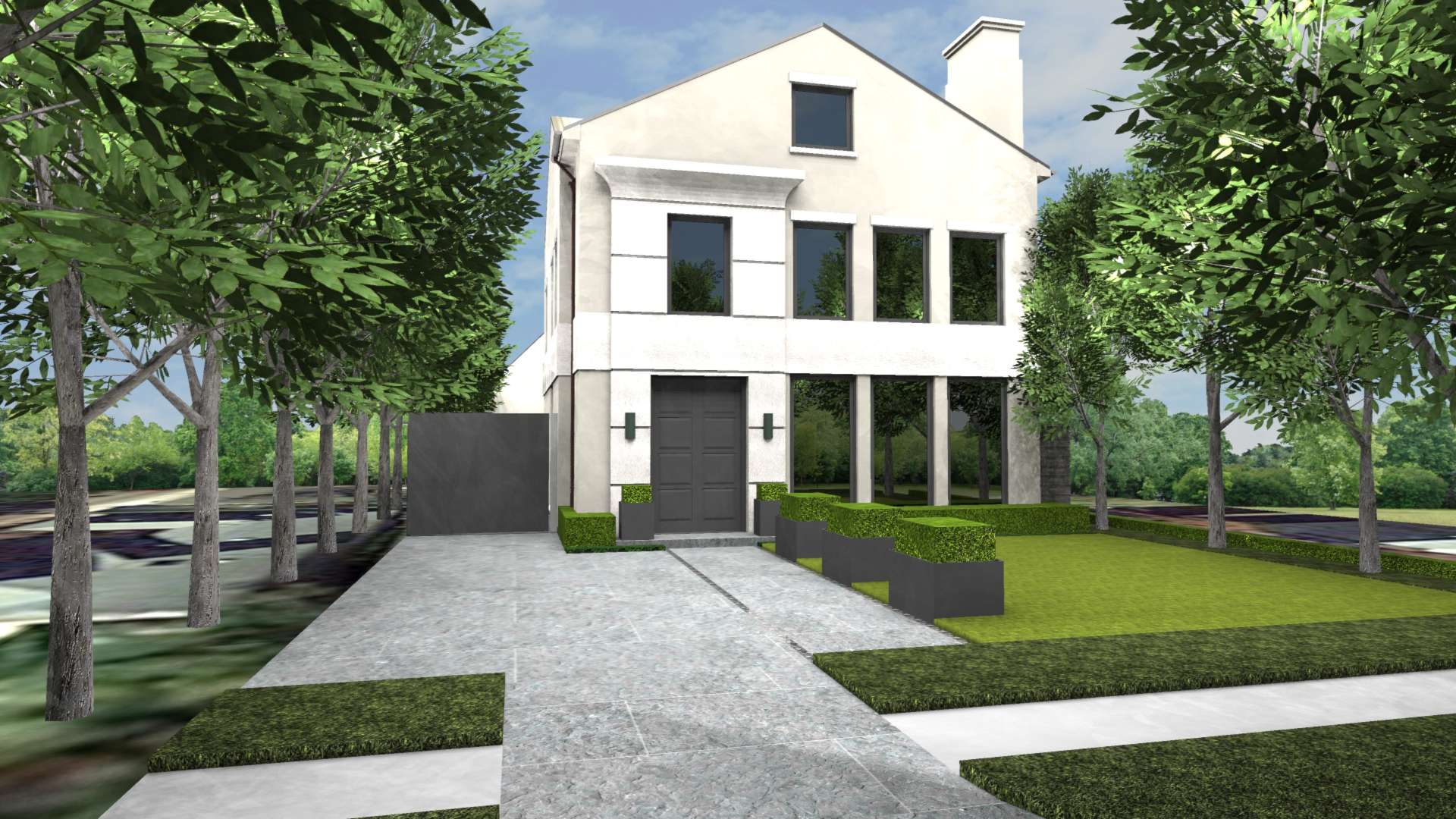 In the front yard, vivid greens of manicured boxwood hedges create contrast with the soft, monolithic, neutral palate of the home. Bronze finishes were incorporated into the landscape to provide a cohesive element with the architecture. The rhythm of the architecture was mimicked by the rhythm of the custom bronze steel planters which create an artistic separation between the front lawn and driveway.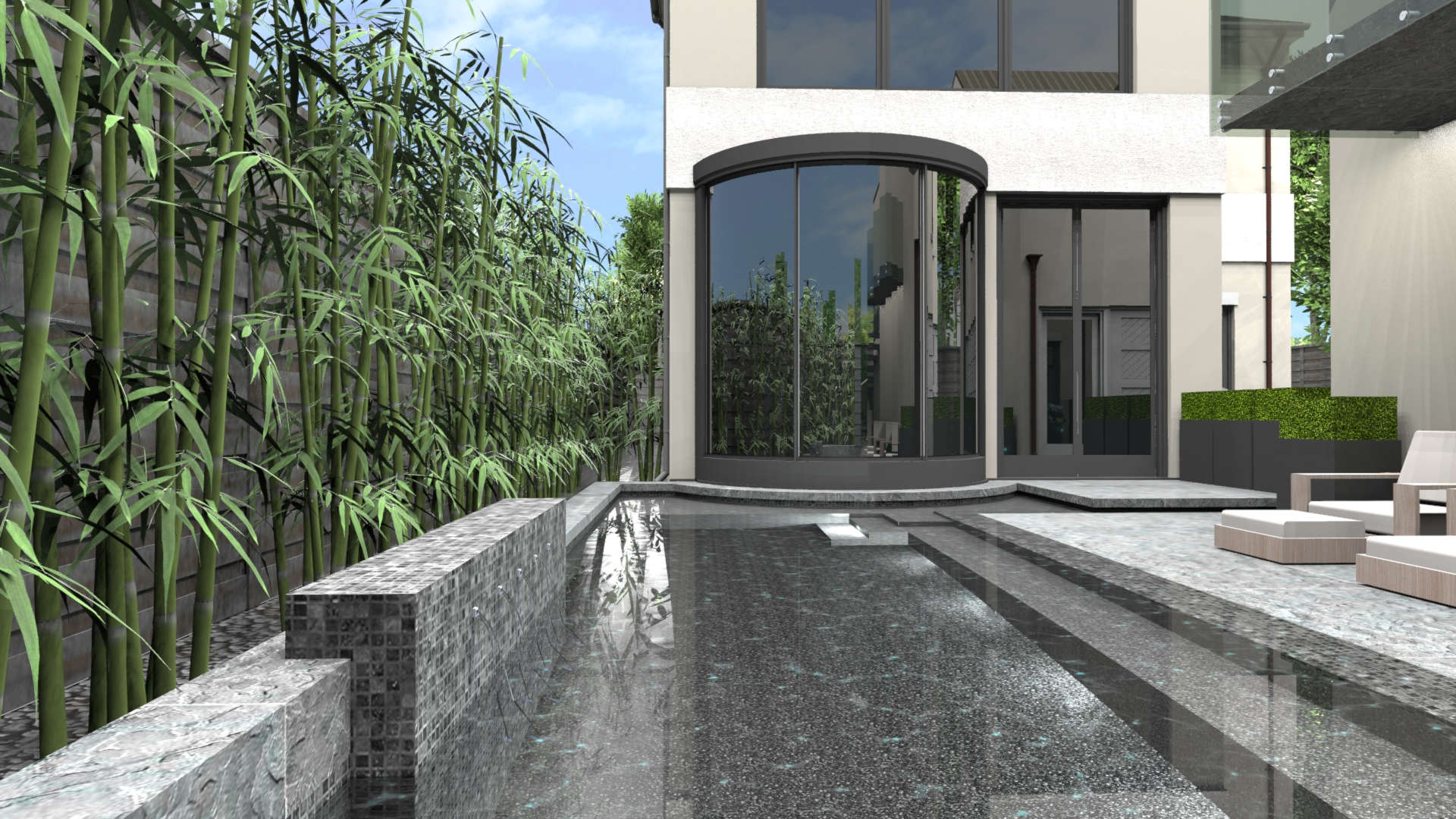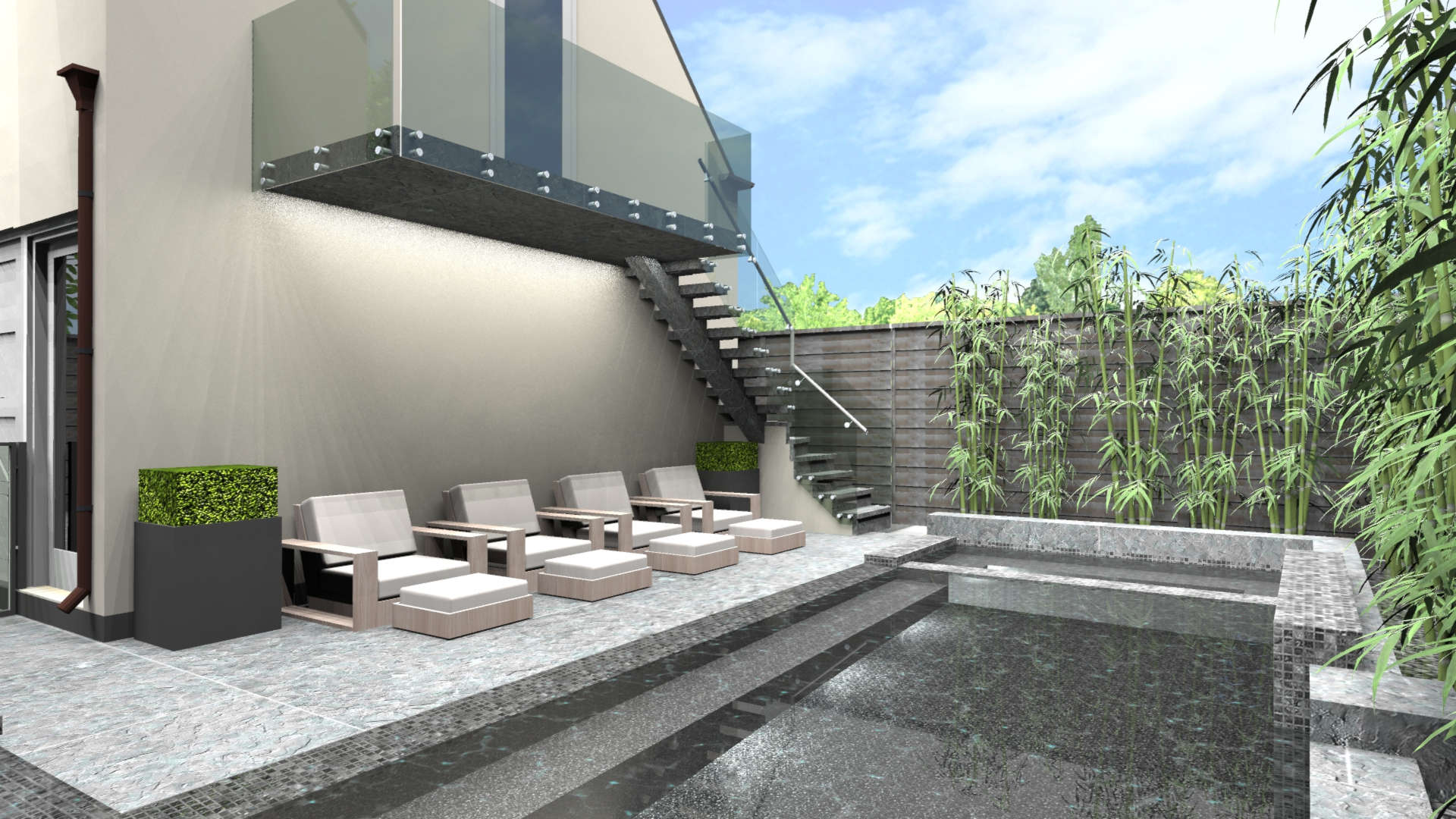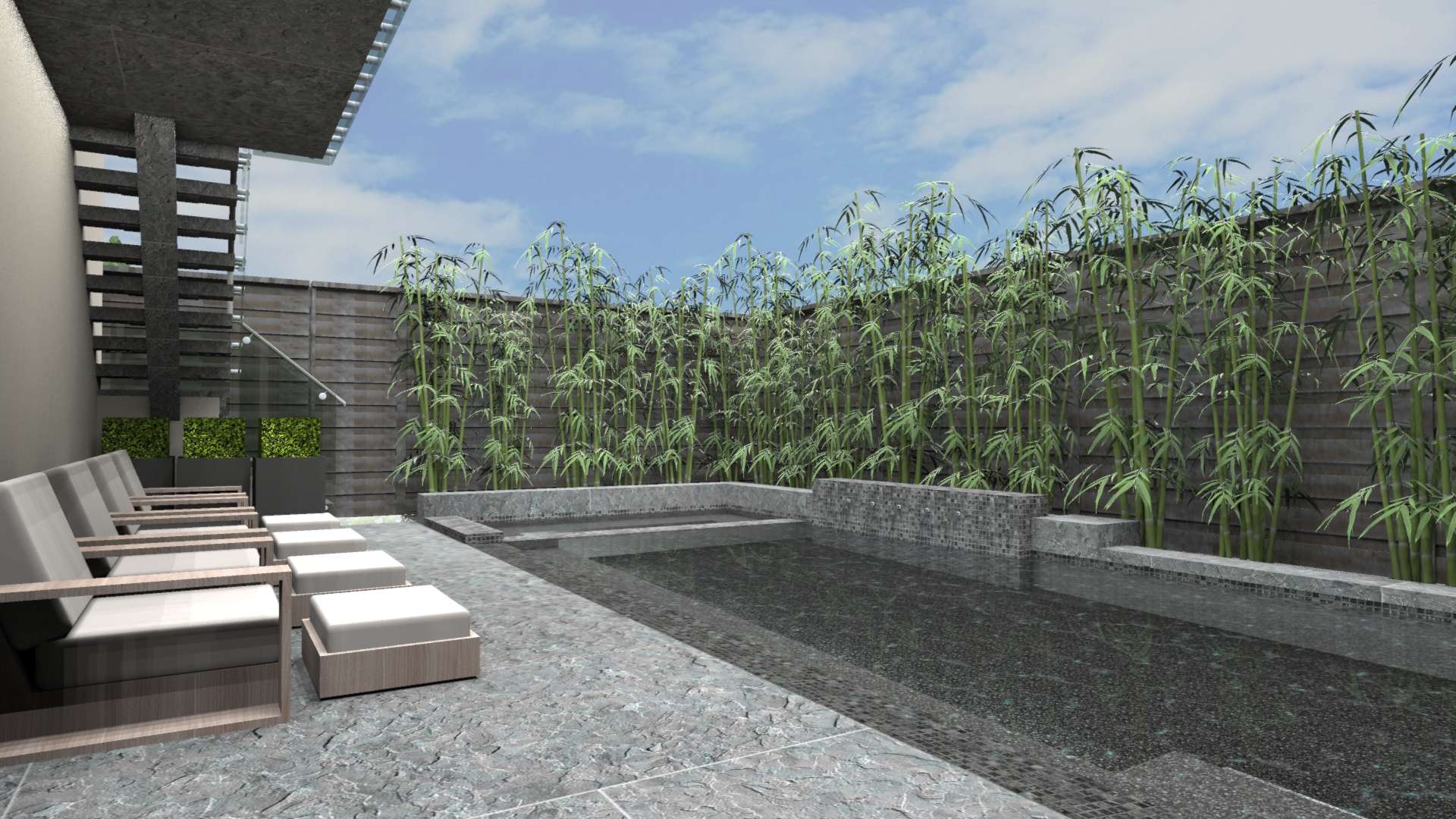 The backyard features a perimeter overflow pool and spa which create a zero-edge line between the paving and water. The pool is finished in dark glass and granite mosaic tiles, smooth dark plaster, stainless steel, and lueders limestone. The pleached bamboo acts as a sculptural element to soften the hard, crisp lines of the architecture, pool, and fencing in this small space. The outdoor staircase incorporates a bronze finished steel stringer, lueders limestone treads, glass railing, and polished metals. This sleek staircase accesses the garage apartment, which is perfect for hosting out of town guest with all the serenity and comfort of a private spa-like setting
THERE'S MORE TO THE STORY...
See the inspiration , design thoughts, materials, furnishings, and products that went into making this amazing project!
Stay Inspired.
A great garden is a reflection of a cultured lifestyle influenced by personal experiences, travel, art, culture, and history. Let us keep you inspired to make the most of your garden and outdoor living lifestyle.