Project description: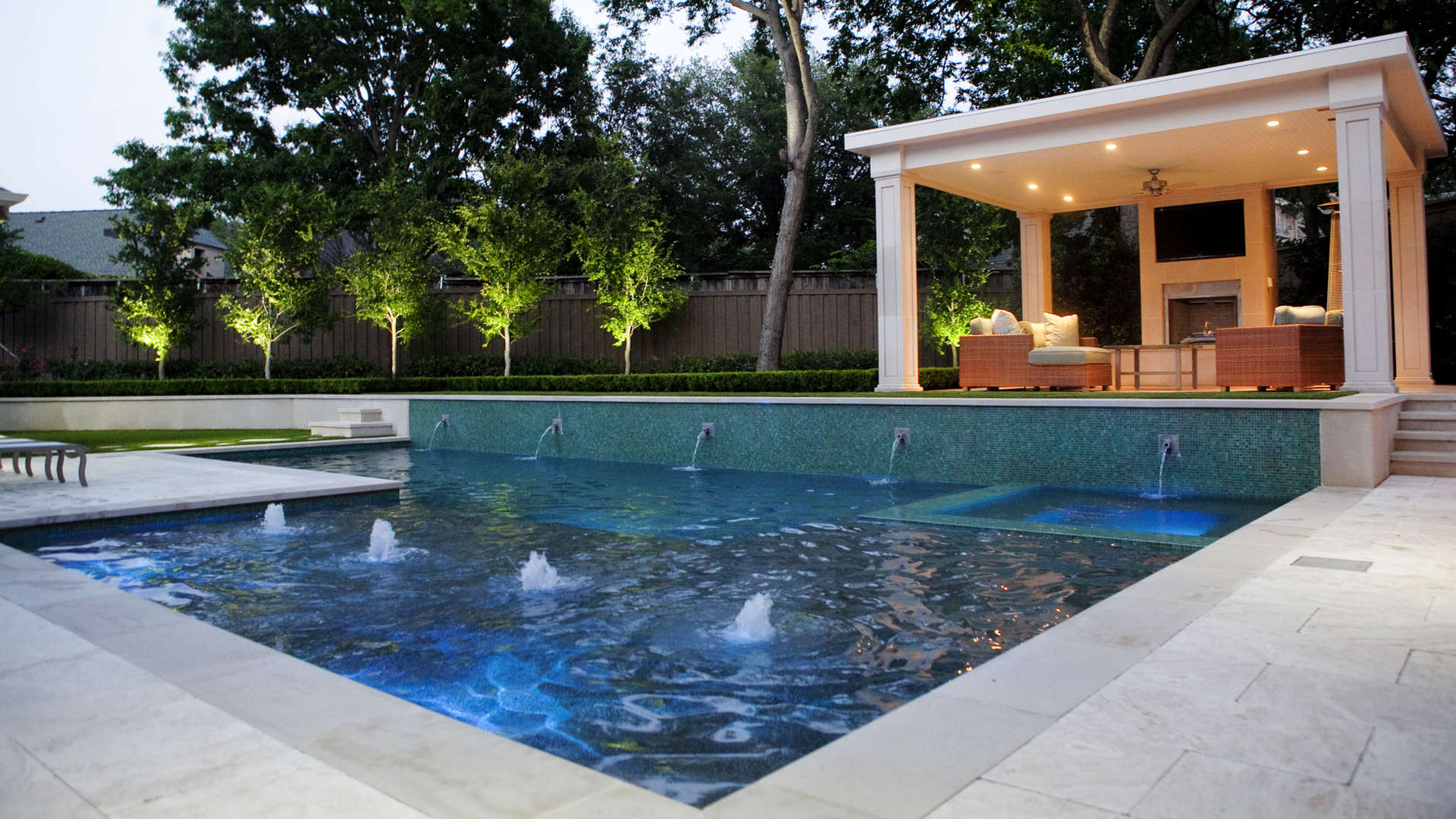 This project was a huge transformation. A small kidney-shaped pool and inefficient grading did not allow full use of the space. The new design of this entertaining garden consisted of dividing the area into 4 separate spaces that all open up and connect seamlessly to one another. These spaces include (1) Pool and lounging; (2) Outdoor kitchen and dining; (3) Casual Seating; (4) Golf.  A simple material palate of white and green keeps the space clean and elegant, while timeless design principles give this space a classic design all in an effort to outlast the test of time.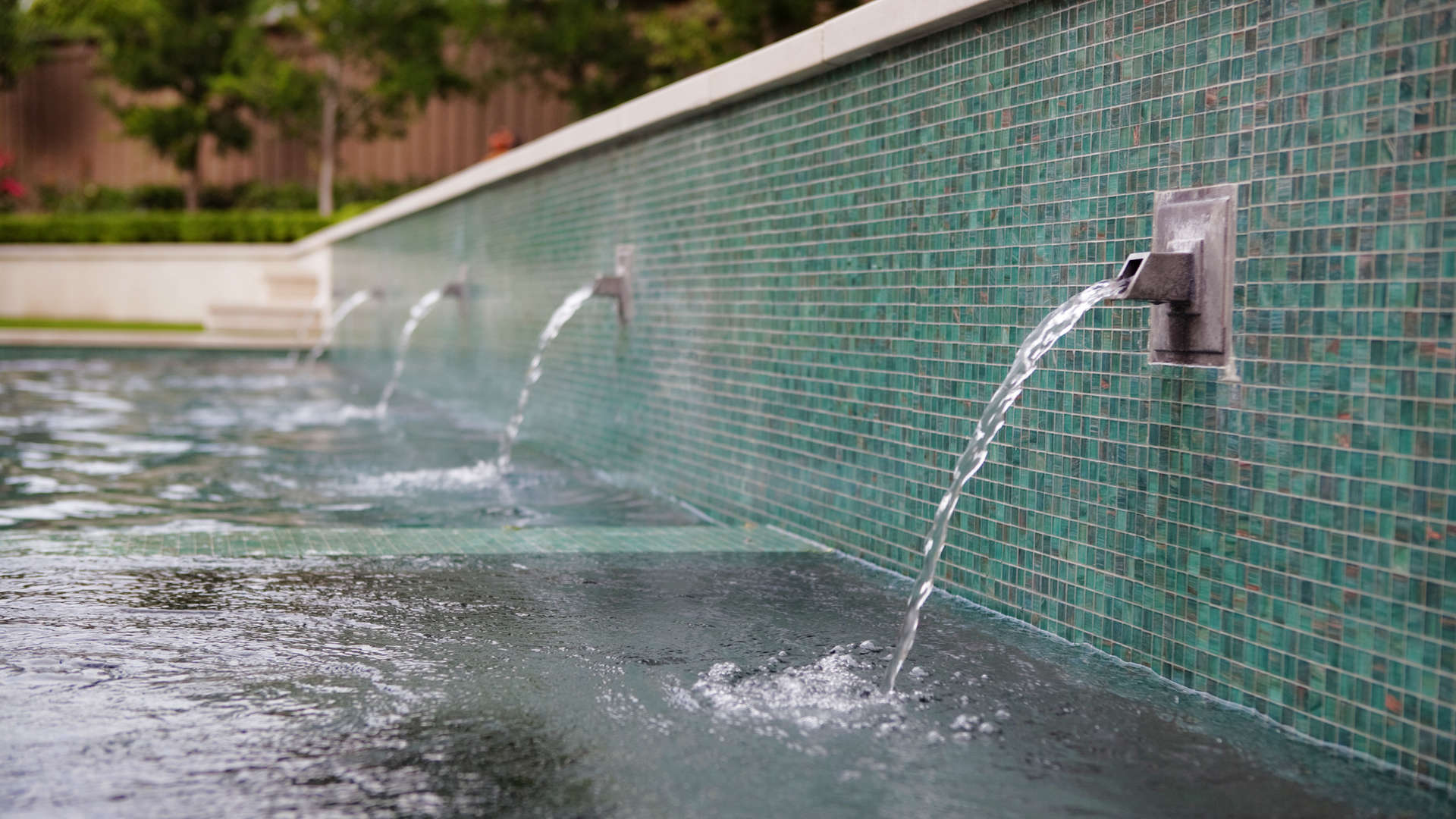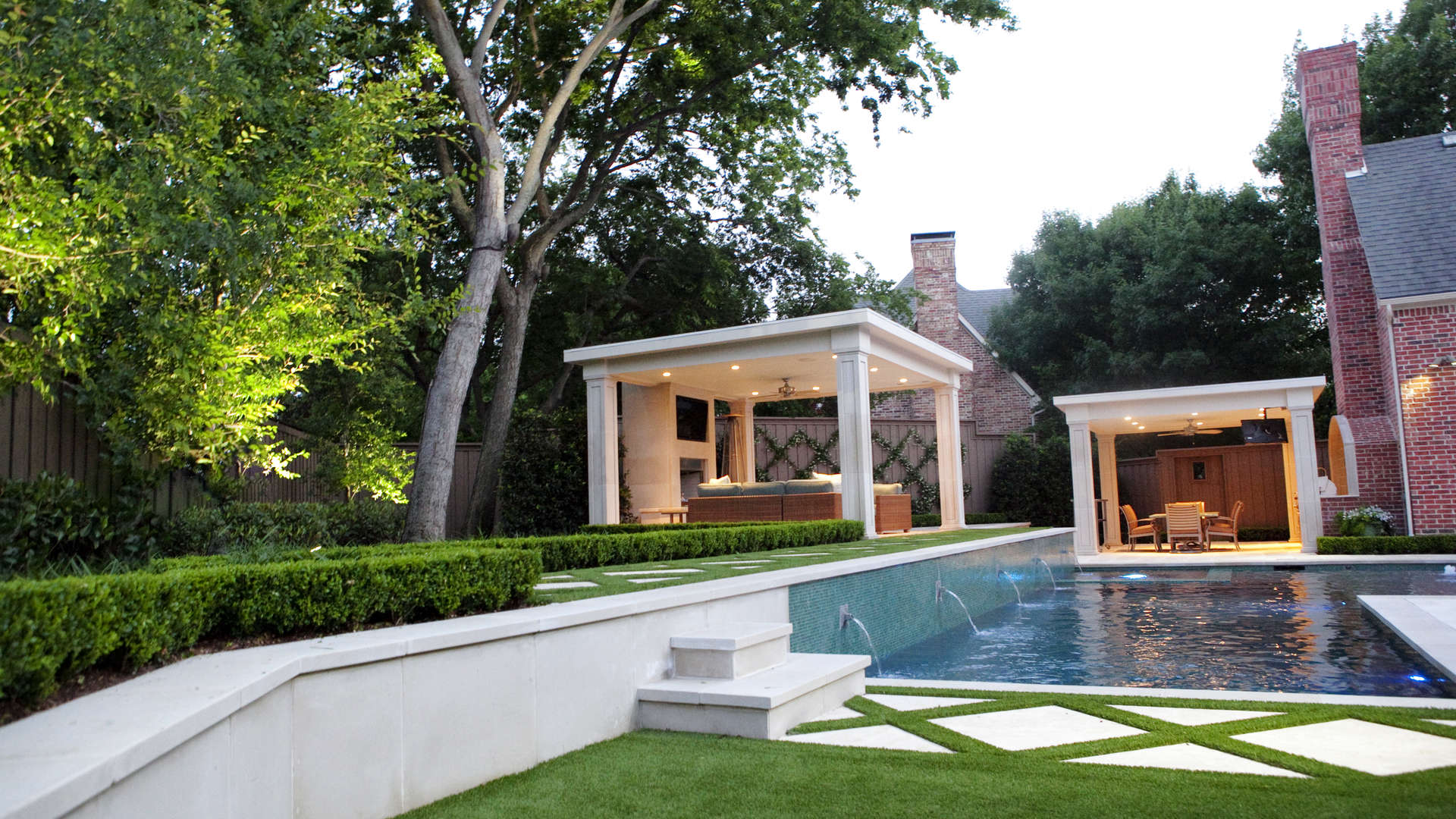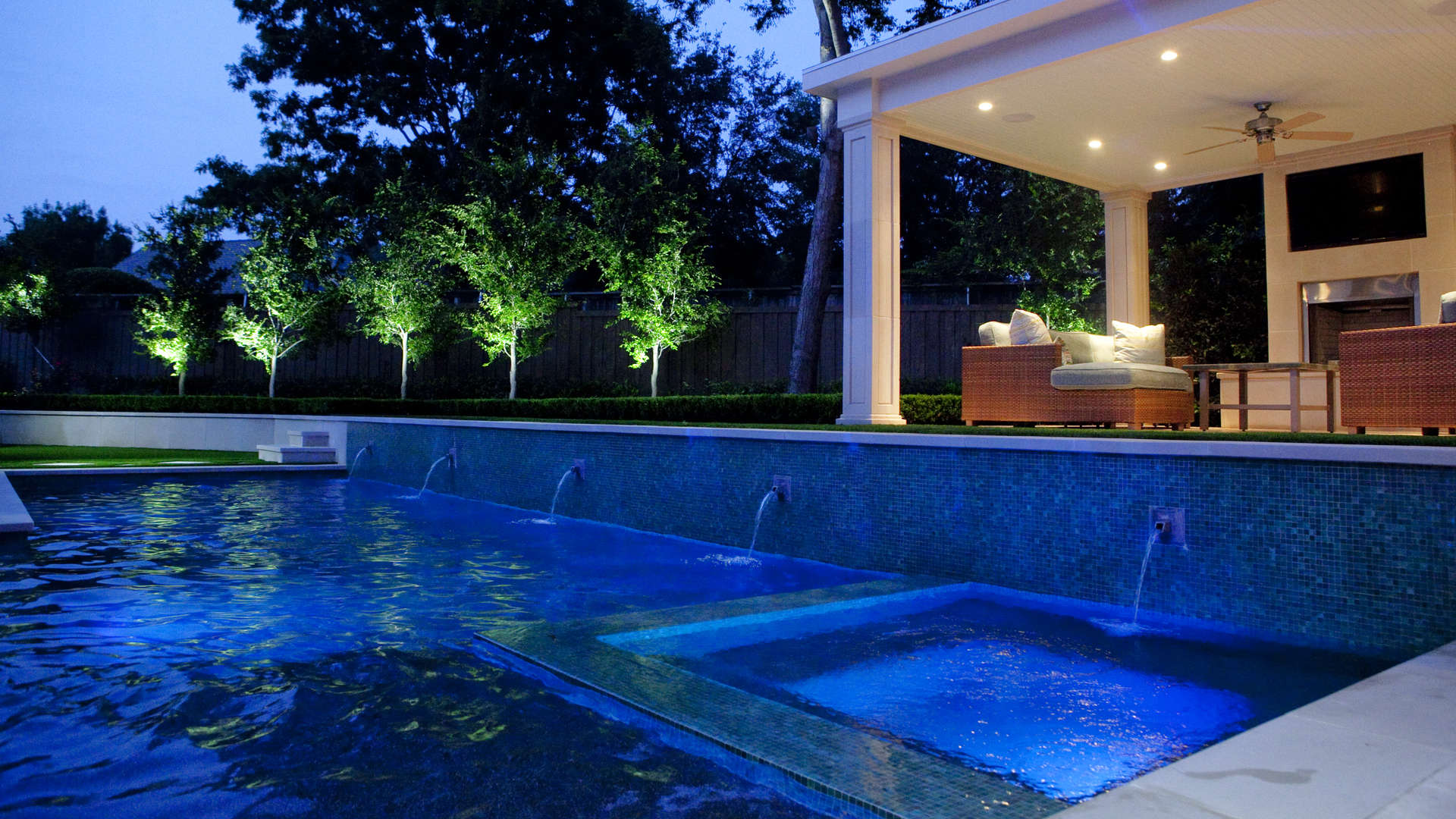 The redesigned, rectilinear swimming pool is the central feature of the new backyard. The pool engulfs the main portion of the backyard, forcing its guests to navigate its clean lines and experience its view and reflections from different angles. The raised water feature wall acts is a central piece of landscape architecture that anchors and connects the space together. It also provides the soothing sound of water and carries the eye across the property – connecting one space to the next. The pool design includes a large tanning shelf—built for their grandchildren (which they love) - that provides a great space for lounging, sunbathing, or just getting your feet wet.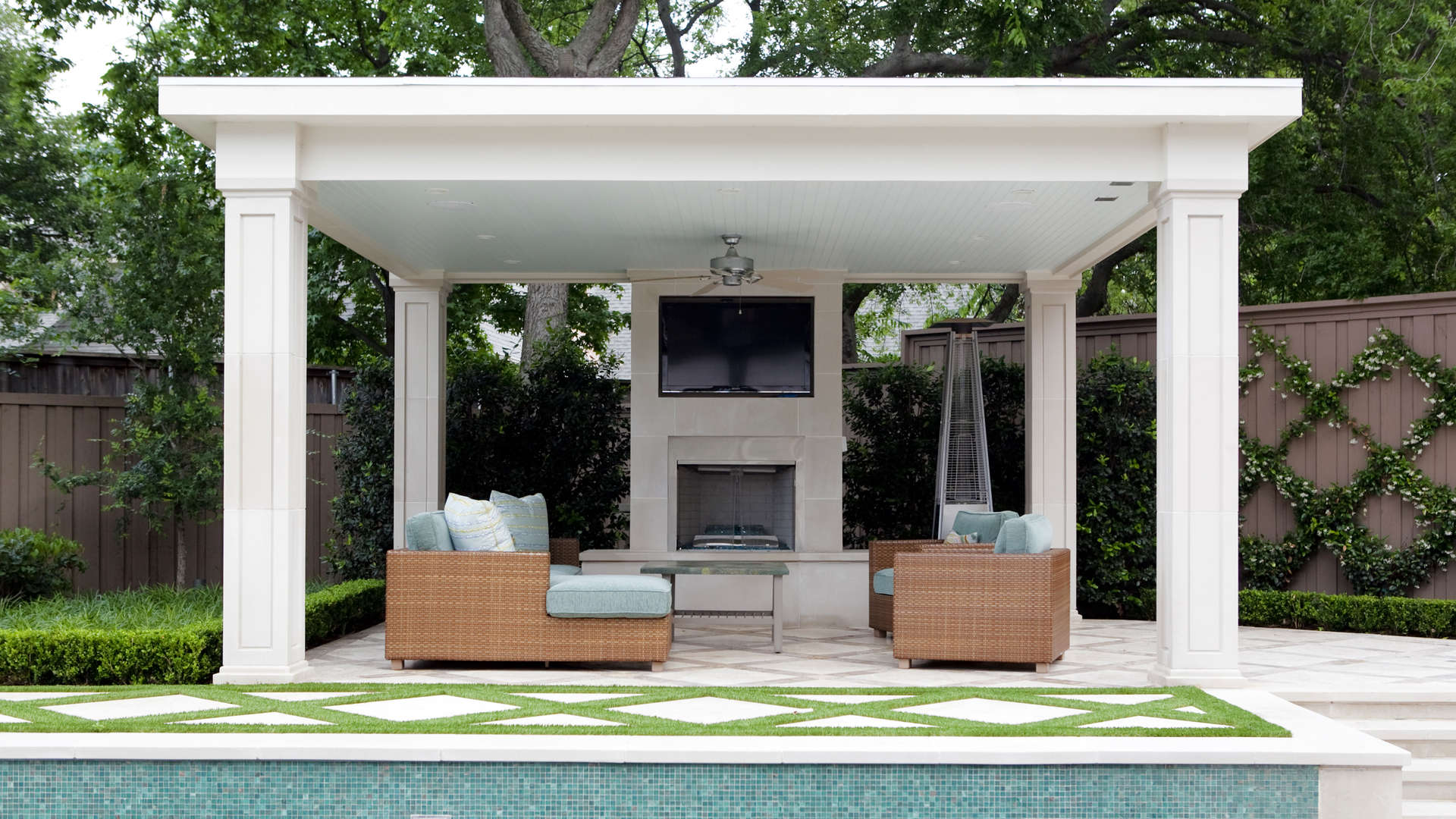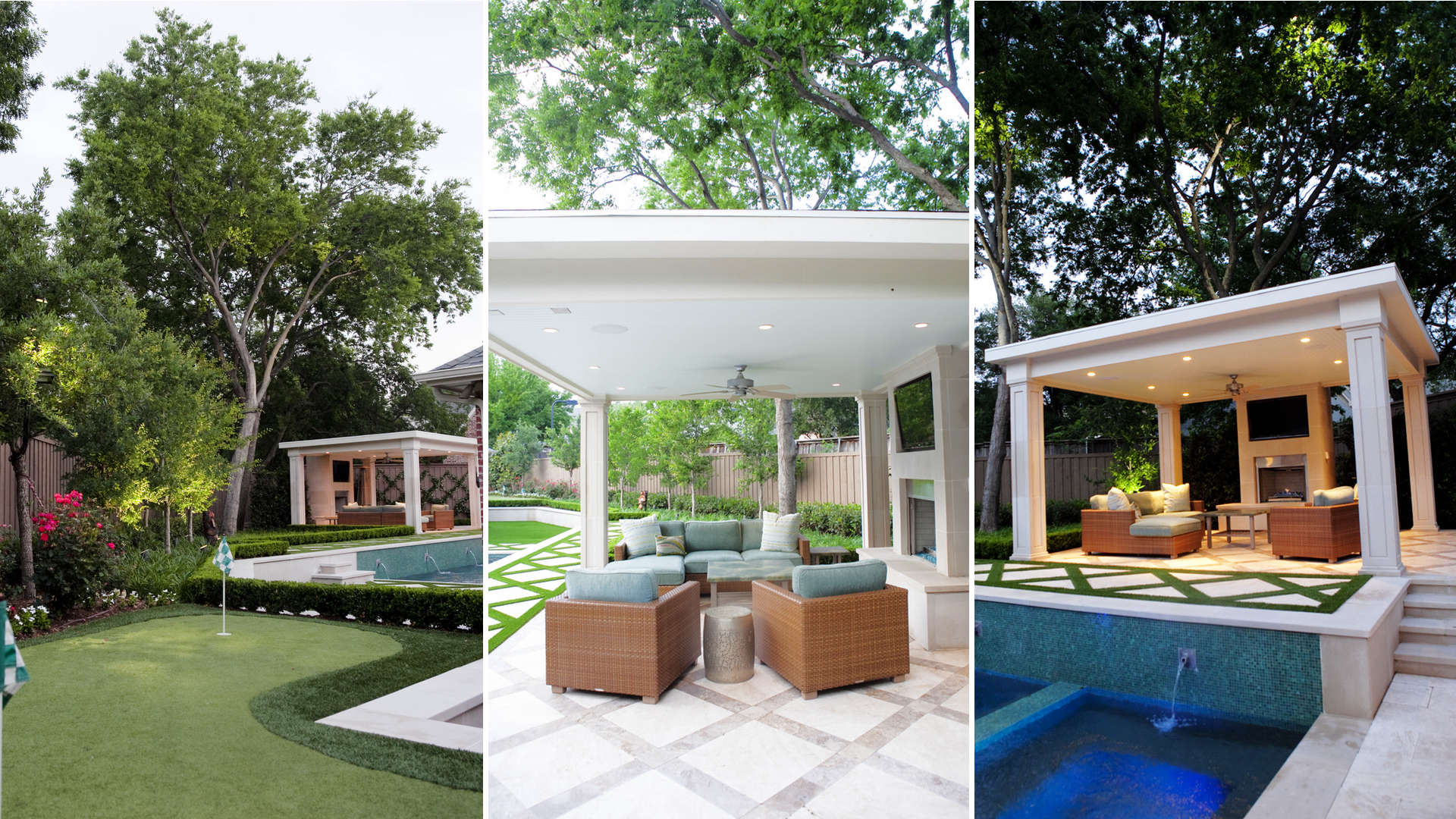 There are two patio covers that cover the main outdoor living areas of the backyard. One sits an top of the raised pool wall and includes a natural gas, limestone fireplace, integrated TV, and surround sound. The other is is adjacent to the pool and covers the outdoor kitchen and dining table. Both feature custom designed and fabricated cast-stone columns, flat-roof design, integrated lighting and outdoor ceiling fans.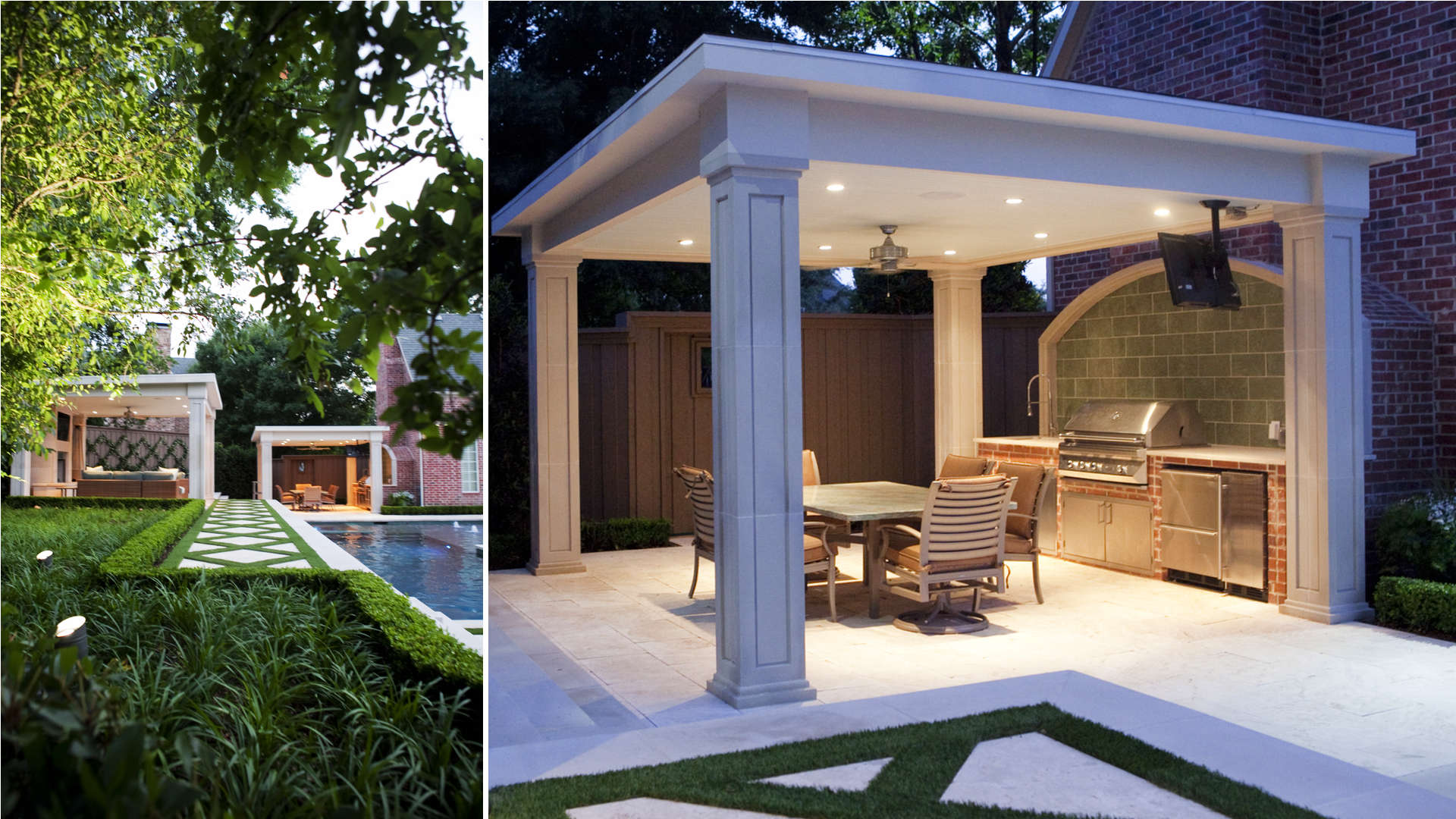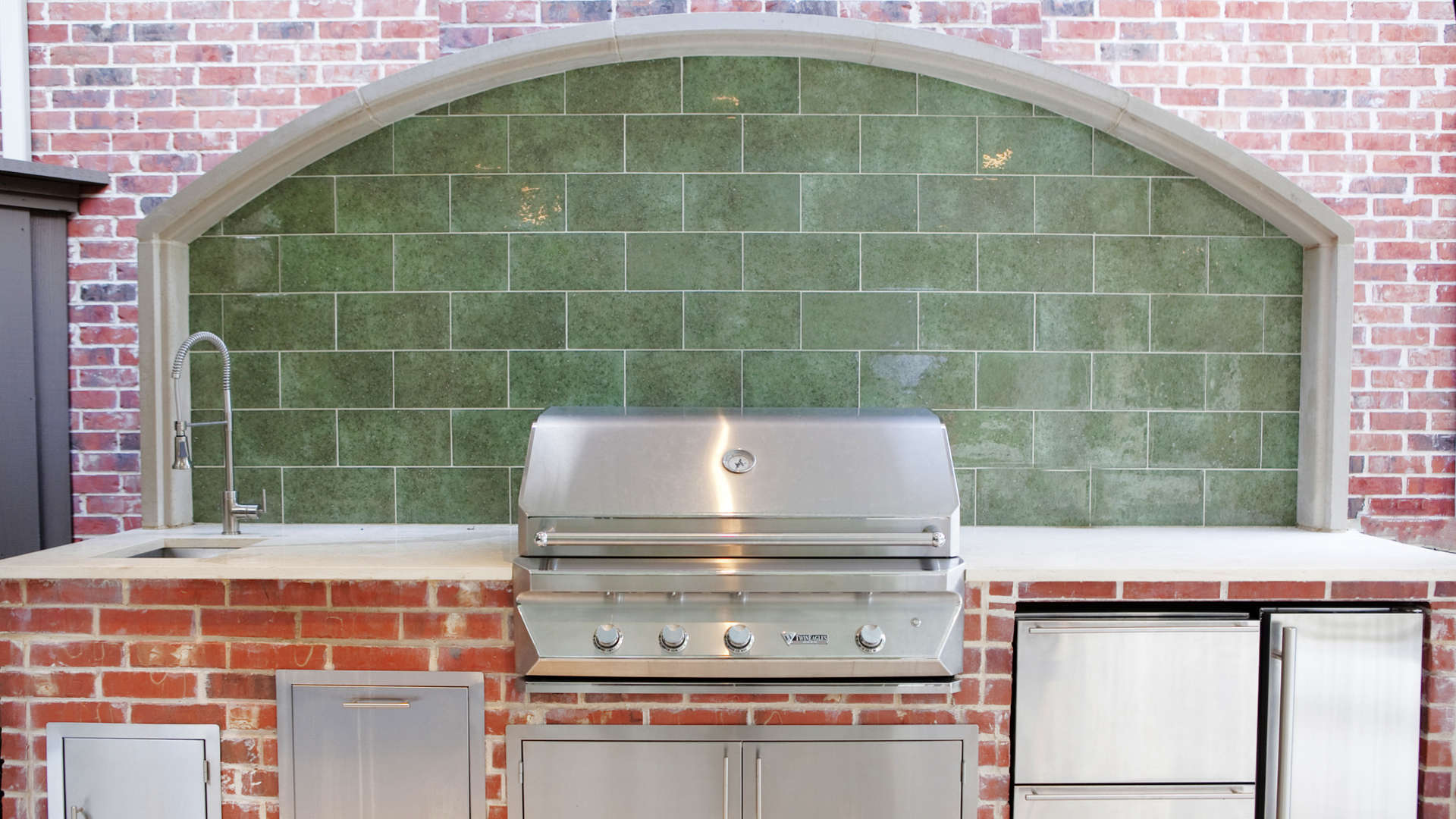 The outdoor kitchen utilizes and expands upon the existing fireplace firebox and chimney. The kitchen was designed with a custom tile backsplash, cast stone arched casing, a Lynx gas grill, Blanco stainless steel, deep sink, and Summit kitchen inserts.
The putting green encompasses the formerly most unused and unrecognized space on the property. This area set in the rear corner of the property atop a steep slope. By adding a retaining wall, multiple trees and hedges, we transformed this space into an intimate mulit-hole putting green. The green is equipped with lighting, and outdoor sports fan and surround sound, making it ideal for a mid-day or after dinner put-put match.
THERE'S MORE TO THE STORY...
See the inspiration , design thoughts, materials, furnishings, and products that went into making this amazing project!
Stay Inspired.
A great garden is a reflection of a cultured lifestyle influenced by personal experiences, travel, art, culture, and history. Let us keep you inspired to make the most of your garden and outdoor living lifestyle.