Top 4 Neighborhoods for Christmas Lights in DFW:
Tis' the season…
Hopefully you have all at least started your Christmas shopping and decorating by now and are well on your way to relaxing and enjoying the Christmas season! To help you make the most of your holiday experience, I have pooled together for you, my prediction of the top 4 neighborhoods for the best Christmas lights in DFW for 2014.
Interlochen – Arlington, Texas
December 17-25, 2014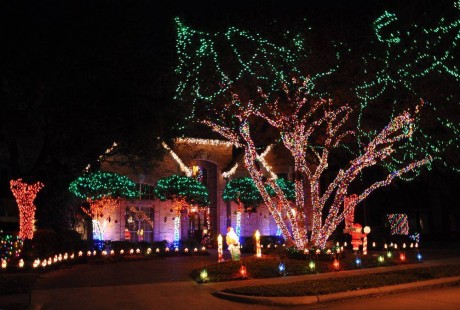 The Interlochen neighborhood is located in North Arlington between Westwood Drive and Randol Mill Road. This neighborhood features and organized drive-thru light tour complete with officers directing traffic. The entire experience including the line to get into the neighborhood will take you approximately 2.5 hours. Residents ask that you please turn off your lights upon entering the neighborhood for the best possible experience.
Click Here for more information.
Click Here for a downloadable map.
Deerfield – Plano, Texas
December 1 – 31, 2014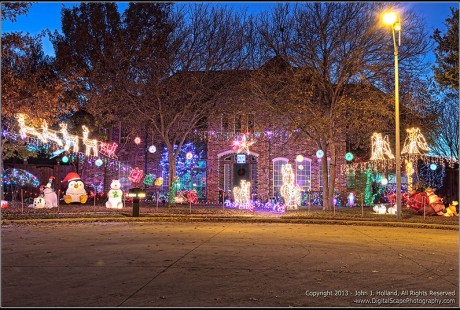 Deerfield is located in NW Plano between Preston Rd and Coit Rd. There are many different ways to experience the Deerfield neighborhood lights. You may choose to drive, park and walk or take a carriage / limousine. Pricing and contacts for Deerfield's preferred carriage and limousine service providers and be found on their homepage link below.
Also, NEW FOR 2014 – You can now vote for your favorite decorated homes! Just text the category you are voting for and the address to 469.200.4699. The contest categories fro 2014 are:
A – BEST OVERALL
B – MOST TRADITIONAL
C – CHILDREN'S FAVORITE
D – FUNNIEST
Click here for more information. 
Click here for a downloadable map.
 Highland Park – Dallas, Texas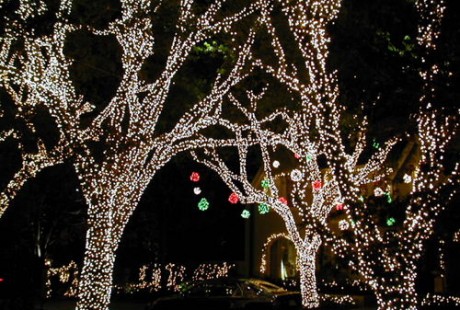 Highland Park is located in Dallas between Armstrong and Mockingbird extending from Preston Road to the DNT. There is no organized route for touring the Christmas lights for Highland Park. You may either drive through the town's streets in your own vehicle or call up one of the local limousine or horse carriage companies to explore your other available touring options.
Kessler Park – Dallas, Texas
Kessler Park is also a self-guided, self-paced light tour. Kessler Park located west of I-30 near the intersection of Colorado and Lausanne. Kessler Park is free to drive through or you may call up one of the local limousine or horse carriage companies to explore other touring options.
I would love to hear about your Christmas light tour experiences. Also feel free to share other neighborhoods or areas you love that didn't make the list.