You asked, we answered…
Q: What are some drought tolerant alternatives to a traditional lush green lawn? I read a blog earlier this week where the blogger gave tips for having a lush green lawn this summer. As I scrolled down to the comment section, the majority of commenters were seeking good suggestions for an alternative to a lush green lawn. Do you have any suggestions?
A: Good question! Our office is in Texas where drought is often an issue, so yes, Matthew Murrey Design is very familiar with the use of different materials and drought tolerant plantings, used to create a beautiful landscape. Here are some of our suggestions as alternatives to the typical water-hogging landscapes.
1. Synthetic turf.
Synthetic turf is very popular right now and is a great alternative to traditional sod. It will allow you to still get the "lush green" look without the need for watering, fertilizing or mowing. Just be sure you are choosing a high quality product! Also, be sure to check with your city and HOA if you are planning to use synthetic turf in your front yard, as not all cities and HOAs allow this.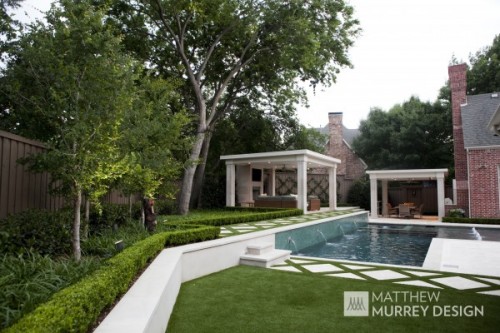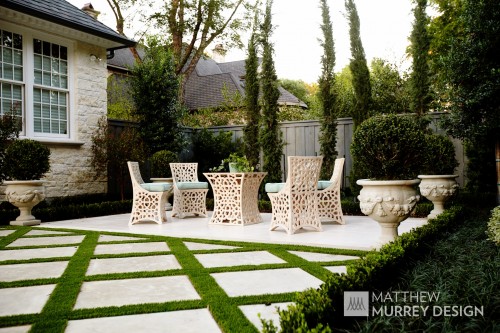 2. Go Native.
Using a native grass, such as buffalo grass, blue grama or red fescue, is a great way to cut down on watering and maintenance -depending on the look you are trying to achieve. Native grasses typically  require less water and fertilization than traditional turf grasses.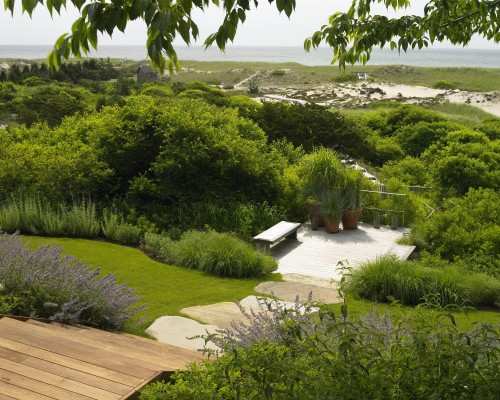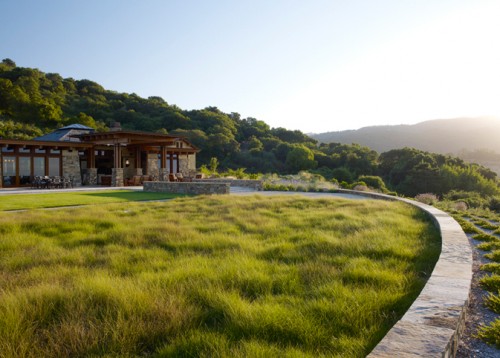 3. Ground Cover.
Opt for a drought tolerant ground cover in leu of sod. Switching from traditional sod to a drought tolerant ground cover will not only save water but requires less maintenance.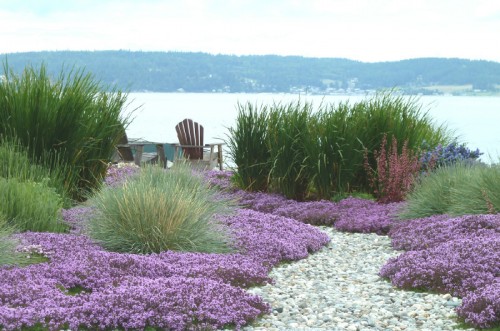 Some of our favorite drought tolerant ground covers are:
Sedum
Thyme
Hens & Chicks
Verbena
Partridge Feather
Ice Plant
Native grasses
Skull Cap
Blue Fescue
Dwarf Plumbago
3. Modify your irrigation system.
Contact your maintenance company and have them switch out sprinkler heads to MP Rotators for sod and install a drip system for vegetation. These types of irrigation use less water and create less mist, which means less water waste.
4. Create a rock garden.
Rock gardens are all the rage in dessert climates. Some people use different colored rocks to create an interesting pattern. Others use different size and shapes of rocks and add in a few plants to create visual interest.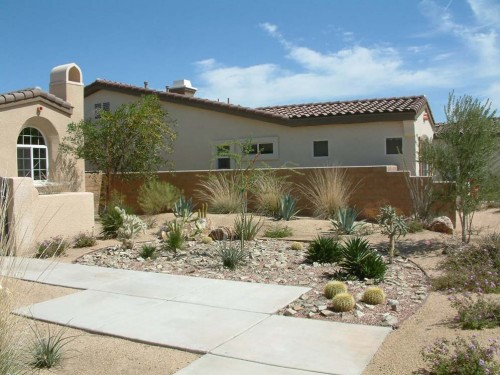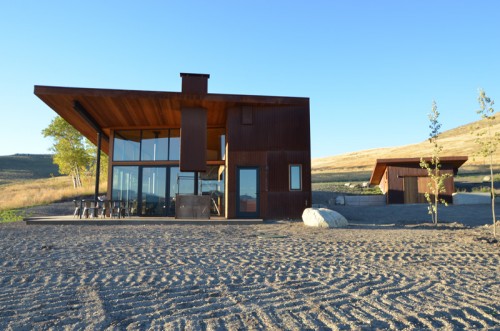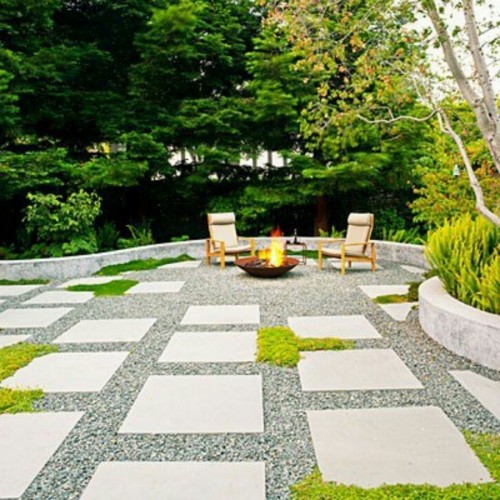 Did you find this article helpful? If so, please share with friends and family on social media! Thanks in advance!