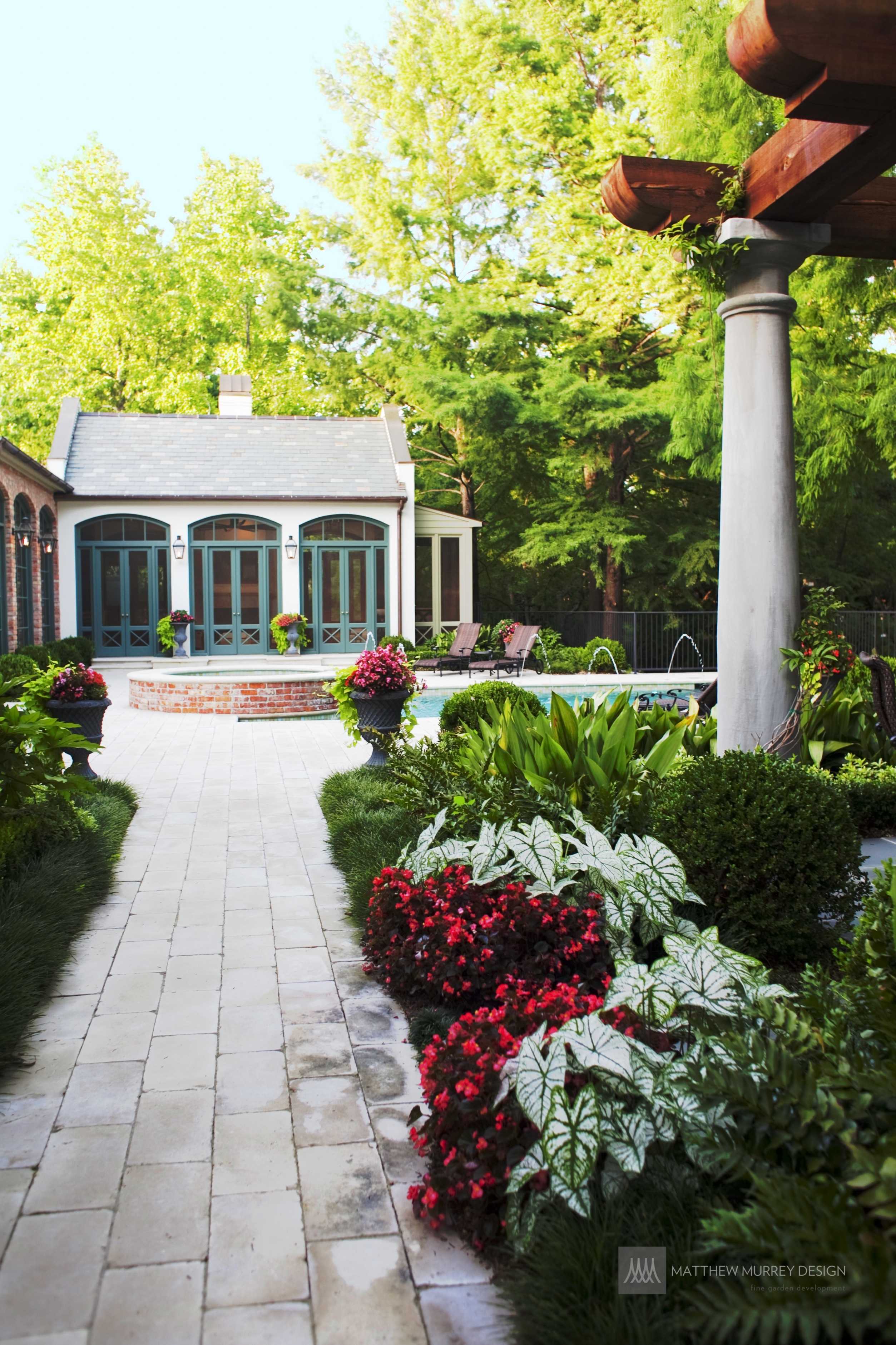 This project began as an effort for the client to enhance his living experience by adding a screened in porch and remodeling an existing, outdated swimming pool. In an effort to help educate the homeowner on the best layout and use of the space, the expertise of Matthew Murrey was sought out for the landscape design by the project architect, John Humphreys & Assoc. and contractor, Chad Brown Residential. It was important to all parties involved that the natural beauty of the setting be enhanced while keeping with the prominent architectural features of the house.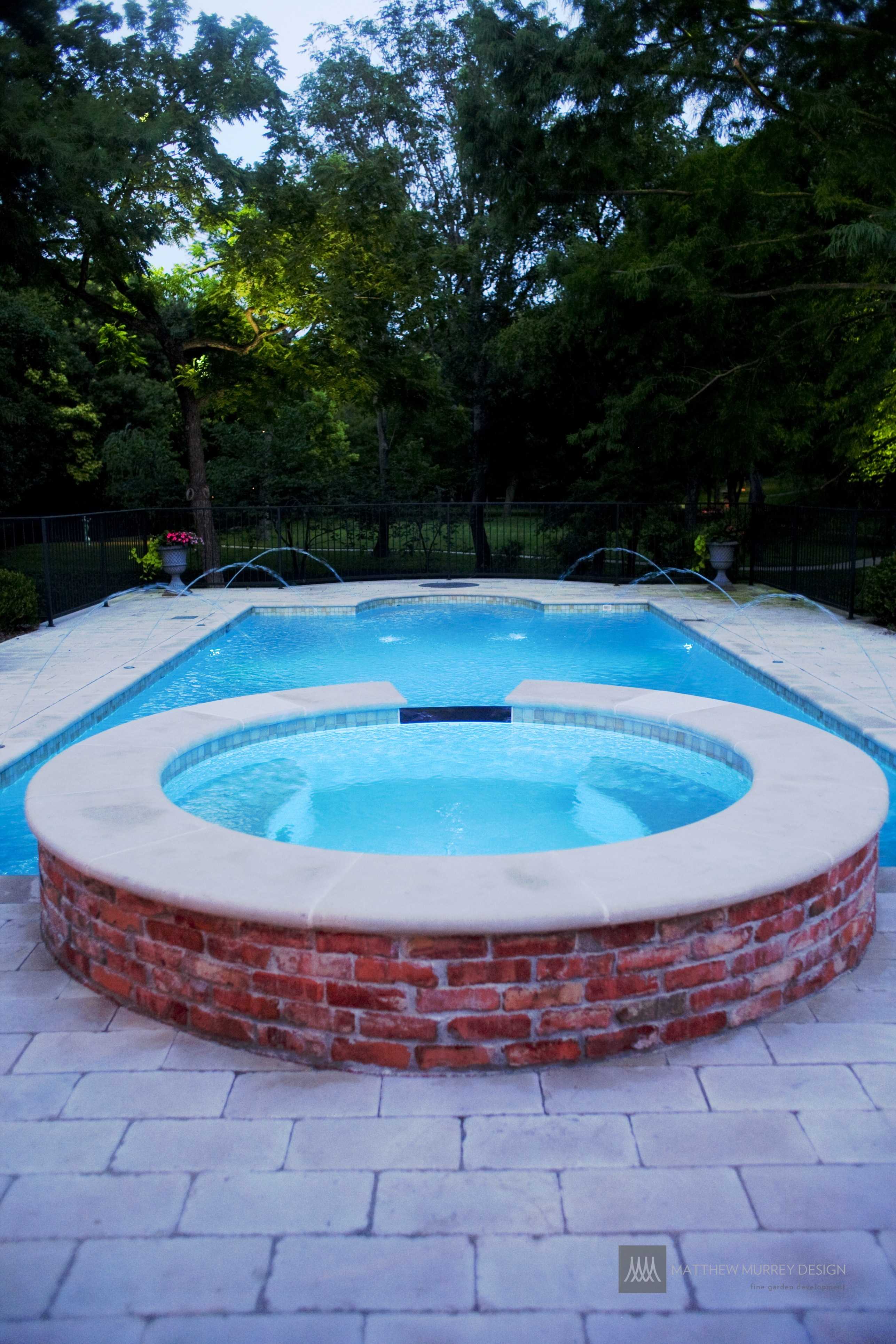 The design for the screened cabana, pool and landscape is modeled after the architectural styling of renowned Louisiana architect A. Hays Town. Town's architectural style is heavily influenced by Spanish and French architecture and he is known as one of the first architects to incorporate salvaged building materials into new construction. It was Matthew's intent to create a landscape with structures that would match the formality of the existing house without taking away the natural beauty of the surrounding creek setting.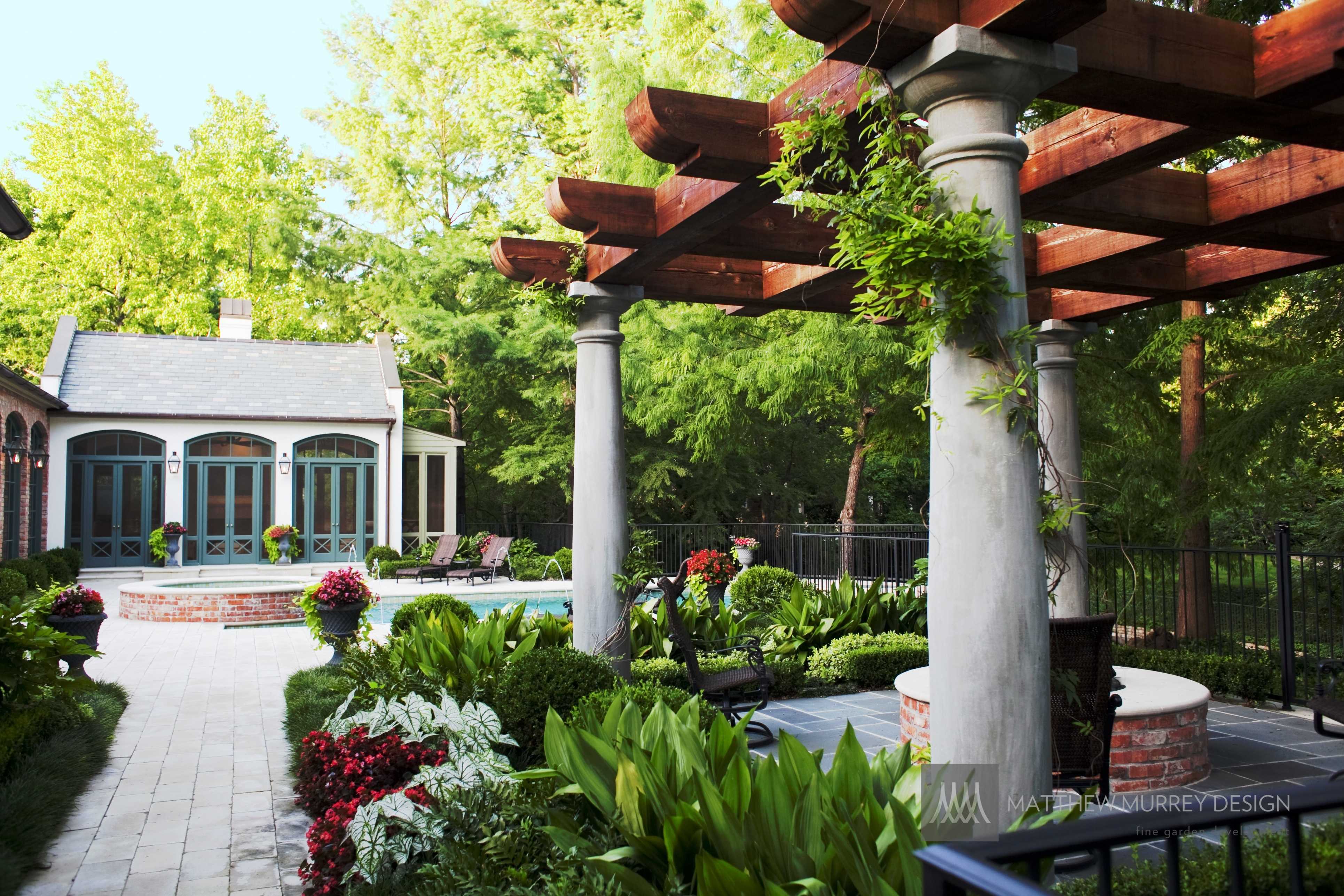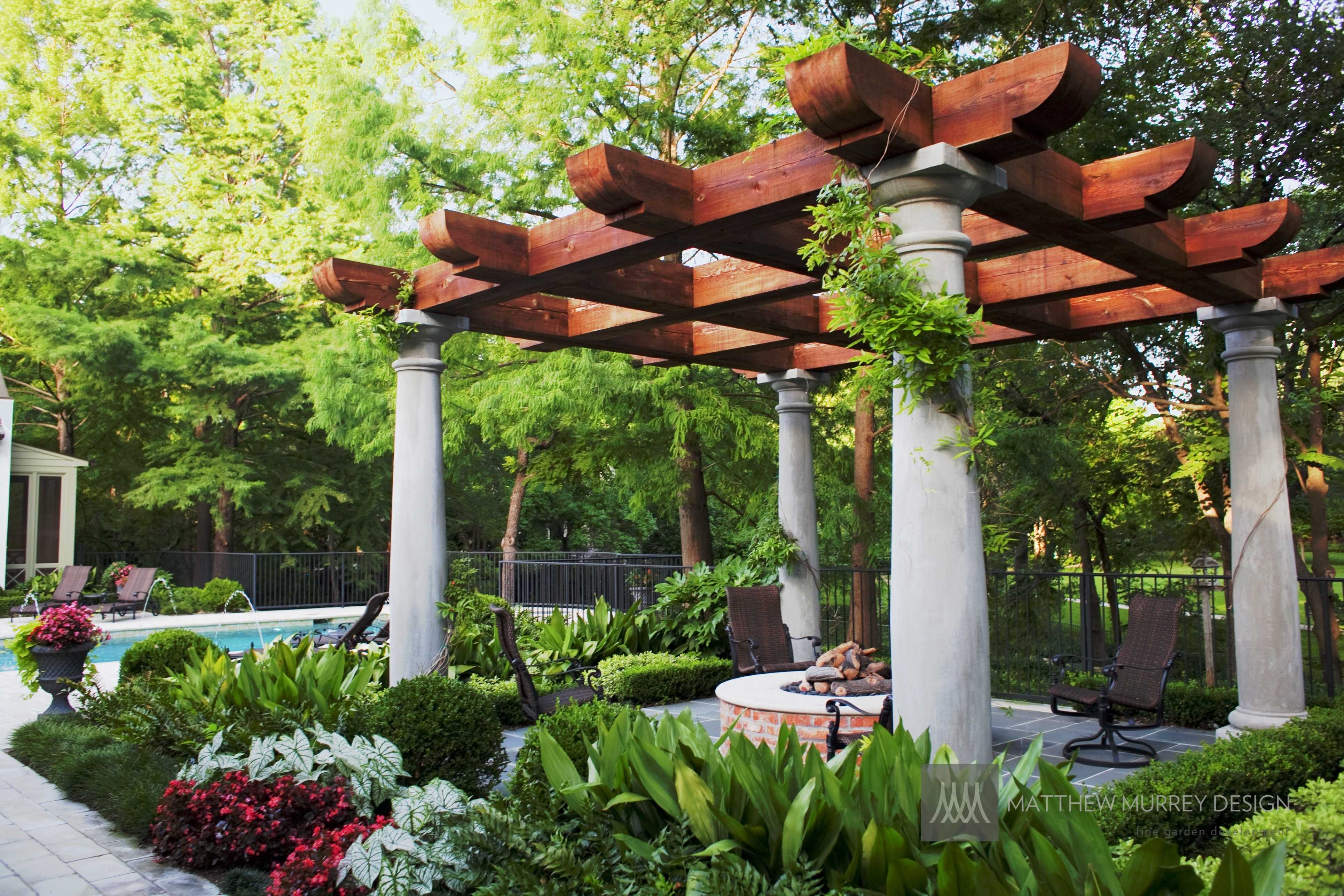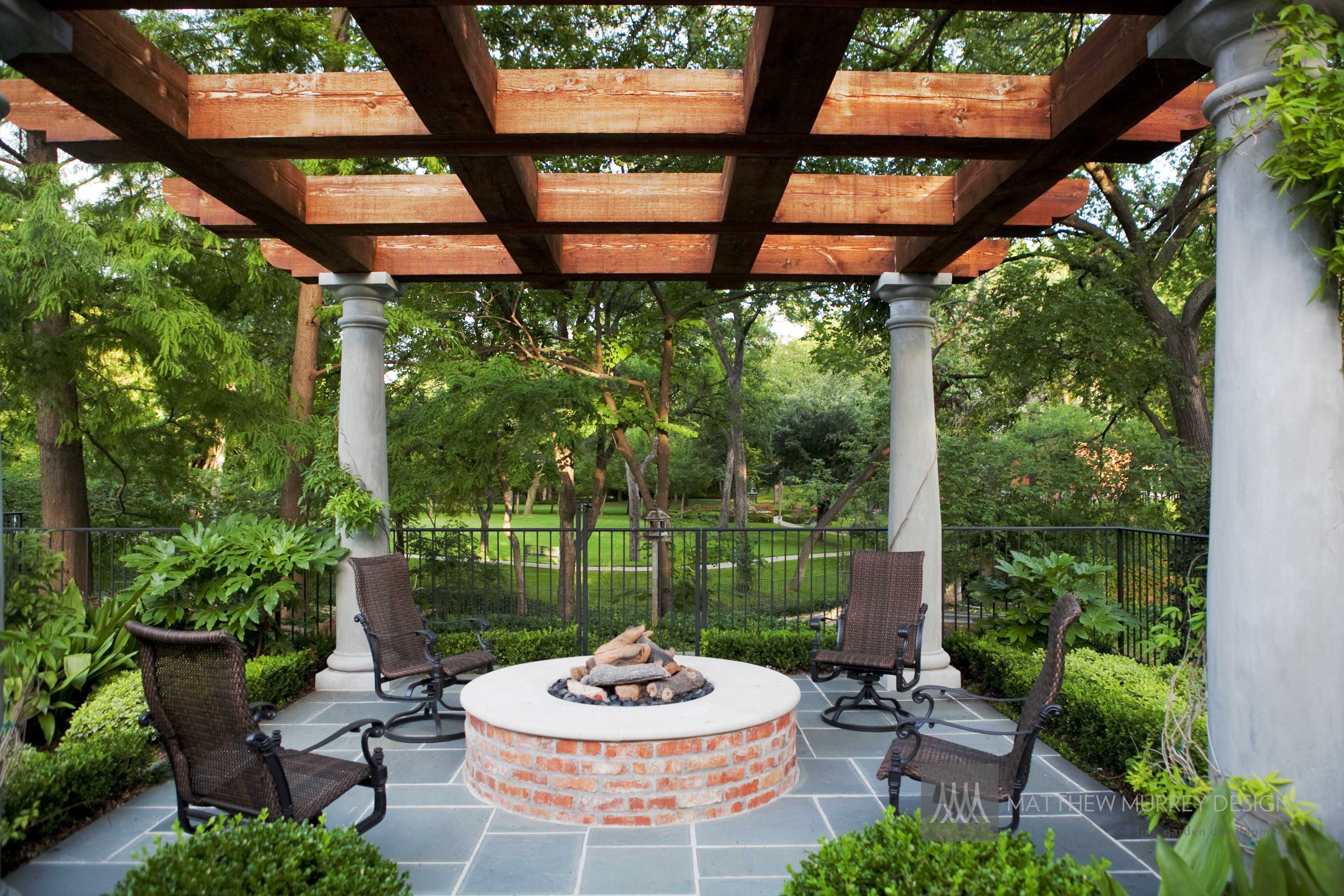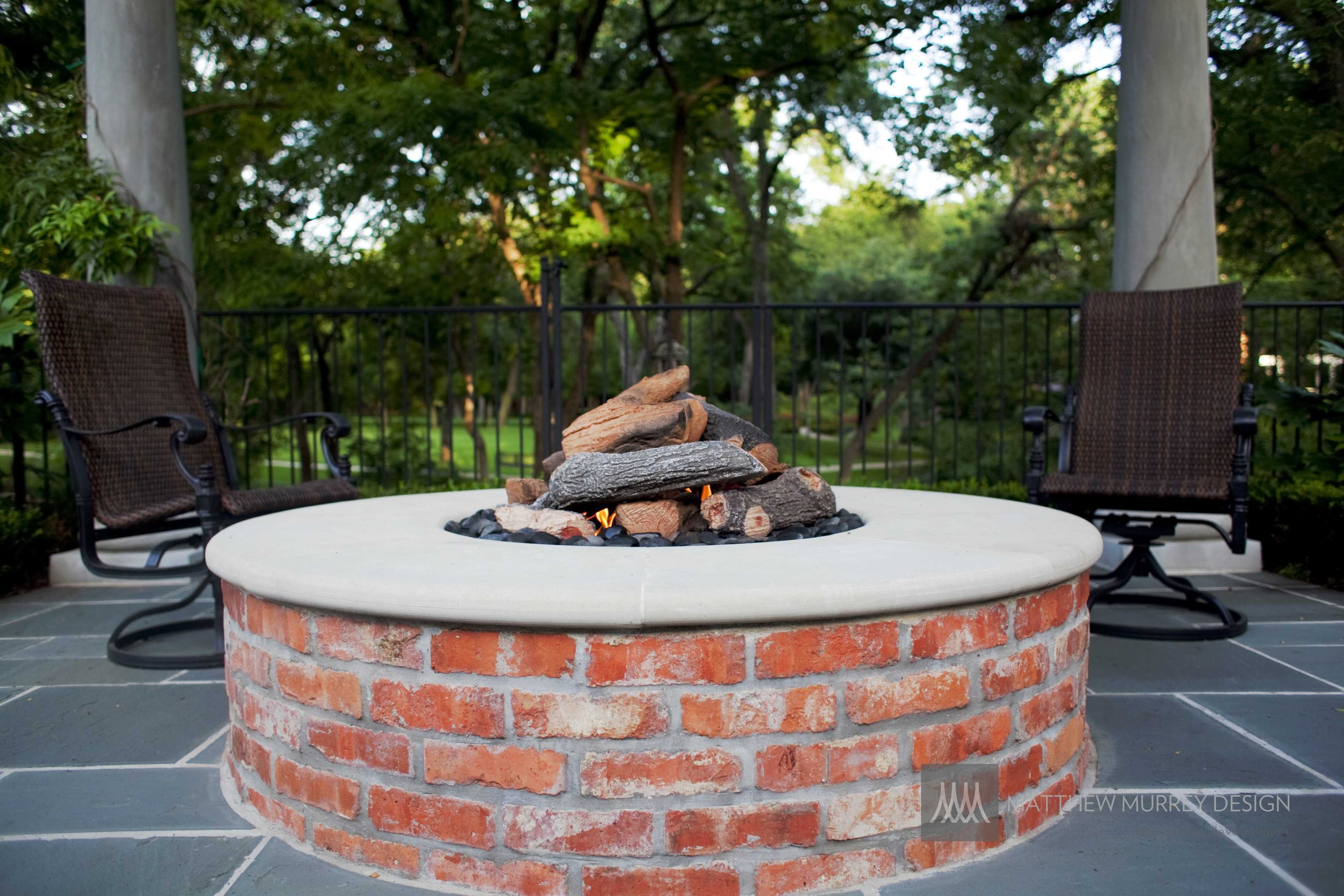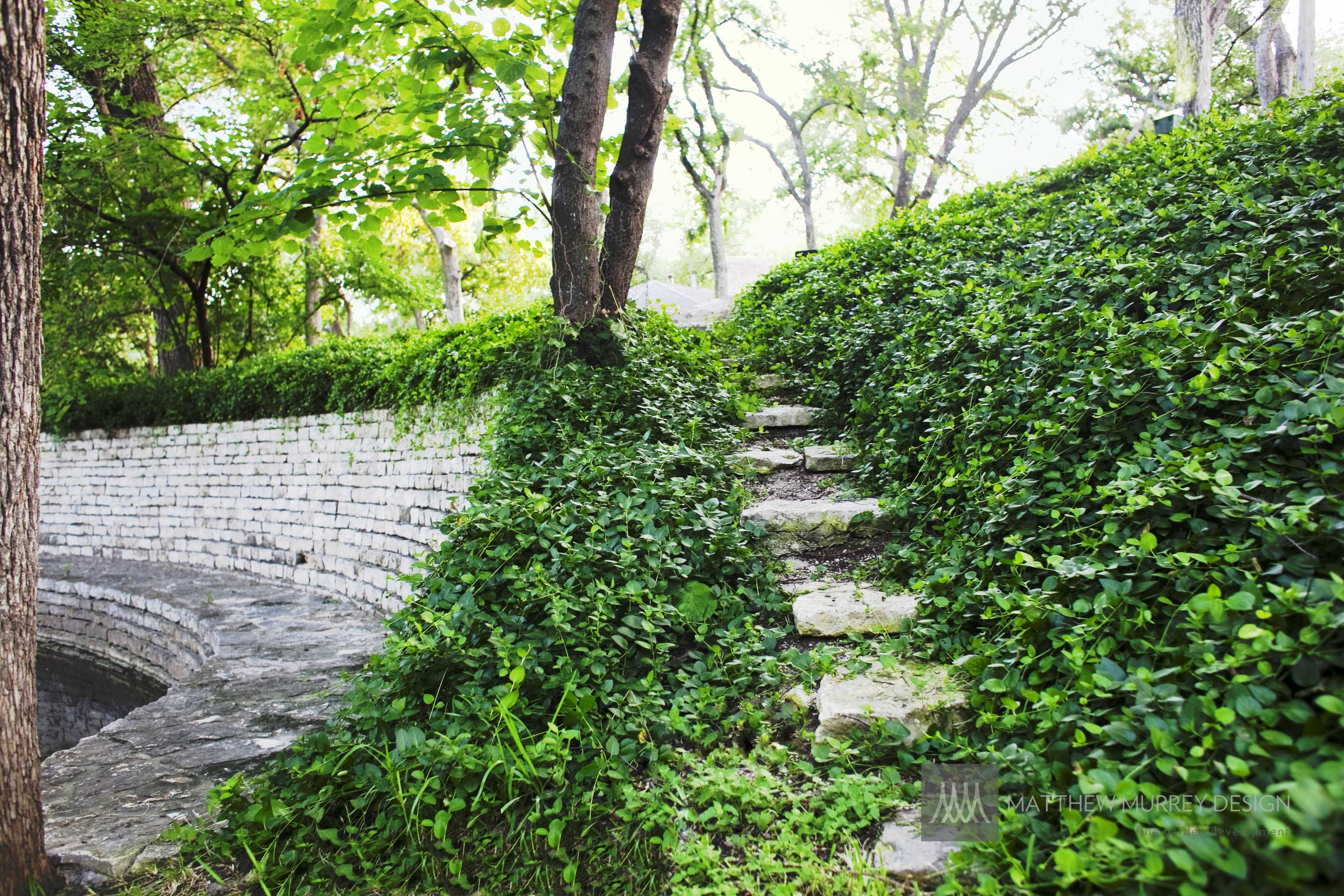 Lueders Limestone pavers, hand-distressed to create an aged and established ambiance, extend throughout the property. Pavers carry the guest from one carefully designed space to the next. The new, stucco cabana with copper screens extends from the northeast corner of the house and encloses part of the pool area. A reclaimed brick spa with copper spillway overflows into the attached pool. The spa is centered both on the main axis of the cabana and the house. A pergola with one of a kind, cast in place concrete columns and uniquely fashioned, lap-joined, oversized beams provide intimacy to an open-aired fire pit-constructed from reclaimed brick. The pergola draws you outside, creating the perfect retreat for relaxation with family and friends. Lush plantings of boxwood, holly fern, aspidistra, pittosporum, aralia, and azalea balance the formality of the house with the natural creek setting.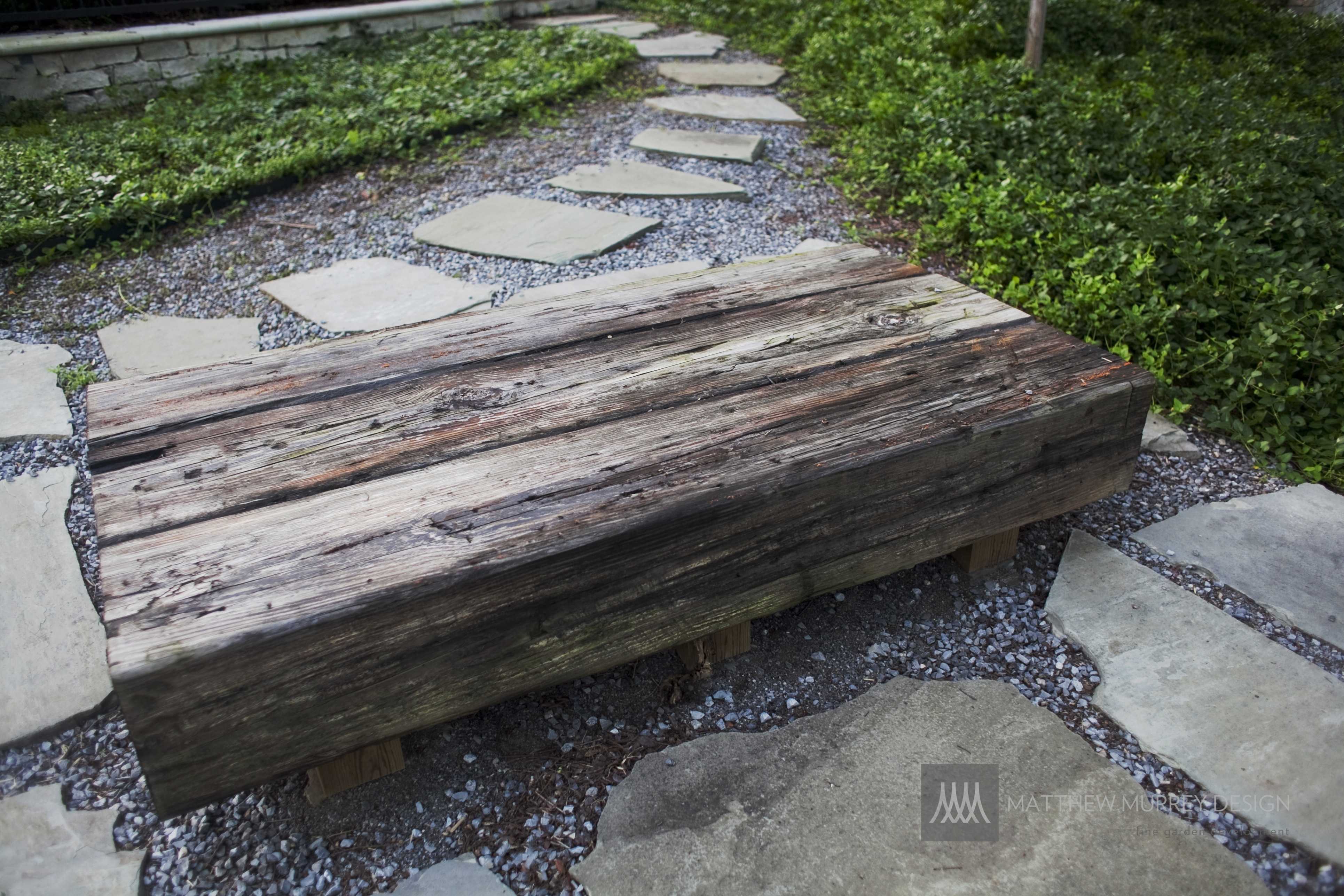 As part of Matthew Murrey Design's awareness to being environmentally responsible, the following materials and sustainable practices were used:
Reclaimed bricks from the house were used for the fire feature, spa and mailbox.
Beams from the old ceiling of the house were reused as custom benches.
Pavers were procured from a local quarry.
Drip irrigation was installed in all of the landscape beds to minimize water waste and run off.
Like what you see? Share it on Social Media!