As we welcome the New Year, it's a good time to take stock of what matters when it comes to designing your landscapes. Landscape design trends may come and go, but good trends have a way of weaving themselves into the fabric of how we design and live in our homes and gardens. We wanted to give you a little behind-the-scenes peek at trends we're seeing play out in our own work as designers, as well as other work we're observing across the country.
Landscape Design Trends
Small is Big
There's a common misconception that to have a beautiful, and functional, landscape and outdoor living space it must be large. To the contrary, some of the most impactful landscape designs of late are those that make most of a small space. Urban living doesn't always afford us a lot of space to stretch our design legs; but that doesn't mean a small space can't be both beautiful and highly functional.
Making the most of a small space requires skillful design and a keen understanding of how its owner will use it. Small spaces require us to develop a relationship with our customer that allows us to really understand their needs, desires, and aesthetics. When every square-inch counts, we won't waste a single one– either visually, or functionally.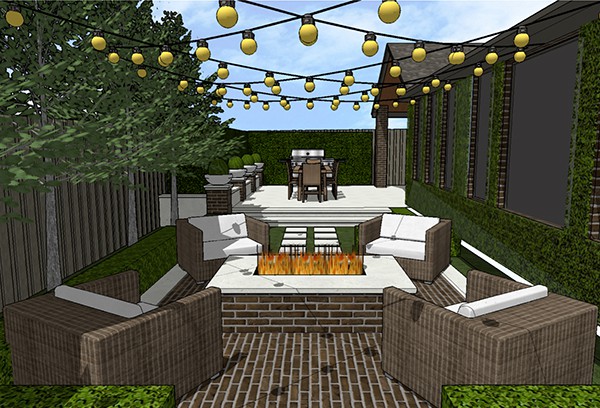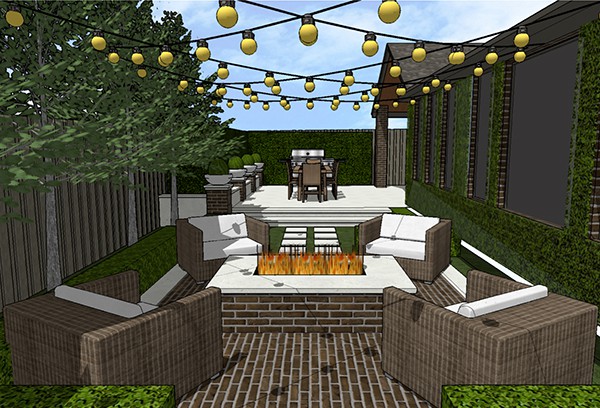 Outdoor Living & Eating
Whether you have a small or large space, your landscape needs to be designed around the way you live. Outdoor living landscapes are still on-trend for 2018, and the ways in which you're living in them are expanding. Your outdoor space can compliment your home as an extended living area for relaxing and entertaining. Outdoor kitchens are still gaining popularity, as alfresco dining becomes more appealing. Custom garden furniture can be designed to meet your living needs and taste. When you have a beautiful landscape, why wouldn't you want to eat and relax outdoors?!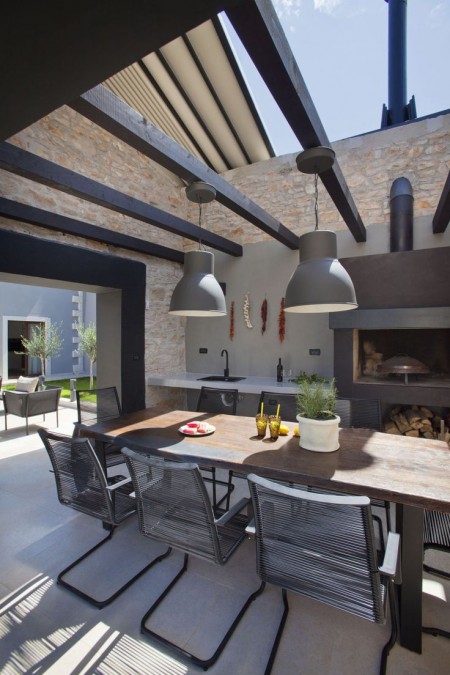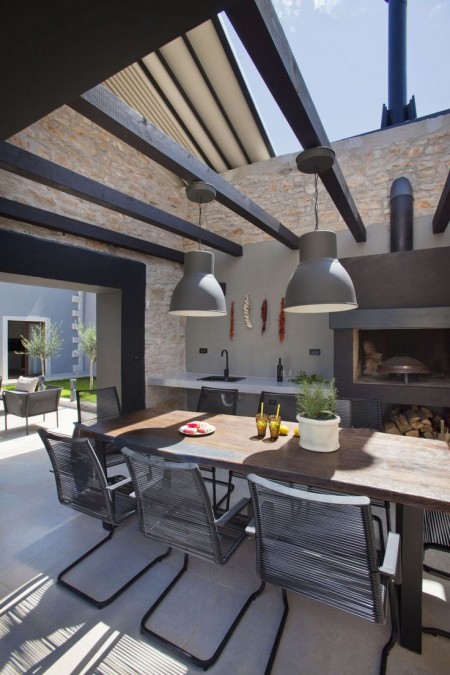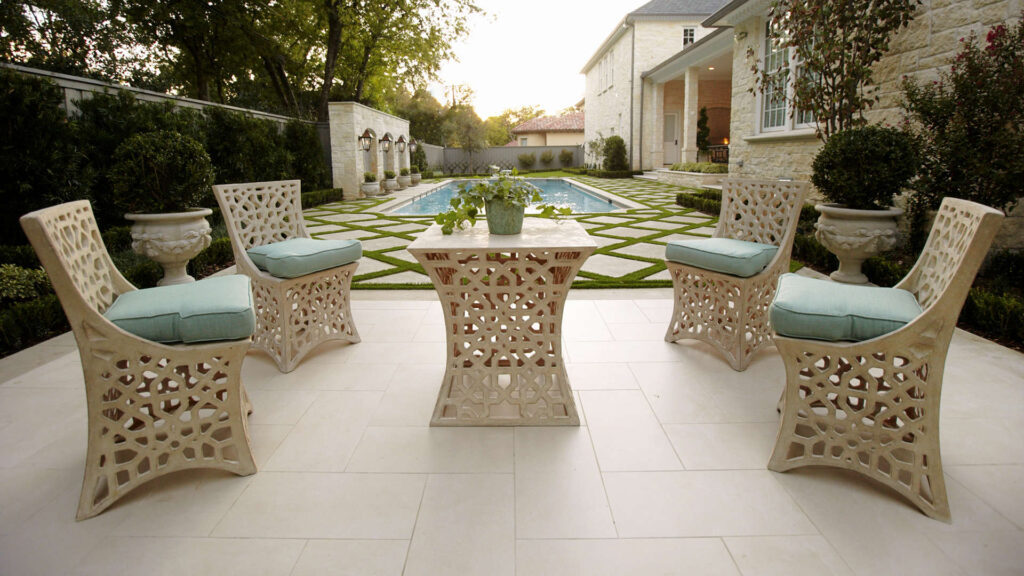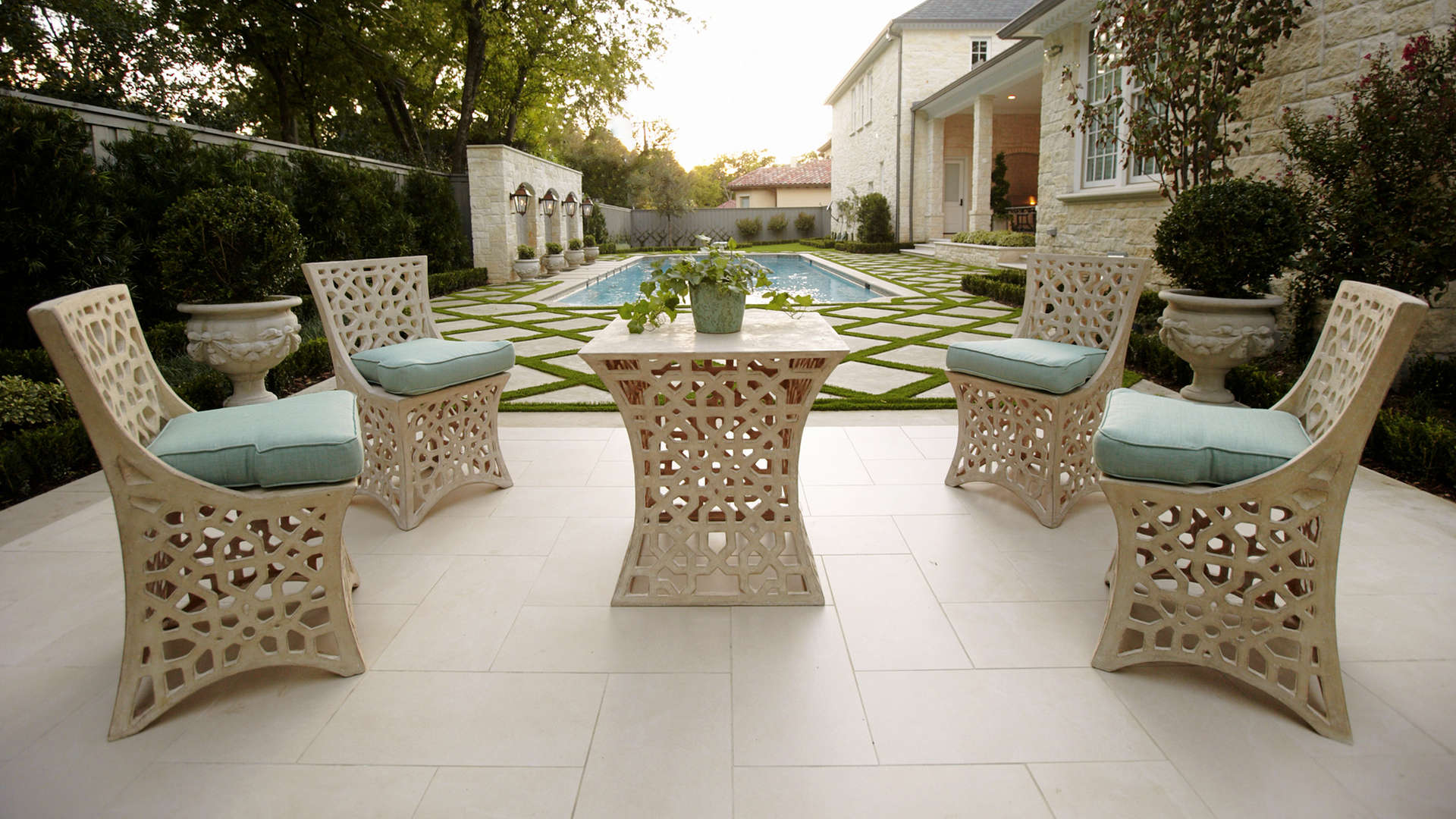 Design & Plants with Purpose
Creating a purposeful landscape design seems par for the course…but purpose can mean many things when we're talking about the outdoors. When it comes to functionality, we always want to make sure that the hardscape elements, such as stonework, patios, decks, and outdoor kitchens spaces serve their purpose – and work with how you and your family need to use them. Love to read outdoors? We can design a space just for you. Want a flower cutting garden incorporated into your formal landscape? You got it.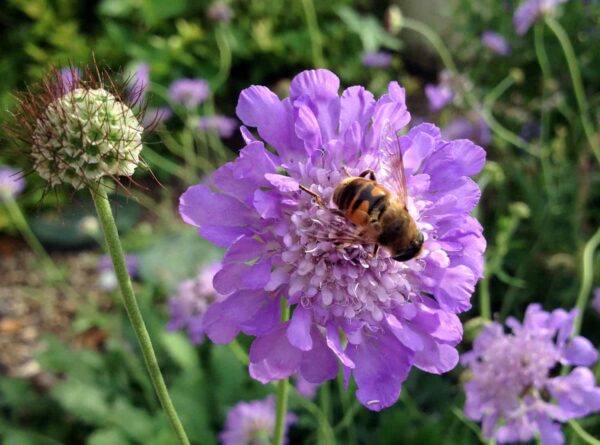 But can we take the concept of purpose beyond functionality? Beautifully designed landscapes can be purposeful both for you and local wildlife and the environment. Choosing sustainable hardscape materials, using water-wise irrigation technology, and choosing wildlife and pollinator friendly plants can elevate both the beauty and the functionality of your landscape. Texas native and adapted plants tend to use less water and weather our temperature extremes with less maintenance. They also provide habitat and food sources for local wildlife and insects.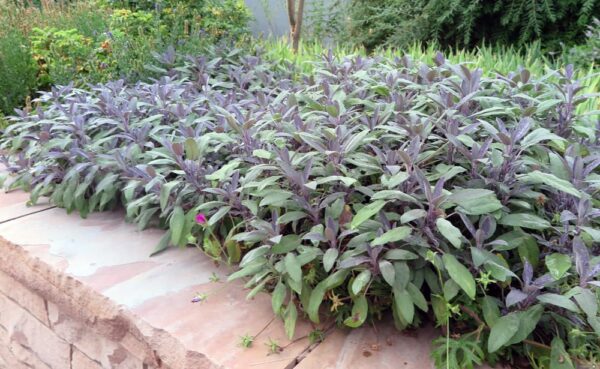 Look for more herbs to be used as groundcovers, mosquito repellent plants, and edible food plants used as ornamentals in modern landscape design.
Less is More
When it comes to color trends in the landscape for 2018, subtlety seems to rule. We're seeing an emergence of simplified color schemes as well as monochromatic palettes. We like to call this look "understated elegance". Eucalyptus looks to be a big color for the upcoming year, complemented by silver and grey tones. This natural and soothing combination can be used to create serene spaces, both indoors and outdoors. These color trends apply to hardscape materials, fixtures, water features, furniture, and fabrics; even plants. Pantone has a bit more vibrant take with their color of the year, Ultra Violet, which you can read more about here.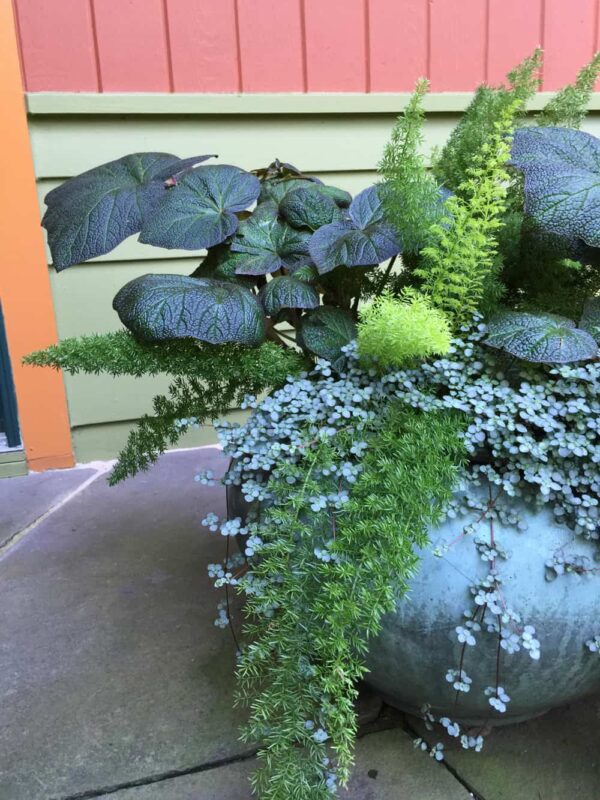 Silver Foliage
In line with overall color trends for 2018, plants with silver foliage are having a big year. New varieties of Senecio (think of classic Dusty Miller), such as 'Angel Wings' and 'Crushed Velvet' are new plant releases for 2018 that will impress both in the landscape in containers. Their intense, and soft, white/silver foliage is a stunning standout in the garden and makes for the perfect complement to simple and monochromatic color schemes.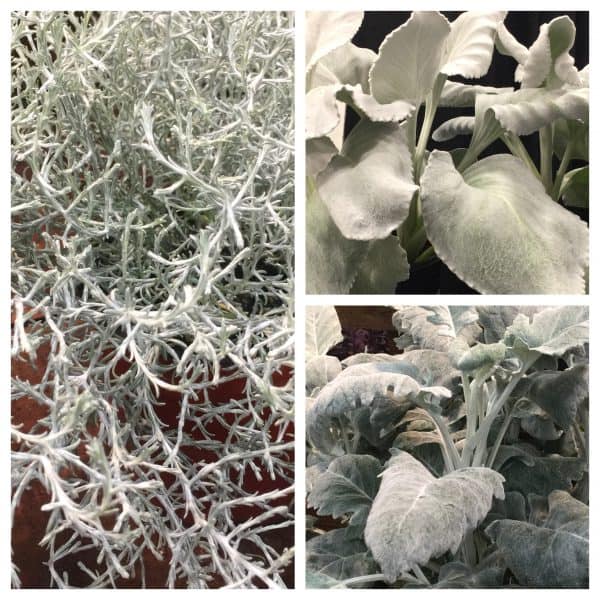 Another benefit of silver foliage plants? They tend to be water-wise and heat-tolerant plants. All that fuzzy growth on the foliage helps plants retain more moisture.
As the year progresses, we'll dig deeper into these landscape design trends and update you on new ideas as we see them manifest in our work. By the way, January is an excellent time to start thinking about designing a new landscape, or refreshing an existing one.