Here at Matthew Murrey Design, almost every garden and landscape design incorporates some type of water feature. Water is great because it not only provides sound and is soothing to the mind and body, but it is also visually appealing. Here are some of our favorite ways to incorporate water features into your garden and landscape design.
Extend  Your Space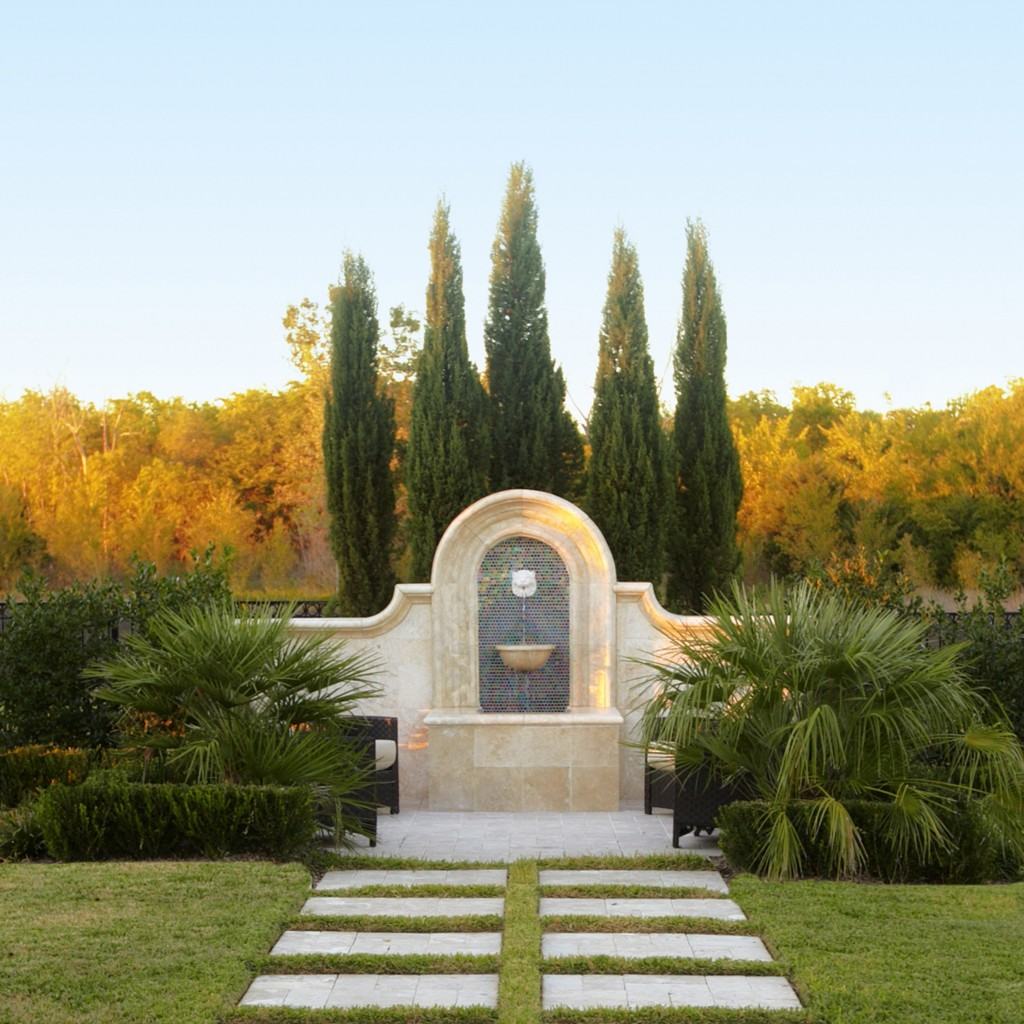 Large properties and irregularly shaped lots can leave you with lots of space that is not well used or appreciated. A fountain placed at the outer edges, like the one pictured above, gives a destination for you to experience. It creates use and function to an otherwise useless area. Not only does it draw one physically out, but it can help extend the eye and make a space feel much larger. A feature like this also creates a great opportunity to use unique and impactful plantings. This space really captures the Italian qualities of this space by using the Mediterranean Palms and Italian Cypress combined with hand-carved Italian Limestone.
Plan for Multi-Function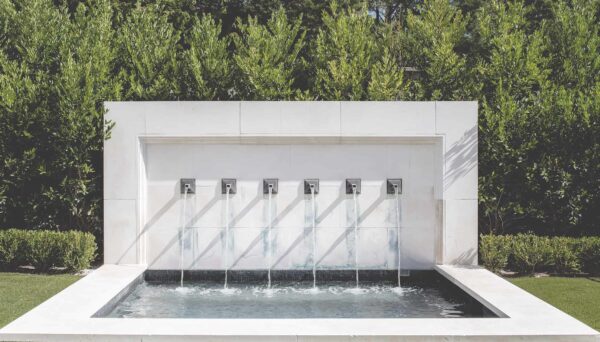 Many times a water feature can serve more than one purpose. This water feature does just that! From inside the home and while sitting on the porch one can appreciate the architectural quality of this piece and experience the cooling and relaxation that the sound of water provides. The pool at the front of the fountain is more than just an area to hold water. This system is heated and includes built-in benches and therapy jets. So after a long day at work, you can experience the healing quality of water as well.
Enhance a View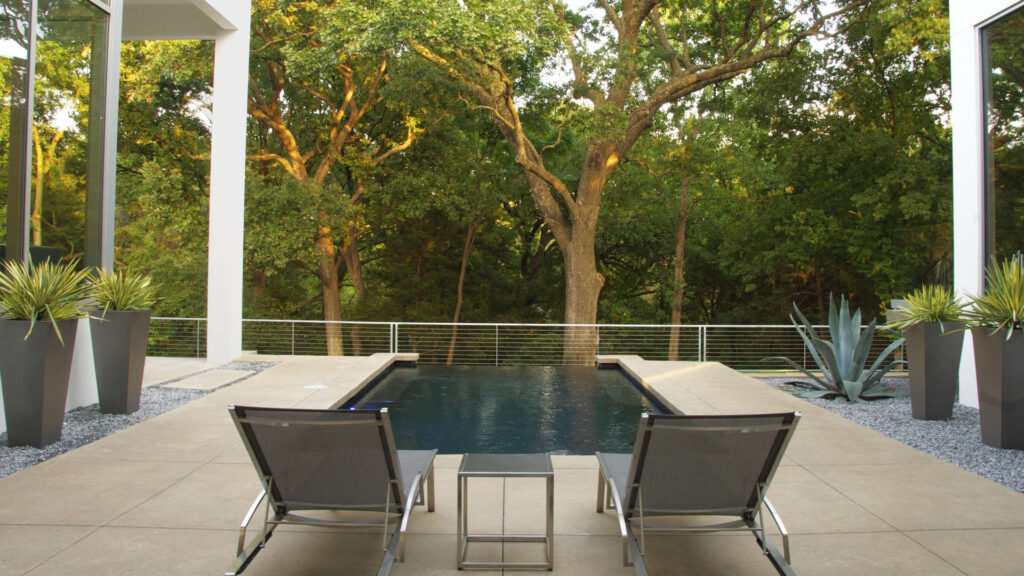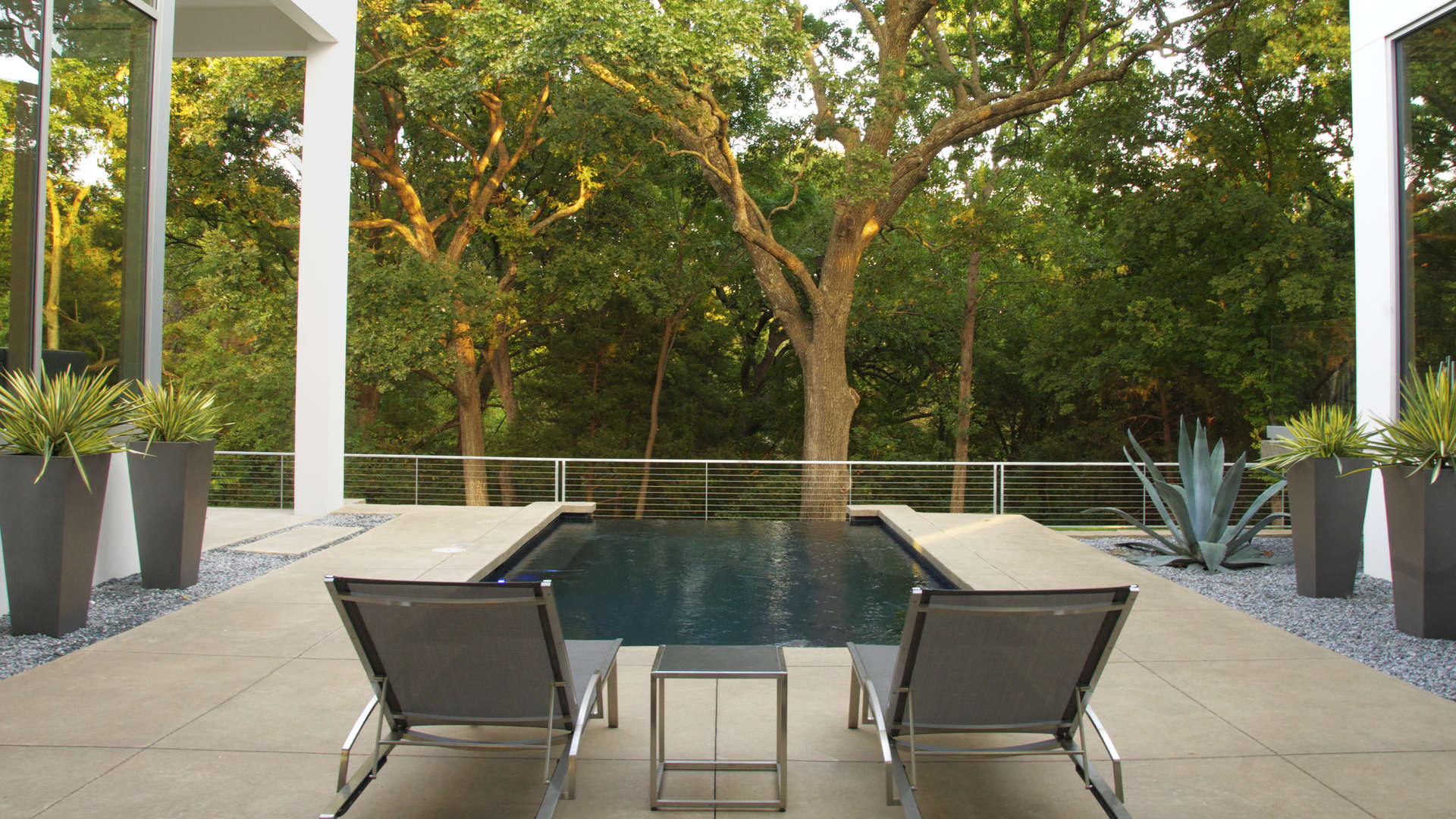 When it comes to water, we love to find creative ways to blend both its aesthetic beauty with functional use. A great example is this overflow feature we designed into the pool above. This zero-edge water feature guides the eye from indoors out and enhances this dramatic view. There is no reason why a water feature cannot be great for the family while also visually appealing and enhancing for the property.
Add Visual Impact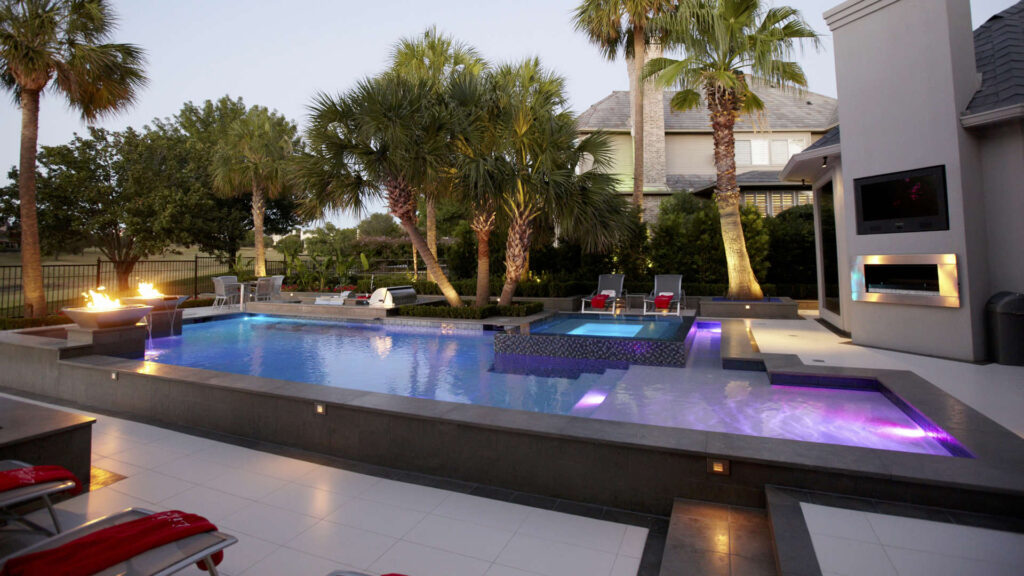 Water features, even pools, can serve as features that provide a high visual impact to a space by using unique materials, features, and lighting to bring them to life. This pool combines high-contrast paving and finishes with color-changing LED lighting, water-features, and remote-controlled fire features. No matter day or night, this water feature is truly meant to be seen.