Have you ever asked yourself what the difference is between modern and contemporary?
Modern vs. Contemporary Architecture
Modern Architecture: True modern architecture is a revolutionary style from the early to mid 20th century that broke away from the traditional architecture that was popular of that time. Modern architecture introduced the use of more simple materials such as steel, glass, concrete and whitewashed stucco and removal of unnecessary details. Modern architecture is simplistic and typically characterized by having a white washed exterior with large windows and an open floor plan. Modern architecture has a major emphasis on "Form Follows Function" and is timeless. Fifty years from now, modern architecture will still be exactly what it was and is.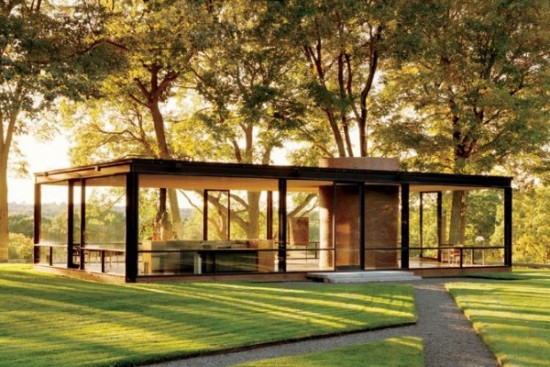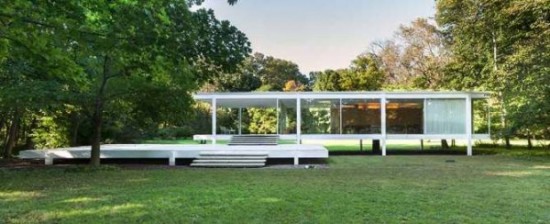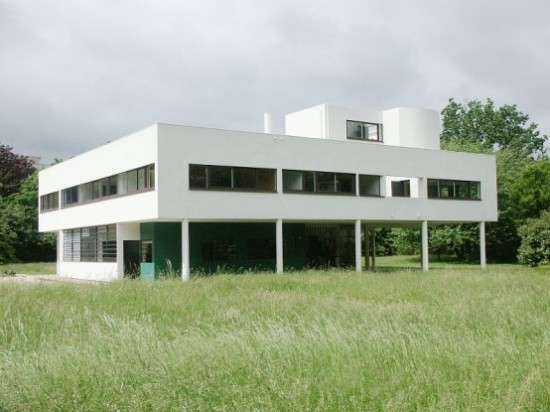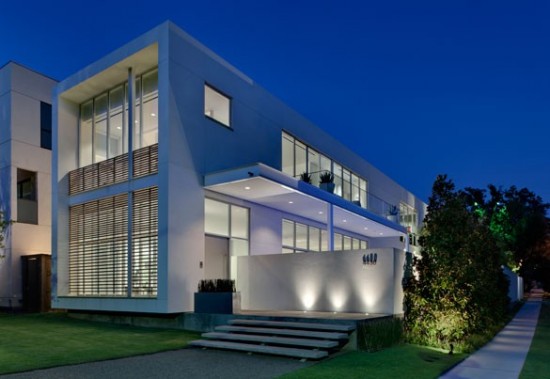 Contemporary Architecture: Contemporary simply means of current time, thus contemporary architecture is today's (or tomorrow's) expression of the current style, whatever that style is/was. Contemporary architecture is innovative and forward-thinking with no strict rules or unifying features. The use of materials in contemporary architecture varies greatly depending on what is new and popular. What was contemporary 10 years ago, might not be considered contemporary today and what is contemporary today might not be contemporary 10 years from now. Current contemporary themes (commonly mistaken for modern architecture) include sustainable design, natural materials and eco-friendly or green design. It is important to note that modern can be contemporary, but contemporary is not always modern.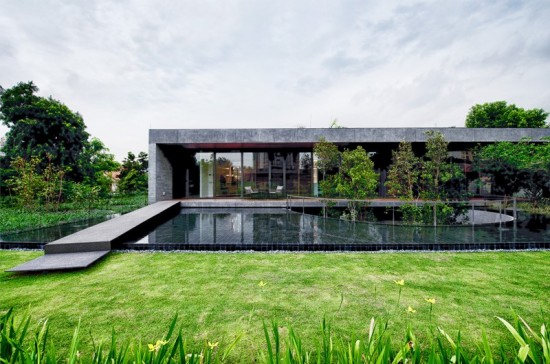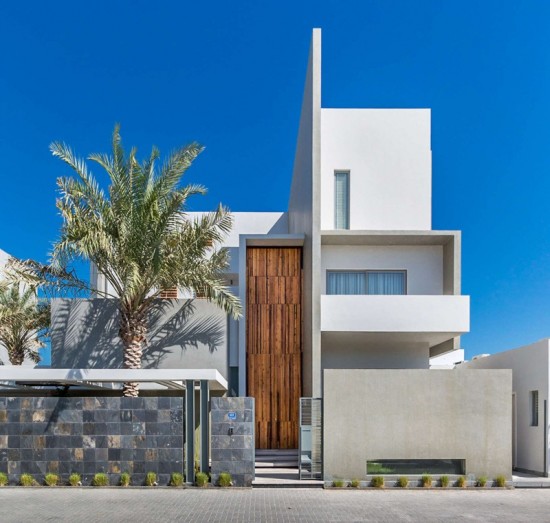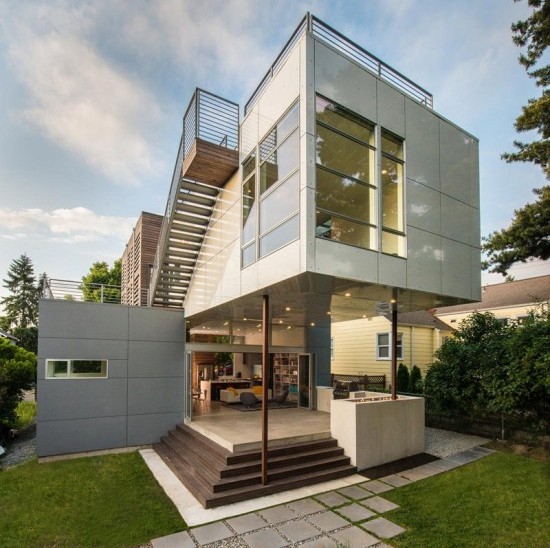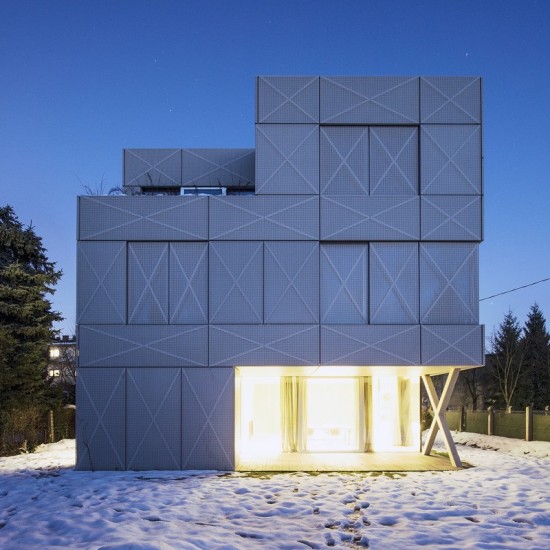 Modern vs. Contemporary Landscape
Now that we have established the difference between modern and contemporary architecture, let's discuss modern and contemporary in terms of landscape. While it can be difficult to tell these two styles apart when it comes to architecture, it can be even more difficult sometimes to tell the difference in landscape. This is because a modern landscape can be done on a modern, contemporary or traditional house depending on the aesthetic goal of the designer, same as, a contemporary landscape can be used on a contemporary, modern or traditional house.
Additionally, let me go ahead and set the record for saying that a plant by itself (typically) does not belong to any particular landscape style. Most plants can be used in a variety of different settings to portray different styles. When it comes to landscape, style is defined more by the shape of the garden, the use and type of hardscape materials and the arrangement of plants, rather than the species of plants.
Modern Landscape: Modern landscape can be defined as clean-lined, hard-edged, and minimalistic. Modern landscape usually tends to have concrete and/or metal incorporated into the design and hold true to the cliché that less is more. Keep it simple – a monochromatic or pale color pallet and only one to three different types of plants organized into straight lined segments works best. The most common plants used in modern landscape due to their simplistic and sculptual qualities are – boxwoods, bamboo, ferns and mountain laurels. Regardless of the plant species, be sure to select simple plants with a distinct form.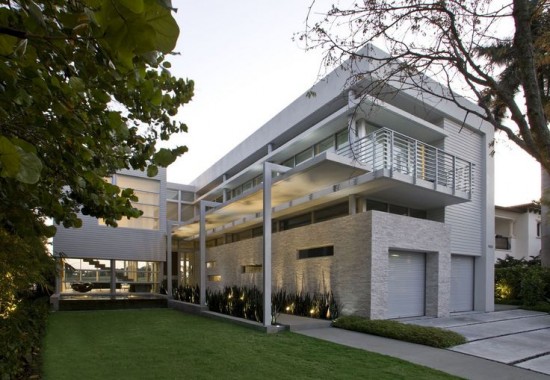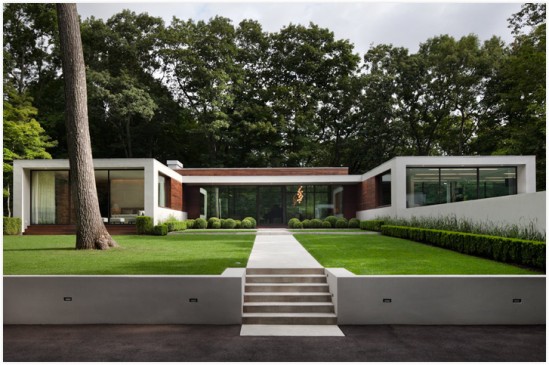 Contemporary Landscape: Contemporary Landscape tends to be a more natural and softer landscape in comparison to modern landscape. Contemporary landscape aims to work with what is already in place and enhancing that by adding plants, changing shapes, etc. In contemporary landscape, curves are welcomed but should be tamed, wooden accents are often present, and bright flowers are welcome though they should be contained by borders and strategically placed. Again, less is more.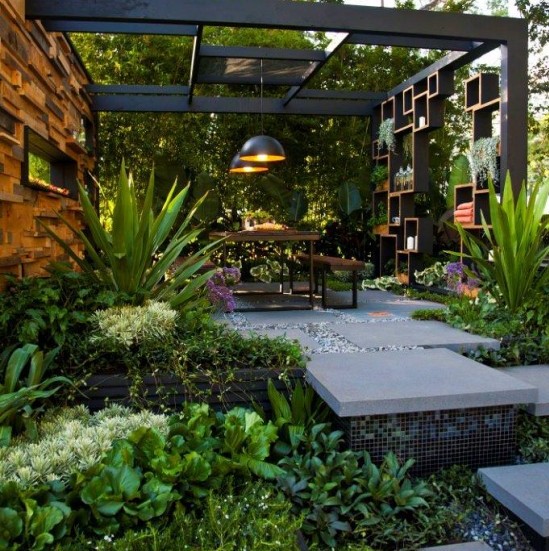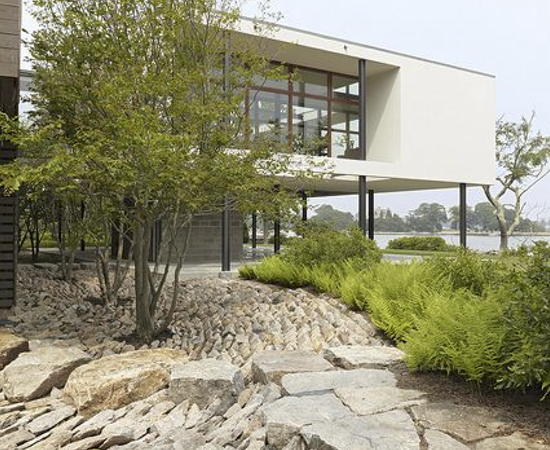 Below are a few photos of different awesome modern and contemporary landscapes. Can guess which is which? (Answers at bottom of page).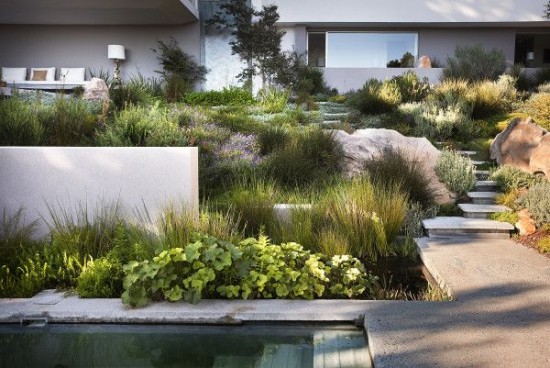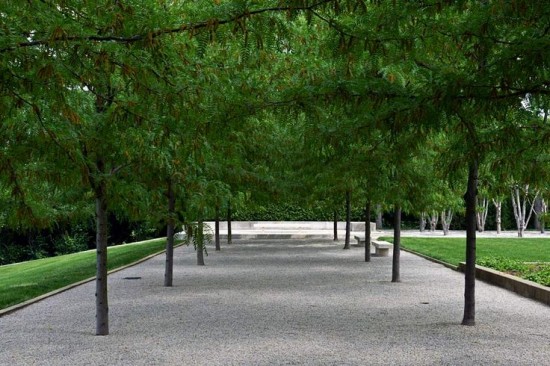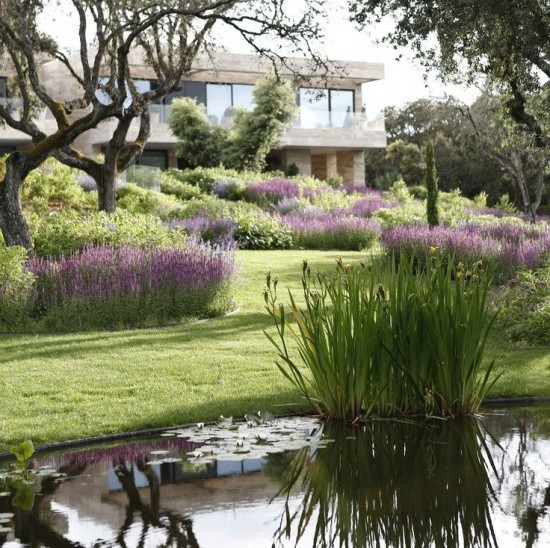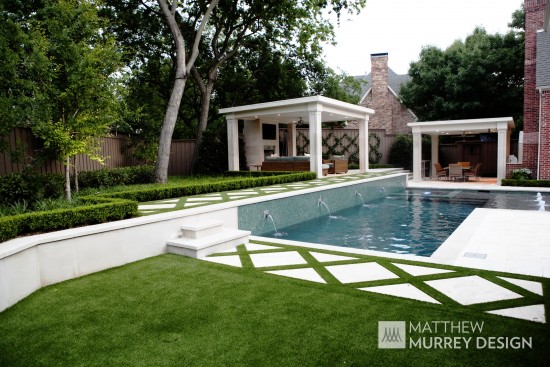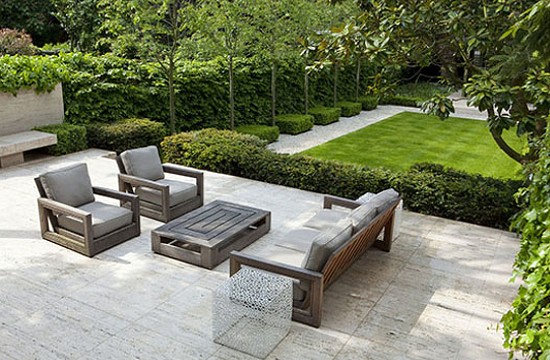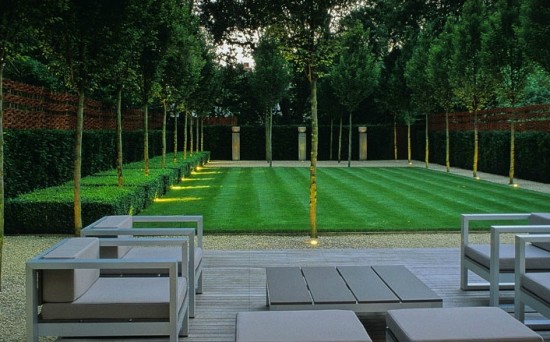 Were you using the terms correctly? What is your preferred style of architecture, landscape or combination of the two?
Answers: 1. Contemporary, 2. Modern, 3. Contemporary, 4. Contemporary, 5. Modern, 6. Modern, 7.Modern