When designing a garden, there are many components that contribute to defining a space and creating a sense of place. One of my personal favorite design tools is the use of sculptural elements in the garden to make the architecture of the house and garden one cohesive space. Sculptural elements refers to statuary, the use of strategically placed plants and other three dimensional elements, pergolas, water features and furniture, all intentionally placed, to generate focus, create rhythm and add visual interest. Below are a few examples of sculptural elements intentionally designed into the garden.
Statuary:
This garden sculpture sits on a table-like pedestal, creates a powerful visual interest at the entrance to the garden at the Palazzo Giusti in Verona.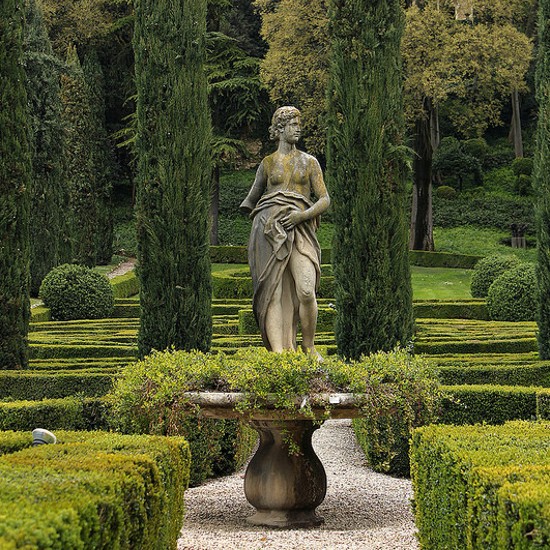 This small formal garden boast three french antique musician statues as focal points – creating interest and rhythm from one end of the garden to the other.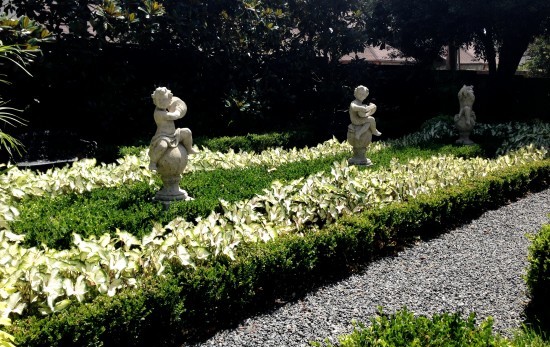 Here, a contemporary statue creates a statement inside this minimalistic garden.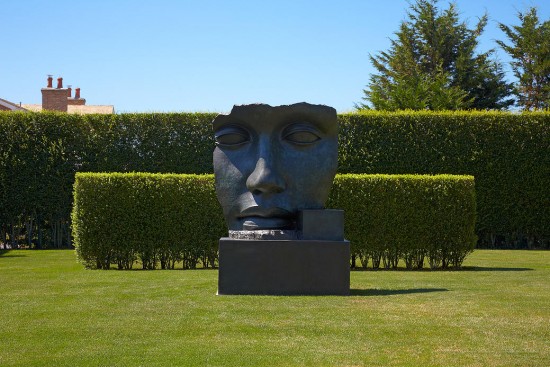 Below, Berhoff Design Group use a combination of rigid hedge screening, structural walls and decorative stone spheres to create a visually pleasing and elegant environment.
This sculpture of a giant clothespin pinching the ground, designed by Turkish designer Mehmet Ali Uysal, creates visual interest at the Festival of Five Seasons in Chaudfontaine Park.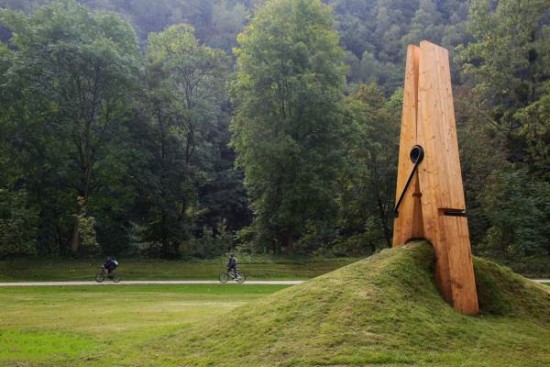 Sculptural Planting:
The garden at the Château vaux le Vicom features very structured and impeccably maintained shrubs and hedges to act as sculptural elements in this Baroque style French garden.
A beautiful specimen Olive tree, in its natural form, breaks the rhythm of the linear design of the space. Its perfect reflection in water creates additional visual interest to this minimalist contemporary garden.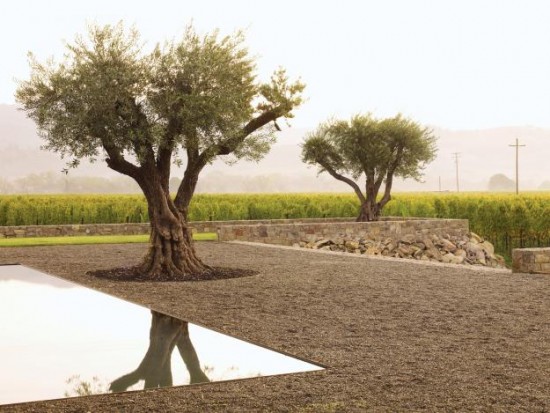 Here, a flowering path strategically placed in an open lawn carries the eye through the garden in the direction of the designers intent.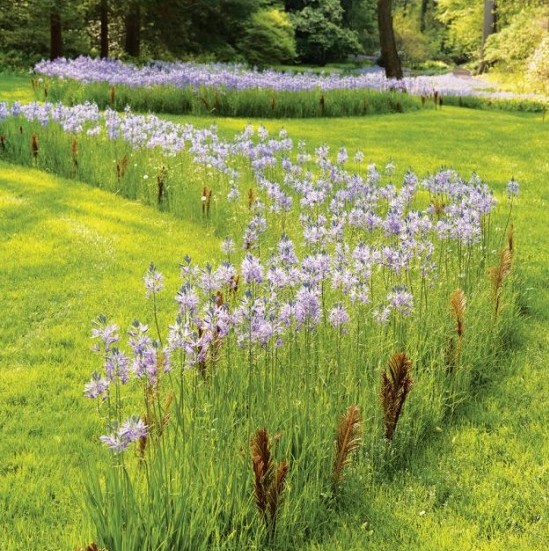 Structures:
In this modern garden, a beautiful, grey stone wall at the end of an allee creates an impactful terminus through the central axis; drawing the viewers eyes down to the end of the path.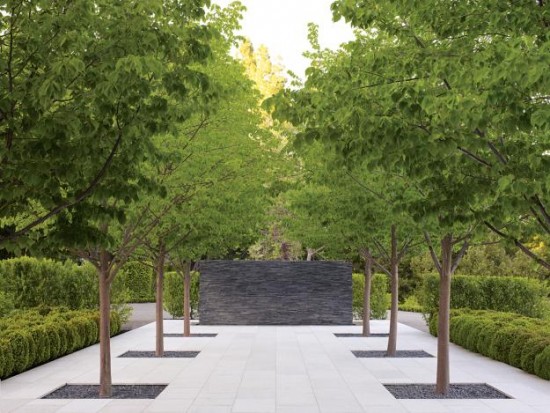 A sculptural pergola acts as a focal point anchored on the end of a shallow reflecting pond in this contemporary garden designed by Ulf Nordfjell.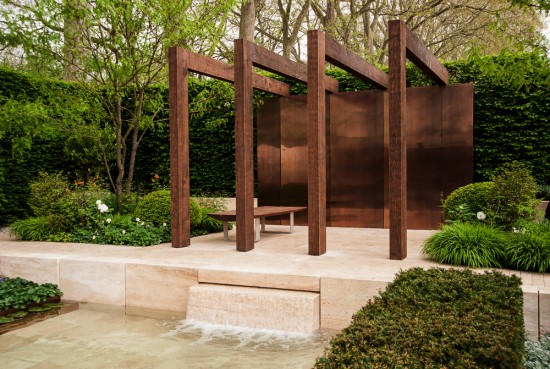 Below, an undulating wood screen wall creates an interesting boundary between the building and the outside of this radiation treatment center in Breda.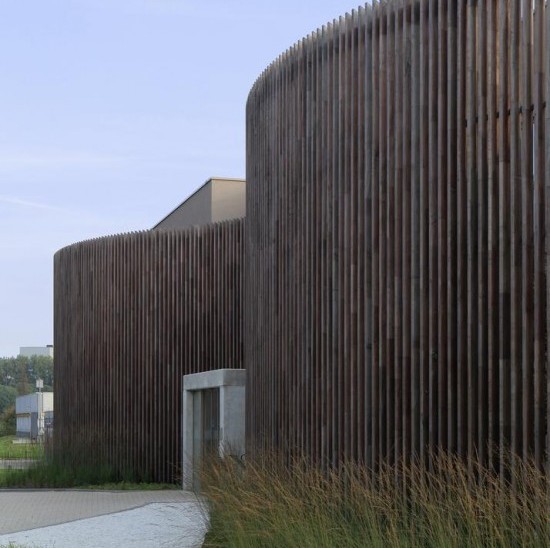 In this photo, a green wall is used as a work of art on this patio wall of a Mexico City restaurant.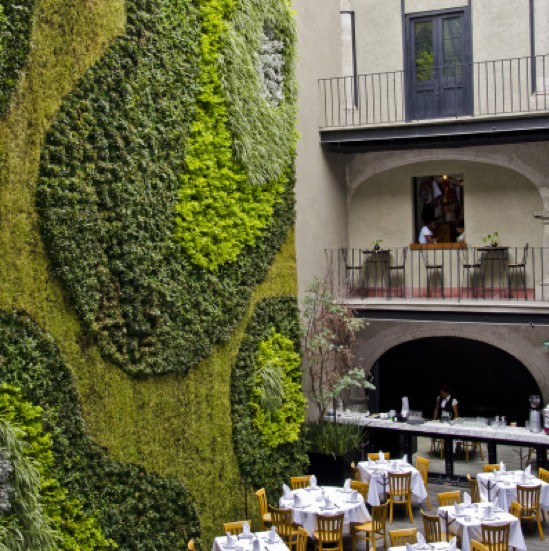 Furniture:
A sculptural bench for sitting or admiring the surrounding garden adding both interest and functionality.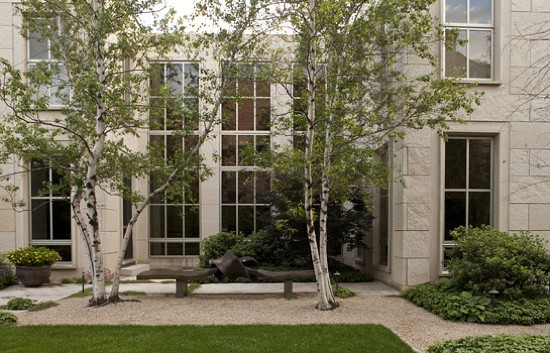 Natural wood loungers under a shade tree bring a bit of sculptural elegance while providing a relaxing place to sit and take in the surrounding beauty.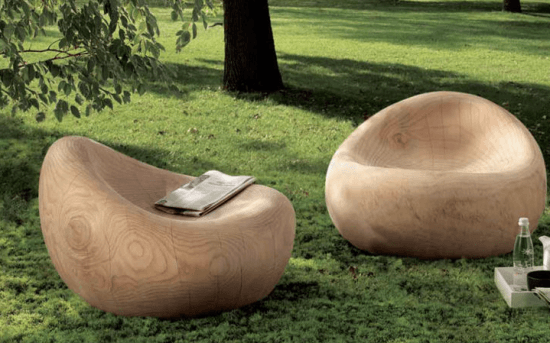 Whether the goal is to provide visual interest, color, a sense of depth or a reason to journey through the garden, we at Matthew Murrey Design strive to create spaces for our clients that are not only aesthetically pleasing, but also give meaning.
What do you think about sculptural elements designed into the garden? Which type of sculptural element stands out the most to you?