Happy New Year! I hope your year is off to a great start! We are excited to share with you some of the NEW things happening at Matthew Murrey Design for 2017.
New Website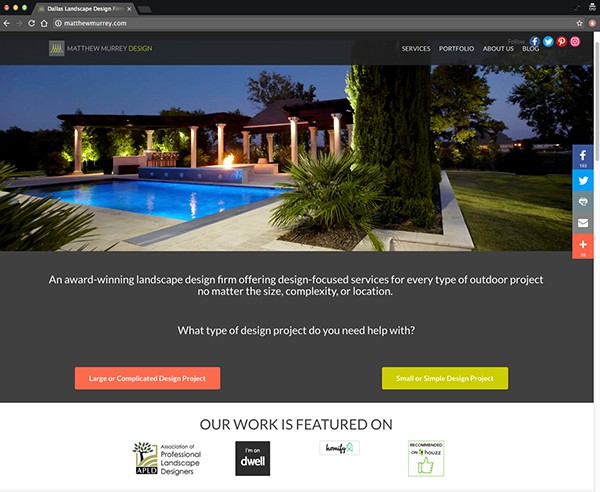 As of January 1, we launched our new and improved website. On our new website, you'll find:
Updated project photos and renderings.

Updated company information. We have made it easier than ever to understand who we are, what we do, and how to get in contact with us.

Additional services. Our new website allows us to leverage technology to provide design services never before possible.
Didn't see your project featured on our website? Send us an email to schedule a photo shoot!
New Services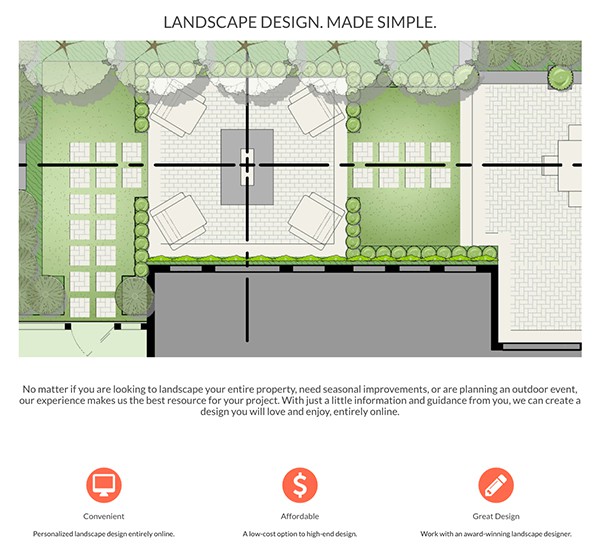 With the new year and the new website, we have also launched our easy and efficient design service, Online Designer. This new service has been a process and a program we have been working diligently on developing for the past year. Online Designer allows us to apply our services to a wider range of customers in different capacities without lowering our standards of design.
With Online Design, we are able to extend our services to those seeking:
Seasonal Designs

Entertaining and Special Event Planning

Less complex design projects
New Goals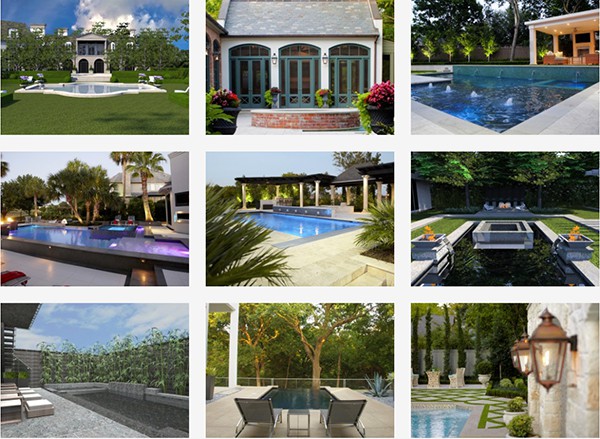 With every new year, comes new resolutions and new goals. Here are our goals for 2017:
Improved service – Just as we are always striving towards improvement and perfection in our personal lives and relationships, so goes our business. In 2017, we will be better communicators, we will offer more flexibility in how we provide our services and we will offer a broader variety of services.
Improved Client Education – Continuing education is something we have always valued as a company. In 2017, we are resuming our regular blogging (after a brief hiatus) to provide our clients and online community with industry knowledge, resources and design inspirations.
Not a member of our mailing list? Sign Up Now!
What are your goals for 2017 and how can we help you accomplish your goals?
Did you resolve to...
Spend more time with family and friends? Let us create the perfect outdoor space to dine and entertain!
Eat Healthy? Let's work together to design an outdoor kitchen and herb garden that motivates and inspires healthy eating!
Exercise More? Did you know that swimming is one of the best exercises? Let's design a pool!