Q: I have a very shady lawn and my grass seems to be dying back. What are my best options for replacing the grass?
A: Good question! Almost every outdoor area we design has at least some amount of heavily shaded areas that we have to design to be functional and complement the adjoining non-shaded areas of the space. A shady yard doesn't have to consist of dead (or barely existent) grass and lack-luster planting. There are many beautiful solutions available for those areas lacking in an abundance of sunshine. Here are some examples from a few of our past projects on how to make the most of those shady areas in your landscape.
Best Solutions for Landscaping in the Shade
1. Create a Shade Garden
Shade gardens, when designed intentionally, can work with a variety of different styles of landscape. For a more formal look, one might plant a massing of one shade friendly shrub or create structured layers of plantings, where as a more informal style, might feature a variety of shade-tolerant plants mixed and matched more loosely throughout the space.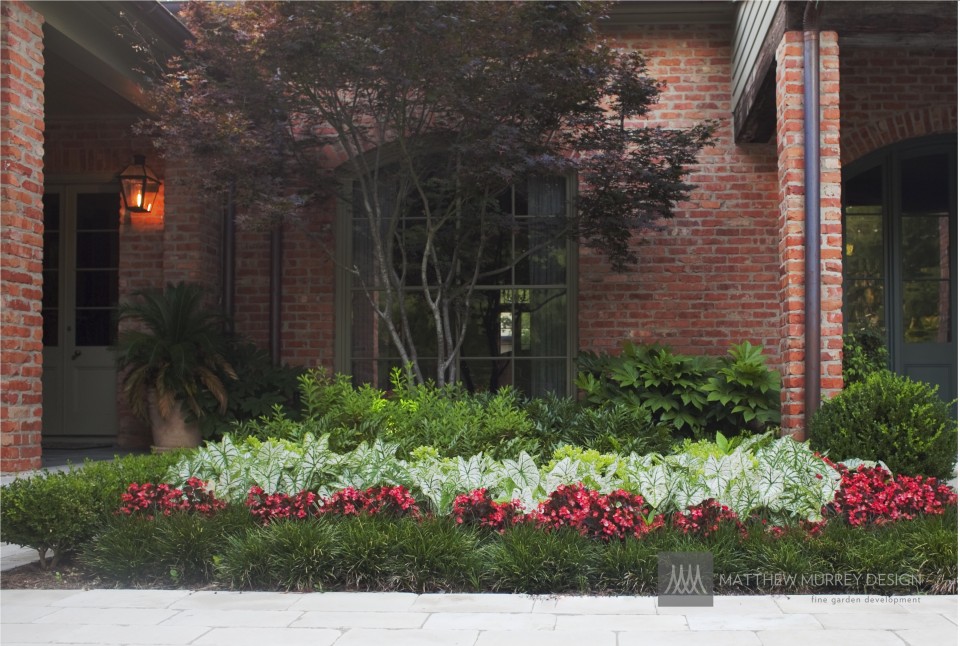 A combination of Pittosporum, Wood Fern, Azalea, and Fatsia, are outlined in Boxwood and placed among a bed of seasonal color. A Japanese Maple is added to bring height and colorful foliage.
See more photos from this project here.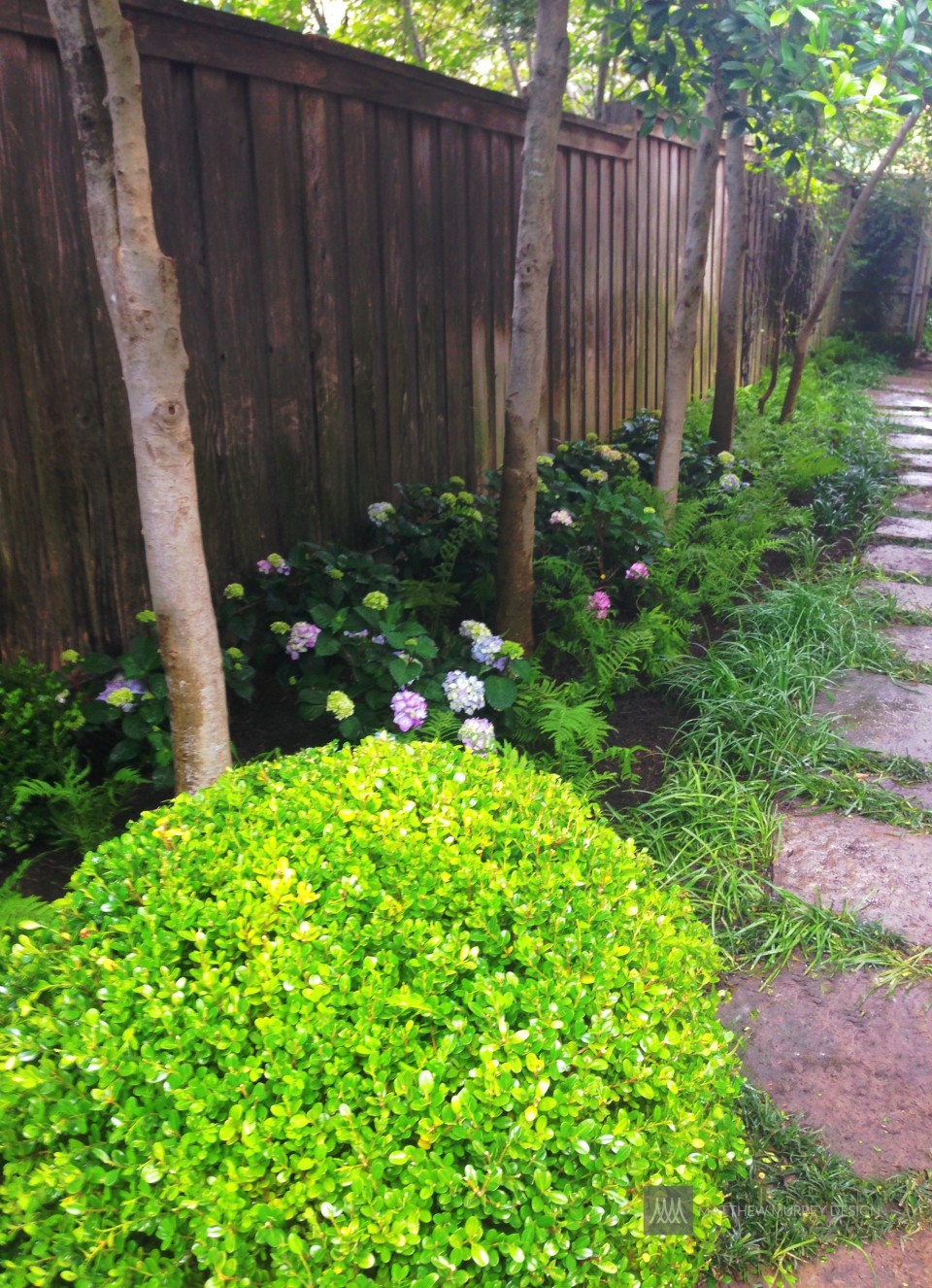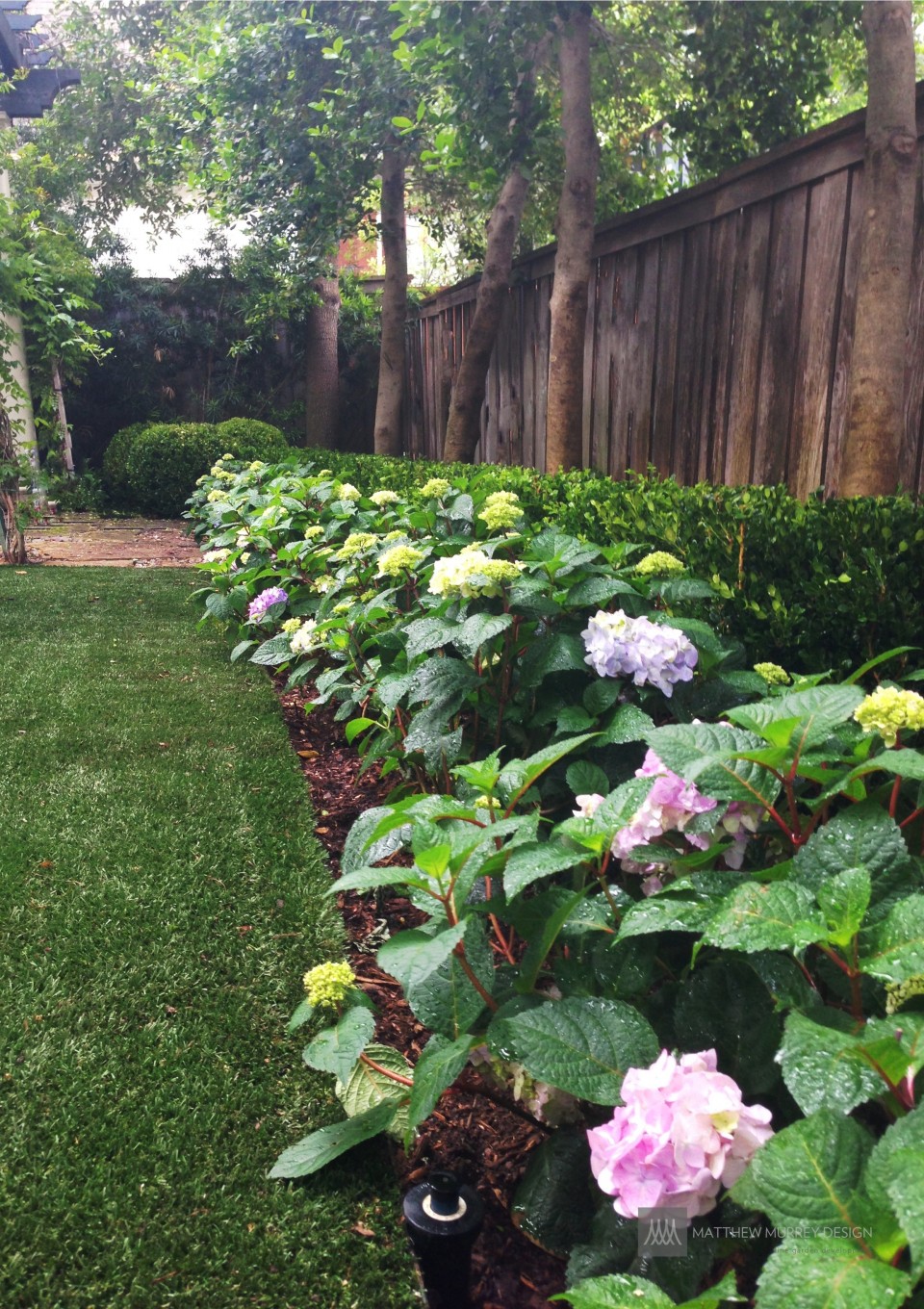 A massing of hydrangeas add interest and bring color to an area that receives minimal sunlight due to the surrounding fence and trees.
2. Use Ground Cover
The use of ground cover is an easy, lower maintenance option for landscaping in a shaded area.

A stone path, surrounded in ground cover, leads the homeowner down to a private creek bed.
3. Install Synthetic Turf
Synthetic turf is a great remedy for heavily shaded areas – especially high traffic areas and yards with pets. Synthetic turf provides a well-manicured lawn and eliminates mud puddles and other pesky issues that are common in shaded lawn areas.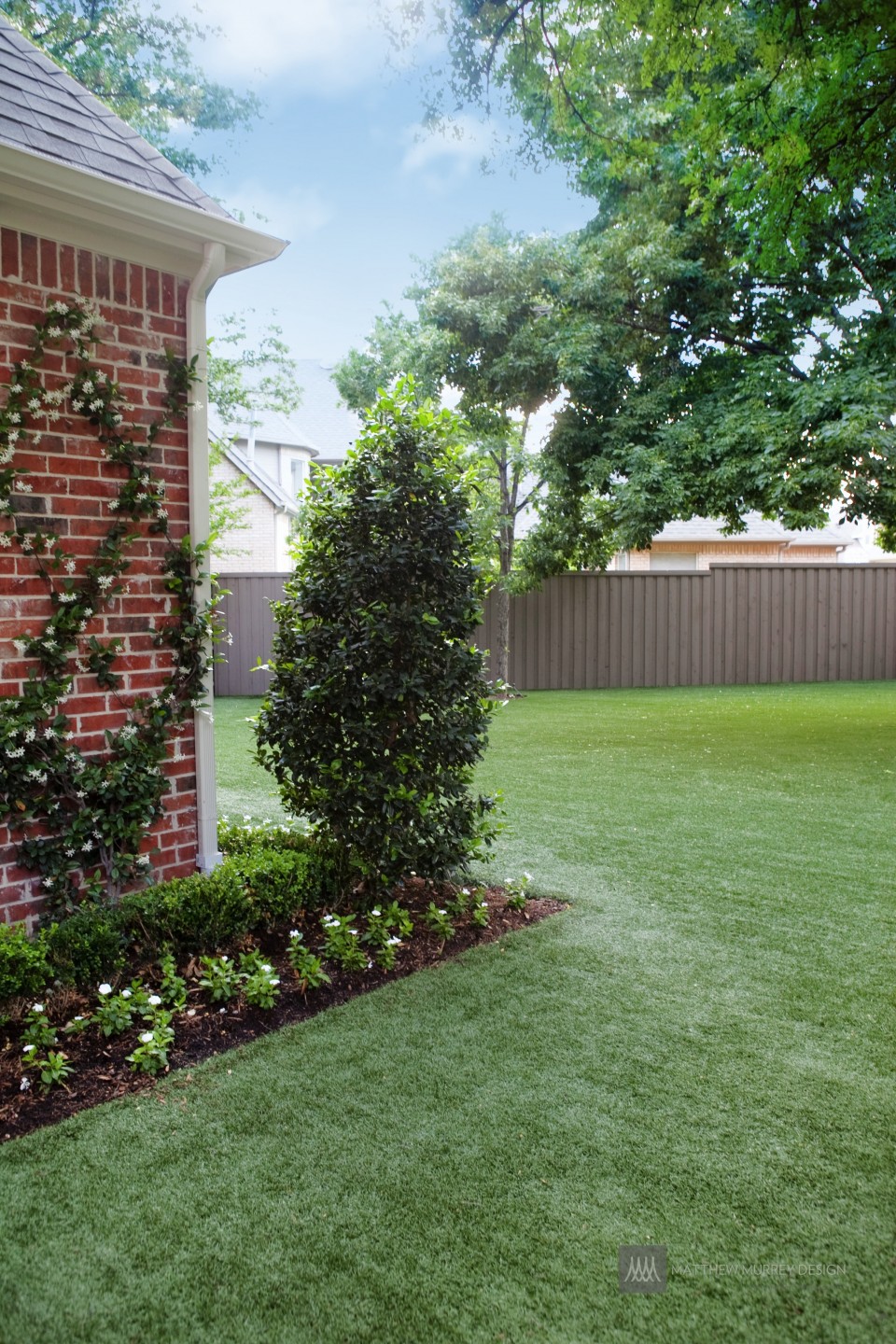 An expansive side yard becomes a retreat for the homeowners dogs and kids after replacing the existing, patchy and struggling grass with synthetic turf.
See more photos from this project here.
Are you in need of a shade solution? Which option best fits your existing landscape and lifestyle? Tell us on Facebook.