We love using natural materials in our landscapes. One of the most versatile materials for paving, patios, and driveways is limestone. So what is limestone, and why should you use it?
What is Limestone?
Limestone is a sedimentary rock formed by layers of minerals, fine sediments, and the skeletons and shells of marine life. According to the
Building Stone Institute
, Limestone is a "grain stone with a very uniform texture and grade. It weathers naturally over time as its color mellows and blends into a pleasing natural patina."
Limestone has been used as an architectural and paving material for many centuries all over the world. One of the oldest and greatest limestone structures is The Great Pyramid built around 2500BC. 
Why Limestone?
Besides the fact that limestone is classical and timeless, there are many other reasons to consider limestone for your project. 
Limestone sets itself apart from may other natural stones because it is very consistent in color. While subtle color and grain differences are present, limestone is extremely homogenous for a natural product. 
Limestone is a natural material. Using natural materials in buildings and landscapes is both environmentally friendly and aesthetically pleasing. 
It is easily customizable - because of the way limestone is formed, it can be cut into a wide variety of shapes and sizes and textures.
If you are looking for Neutrally Toned paving or cladding, then limestone would be a great option.- It can be found in a variety of neutral tones between off-white, buff and grey.
Because of the flexibility of cuts, shapes, and textures, limestone is very adaptable and versatile and it can be both classical or modern architecture.
Wide range of cost and quality to fit most projects and budgets.
Because limestone contains no artificial coloring, it improves with age, but if aged limestone isn't your style, it also cleans up nice!
Because of the make-up of limestone,  it is typically cool on your feet. This a great paving material for pool decks and terraces.
Examples of Limestone in the Garden:
Tumbled Lueders Limestone

Limestone Slabs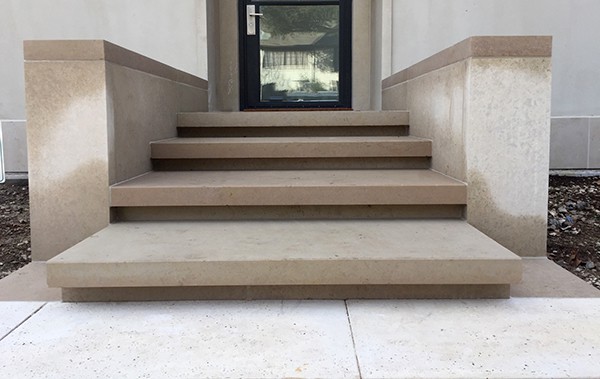 Indiana Limestone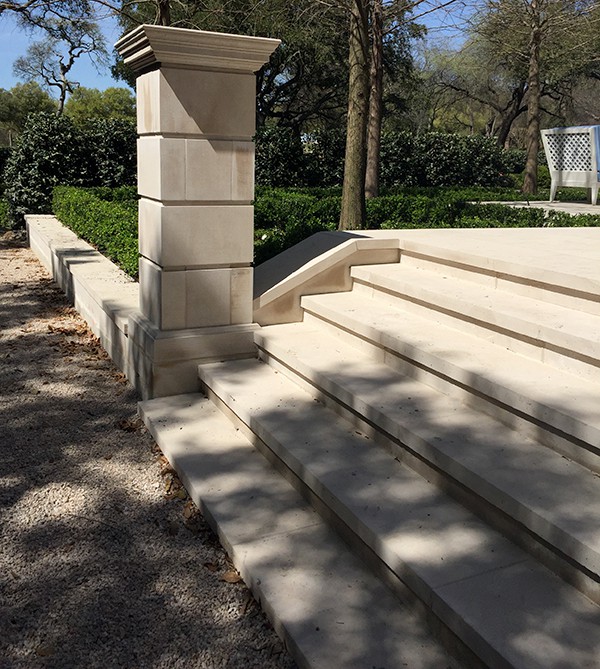 Grey Lueders set in Herringbone Pattern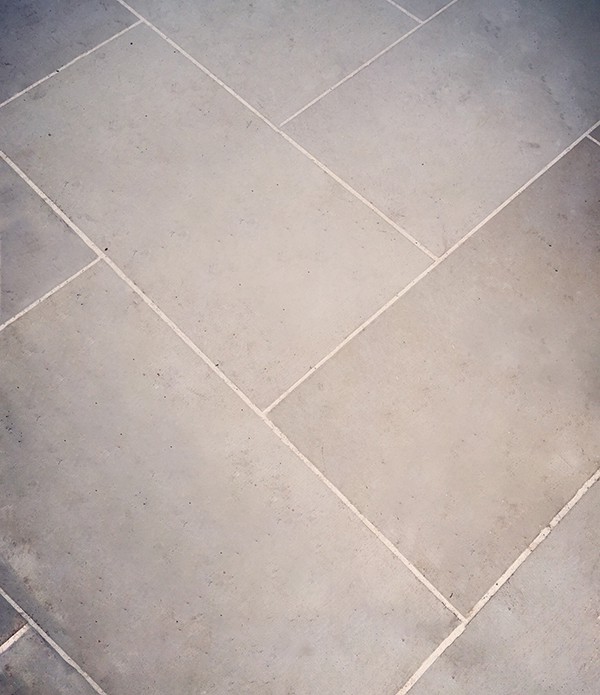 Show us your limestone photos on Instagram using #limestonepaving