Landscape and garden design inspired by travel is one of our specialties. Traveling to new and beautiful places is an excellent way to gain new ideas and inspiration. Such inspiration is especially helpful to bring your own garden to life. We always love European gardens and invite the challenge of finding ways to adapt these design aesthetics to the Texas landscape and climate.
We intentionally take trips to destinations where we feel we can absorb ideas and gain inspiration for our landscape designs. Recently, we took a trip to northern France and Paris. Inspiration was all around us in the refined, cultured lifestyle that is so very French.
Landscape and Garden Design Inspired by Travel: Paris and The Grandeur of Versailles
We visited many wonderful gardens on our trip, but for this post, we decided to dive deep into our experience at Versailles so you experience the gardens through our eyes. The Palace of Versailles in France is well known by most garden enthusiasts around the world, for good reason. The expansive garden grounds offer up incredible inspiration to all who visit— especially those interested in landscape design. Built originally as a hunting lodge by Louis XVII, and then transformed into the expansive palace you see today in the late 17th century. The home and gardens are truly expansive and impressive in scale. We spent eight hours exploring the grounds designed by Andre Le Norte. Le Norte was a prominent landscape architect who designed other famous gardens such as Tuileries and Fountainbleu.
Sophisticated Sculpture in The Garden
Sculptures always add interest and dimension to a garden. The French are some of the most skilled at using sculptures in sophisticated ways. Their appreciation of art inspires them to place a variety of sculpture into what seems every nook and cranny in a garden; creating unexpected vignettes around every corner. Sculpture also creates unique focal points in a garden, especially when coupled with expertly maintained topiary.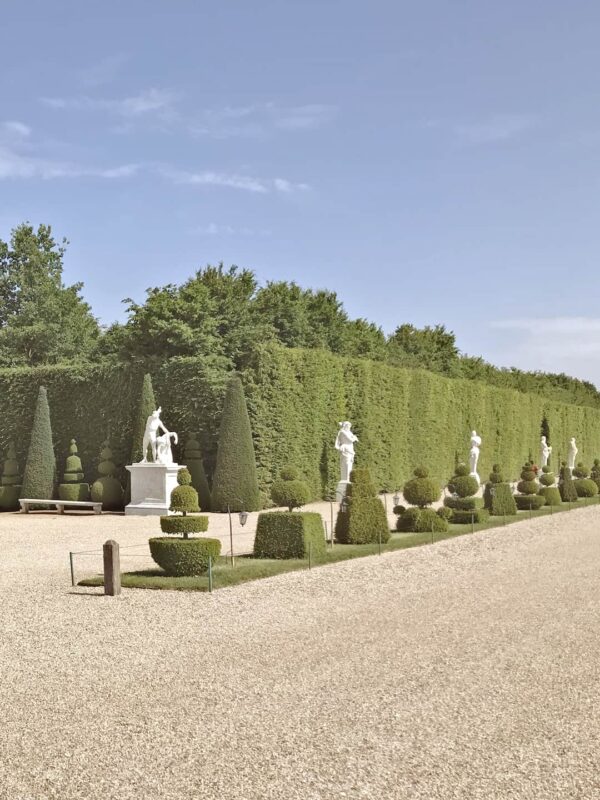 The Versailles grounds and gardens are full of meticulously manicured lawns and parterres, or knot gardens. The style is not rigid, but you will appreciate how intricate designs and artistic flair knot gardens bring firm structure to the landscape. We often replicate this clean structured style in Texas with boxwood and holly hedges. We also use evergreen herbs, such as rosemary, in the same manner.
Carving Out & Connecting Garden Spaces
Much of the property at Versailles was once a dense forest. In order to connect each garden and create a sense of unity, walkways and avenues were cut through the existing forest. We were truly delighted by how the thoughtful planning created both pockets of privacy – and at the same time a grand scale by opening up sky vignettes in the midst of large trees.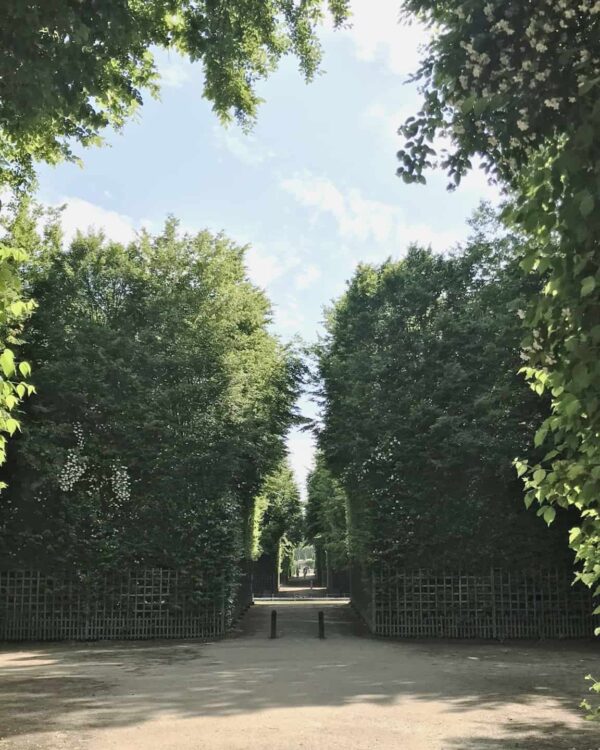 Beauty & Purpose of Water in the Garden
While experiencing the gardens at Versailles, we were especially inspired by the use of water throughout all of the designs. While a beautiful garden always focuses on featuring the right types of plants, there are so many other hardscape and waterscape elements that complete the picture. Fifty-five fountains accent the property at Versailles, truly driving home one of the central important elements of the Versailles gardens–water and sound. You can hear the soothing sounds of water in nearly every garden at Versailles.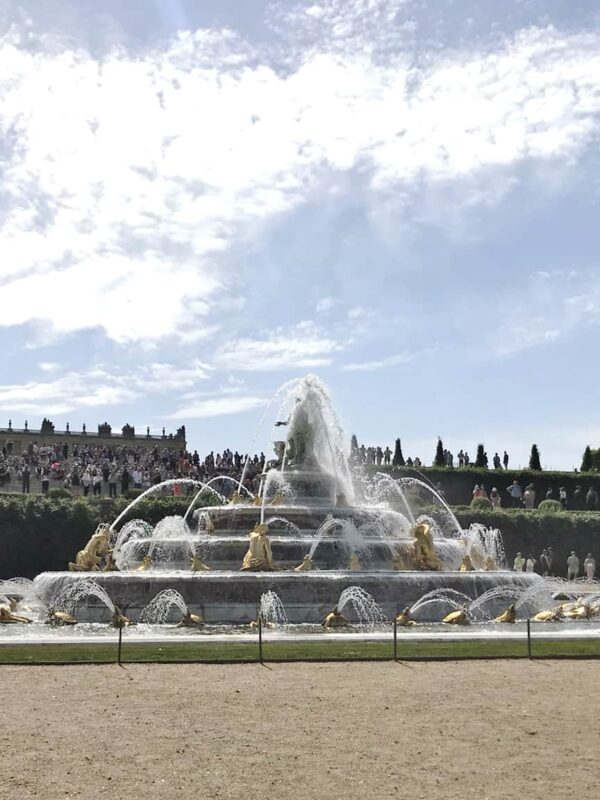 Humans are naturally drawn to water. As such, these fountains create a natural gathering space among the gardens. This is a concept we look to incorporate into gardens we design for clients who also want to create the same experience for themselves and their guests.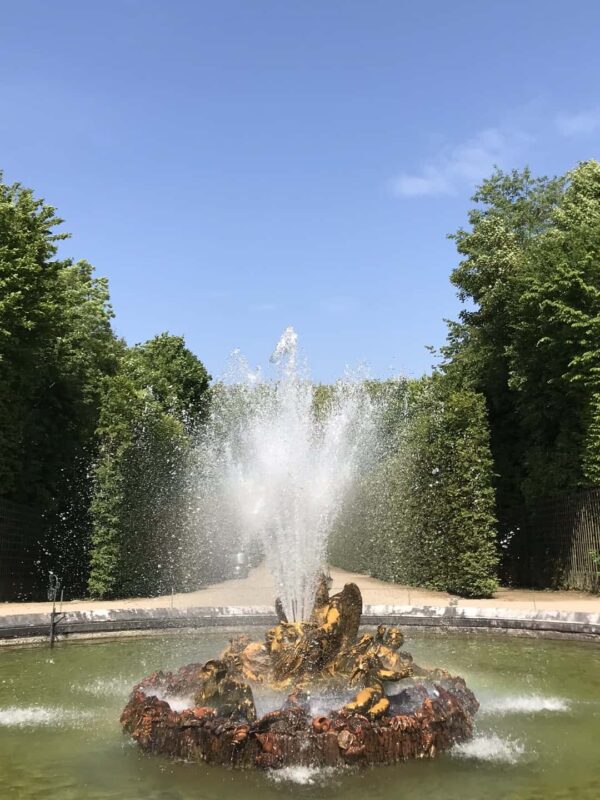 Landscape and garden design inspired by travel allows you to recreate spaces you love and experiences you've had abroad right here at home. While we may not recreate grand fountains such as these to scale, we can design water features that fit your space and reflect your style. Read more about water features here.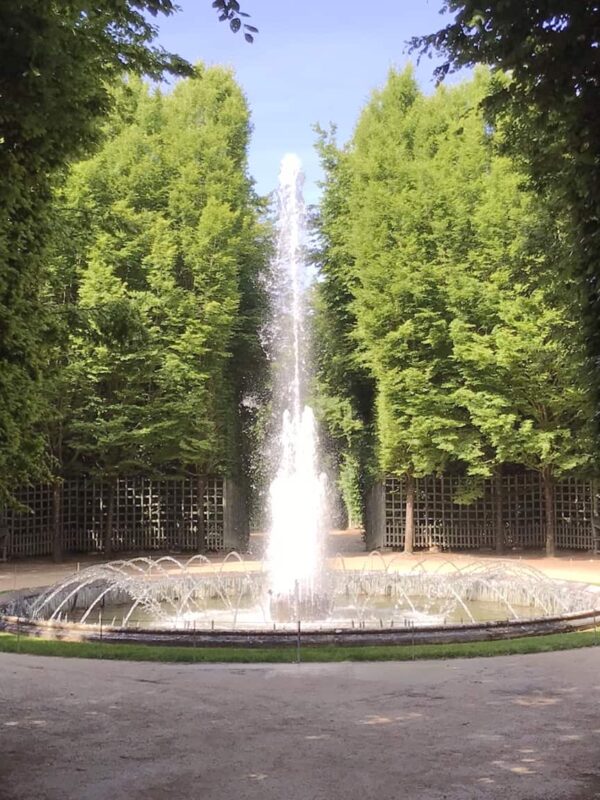 Apply Travel Inspiration to Your Landscape Design
Landscape and garden design inspired by travel is one of our strengths as designers. Once we return home from such an inspirational garden journey, the techniques and styles we observe when we visit grand gardens such as Versailles often make their way into our landscape designs. Especially when clients have had similar experiences and want to recreate such garden spaces on their own property. You can take a peek at a few of our designs in our portfolio.
Plan your next travel adventure with inspiration in mind. We would love to create the perfect outdoor design for you inspired by your favorite travels—European and beyond.