One of our most important jobs is to enhance your outdoor living experience. Outdoor spaces often lack the attention they deserve or are completely overlooked when it comes to style. Inside the home, people will look for days, months, or even years for that perfect piece of art, unique fixture, or exquisite piece of furniture. But many times the outdoor is styled on a whim without the same attention to detail and thoughtfulness. An outdoor space is an extension of the home's interior and should be designed, finished, and furnished with the same attention as the rest of the home.
A well-designed and styled outdoor space is not only beautiful, but it actually activates the senses and elevates your living and entertaining experience in many ways. If your space feels like it is lacking, the key may not be to dive into a complete overhaul; but instead, to enhance your outdoor living experience by styling your space in a way that reflects the way you live. Use the same level of thought and care to plan and style your landscape and outdoor entertaining spaces. By doing so, you can take your home's functionality and aesthetic appeal to an entirely new level.
Include Interior Colors and Finishes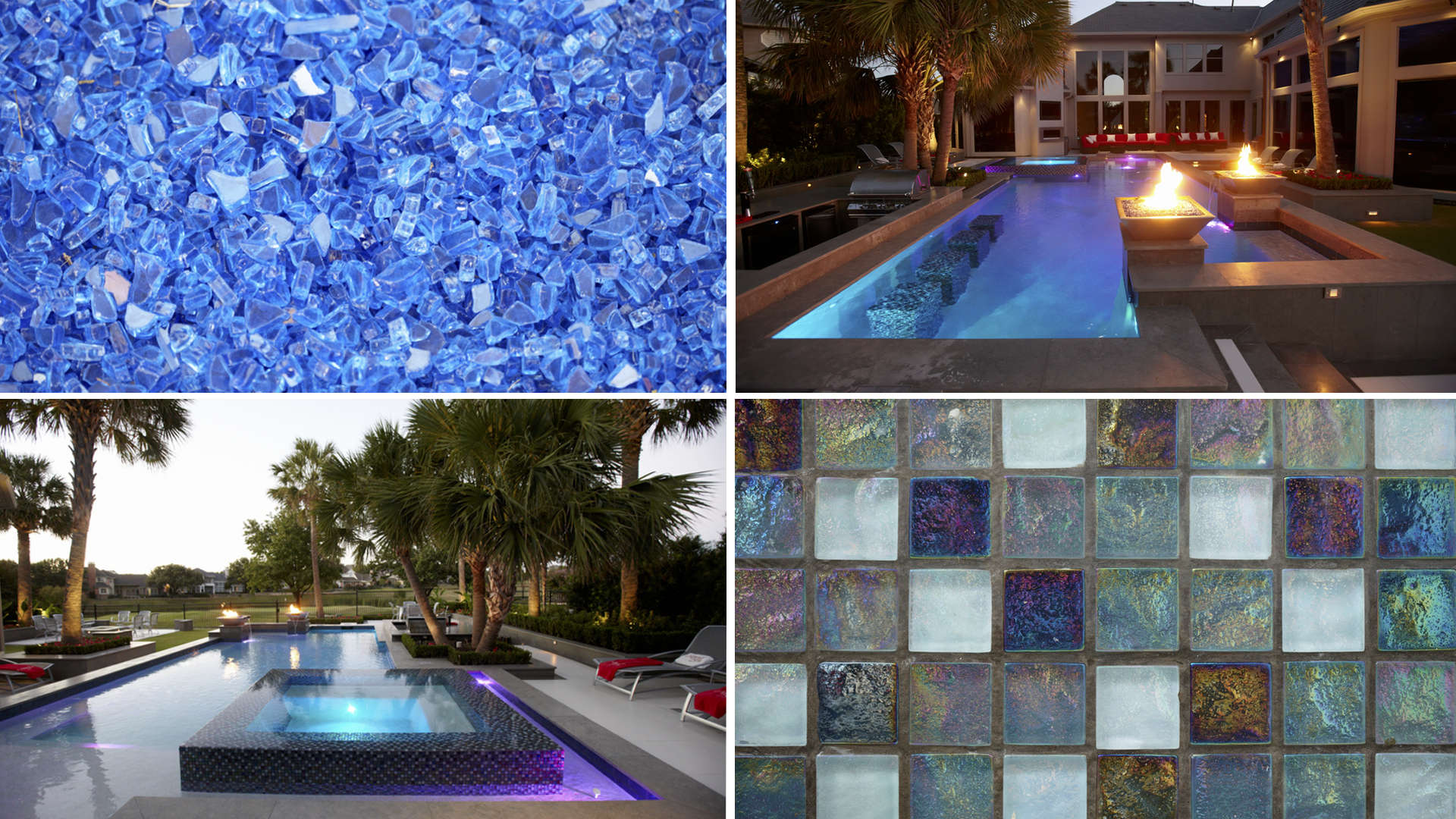 You can extend and mimic the style of your home's interior to your outdoor spaces by choosing complementary colors to your interior.
While bright lights and color may not be for everyone, the finishes and colors of this project mimic the home's interior. They also enhance the way the owner and guests experience the home and the outdoors.
The white tile used on the floor is the same tile used inside the house. This makes transitioning from inside to outside a seamless experience. It allows the interior and exterior spaces to be seen and used together.
The lights and vibrant blue colors are used throughout the rest of the home's decor. Many parts inside of the home are accented with vibrant lights, including a special Vegas Style game room, a HUGE fish tank (we're talking 20+ feet long!), along with other accent lighting. We wanted to carry that style outdoors by using the same vibrant colors in the tile and lighting.
The red towels and cushions are also thoughtful. There are several red accent pieces throughout the home including furniture, light fixtures, and decorative Chihuly glass. Therefore, using the towels and cushions was a simple way to include that accent color into the project.
These ideas do not just apply to contemporary or modern spaces. You can use the same tactics to apply to a more classical or traditional project. We always work to treat outdoor landscape spaces as a direct extension of the home's interior. Considering the architectural style of the home, and indoor design and décor choices, you can expand both the square footage of your home outdoors whilst maintaining continuity of your style.
Use the Right Furnishings and Fixtures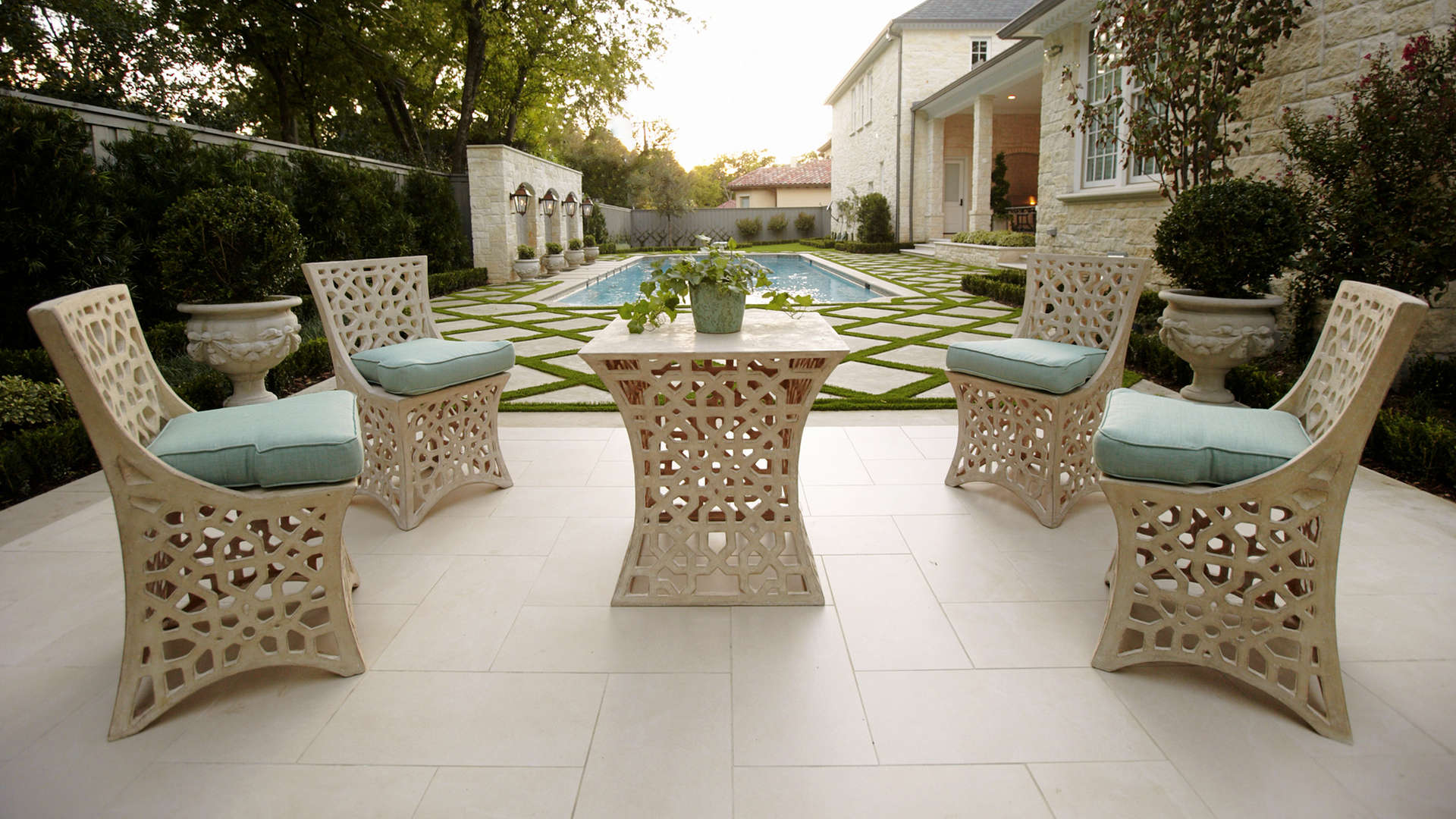 Lattice designed furnishings thoughtfully incorporate the lattice design of the garden.
By understanding the function of the different spaces throughout this garden, we were able to incorporate unique furnishings like the ones pictured above. The primary living area was intended to be the covered porch seen in the top right. It includes comfy chairs, outdoor dining, an outdoor kitchen and fireplace. Knowing that, we could use this side patio in a more decorative, architectural manner.
The lattice design incorporated into the paving and trained espalier vines was an influence to selecting this furniture. The design of the chairs is a nice compliment to the other geometric and lattice designs throughout the garden.
This space would not feel complete and finished without the planters, which help define the boundary of this particular space. They were also used to create continuity through the garden. We used a similar planter in a different size along the pool accent wall. By using repetition, the pool area and this side-yard patio now have similar elements that connect them architecturally to one another.
Just the Right Accents
If you love to cook and entertain outdoors, you'll want to consider adding features such as an outdoor kitchen and bar amenities. If you have an indoor kitchen you love, you can mimic its style in your outdoor kitchen. We all know how long it can take to find and choose the perfect color, accent or background tile, and fixtures for our kitchen. When you find the perfect tile, counters, or even drawer handles, think about extending their use to your outdoor space. Doing so is the perfect way to tie your indoor and outdoor living spaces together.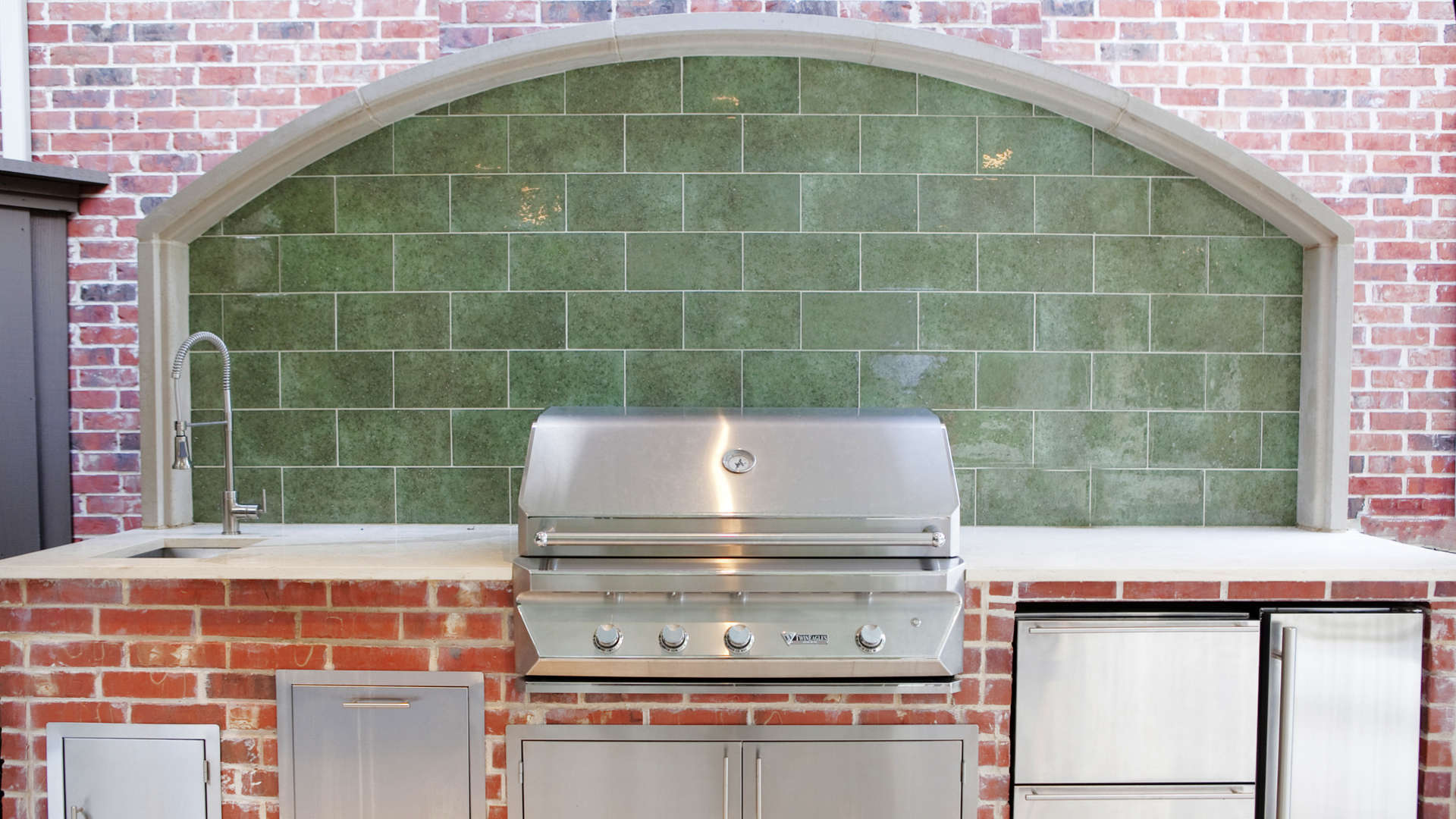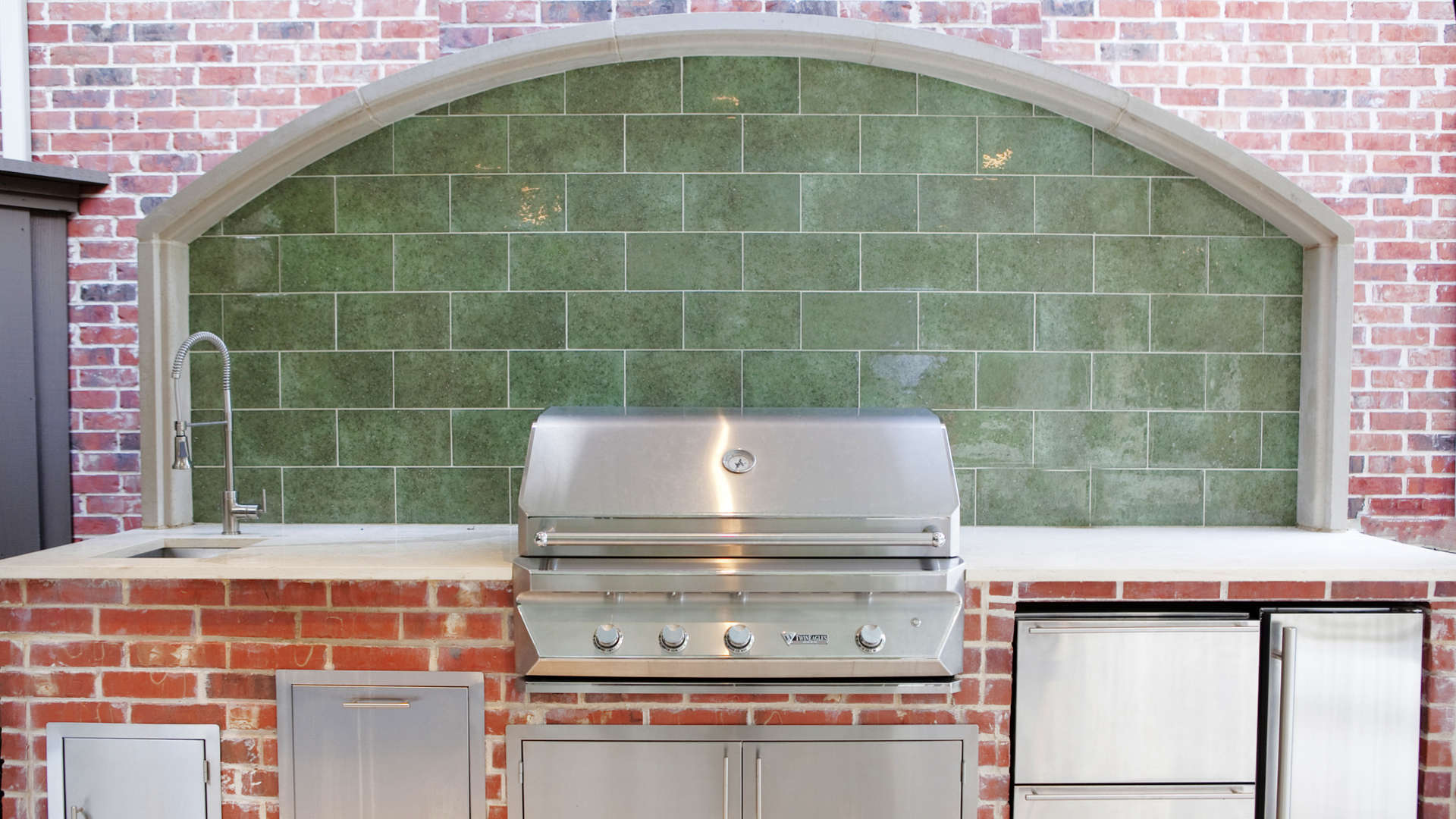 If your inner chef needs to get outdoors, we can create a kitchen that rivals any indoor kitchen – in terms of both style and usability. Choose tile, accents, and fixtures that reflect that of your indoor kitchen to make your entire space feel larger and coordinated.
When you've already spent so much time considering the aesthetics, style, and design details inside your home, why not enhance your outdoor living experience by carrying your style into the landscape? If you're wondering how to get started working with a landscape architect, read our recent post on top questions you should ask when considering designers.