Happy September Everyone!! While it doesn't quite feel like fall just yet, Starbucks has released the PSL and there is a hint of change in the air! Soon the temps will start cooling off and it will be time to decorate for Fall, which includes changing out your seasonal color in your garden! 🙂
Here are some of Matthew Murrey Designs favorite color combinations and flower picks for this upcoming season!
Tanya Wilson's Seasonal Color Picks for Fall/Winter 2015-16
The Inspiration
Fall 2015 / Winter 2016 Bottega Veneta ad.
(Photographed by Juergen Teller, featuring fashion model Anna Cleveland)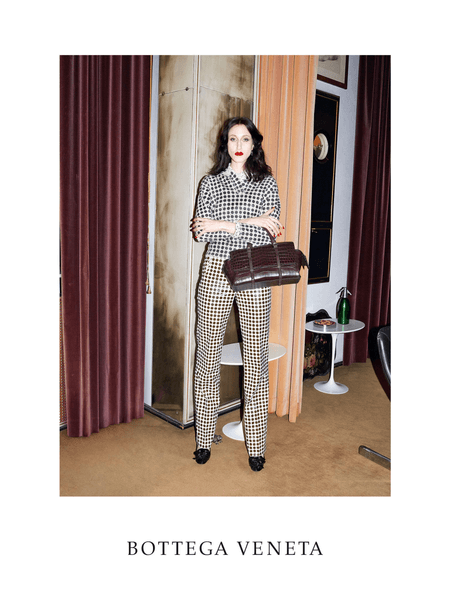 Color Palette
Inspired by the Bottega Veneta Fall 2016 / Winter 2016 Ad, my color picks are burgundy, peach, bronze and tan. I love the richness and the contrast in this bold color palette.

Suggested Plantings
For burgundy tones choose from plants like Puple Pixie Loropetalum, Sedum Spectabile, Venus Purple Garden Mums, Colossus Red Blotch Pansies, Giant Red Mustard and Redbor Kale.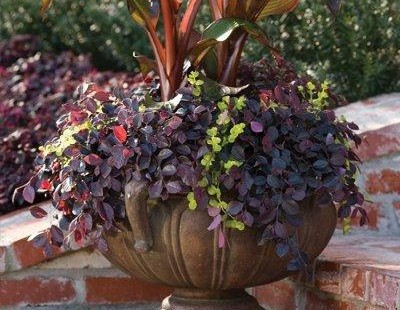 Photo Credit: Signature Landscapes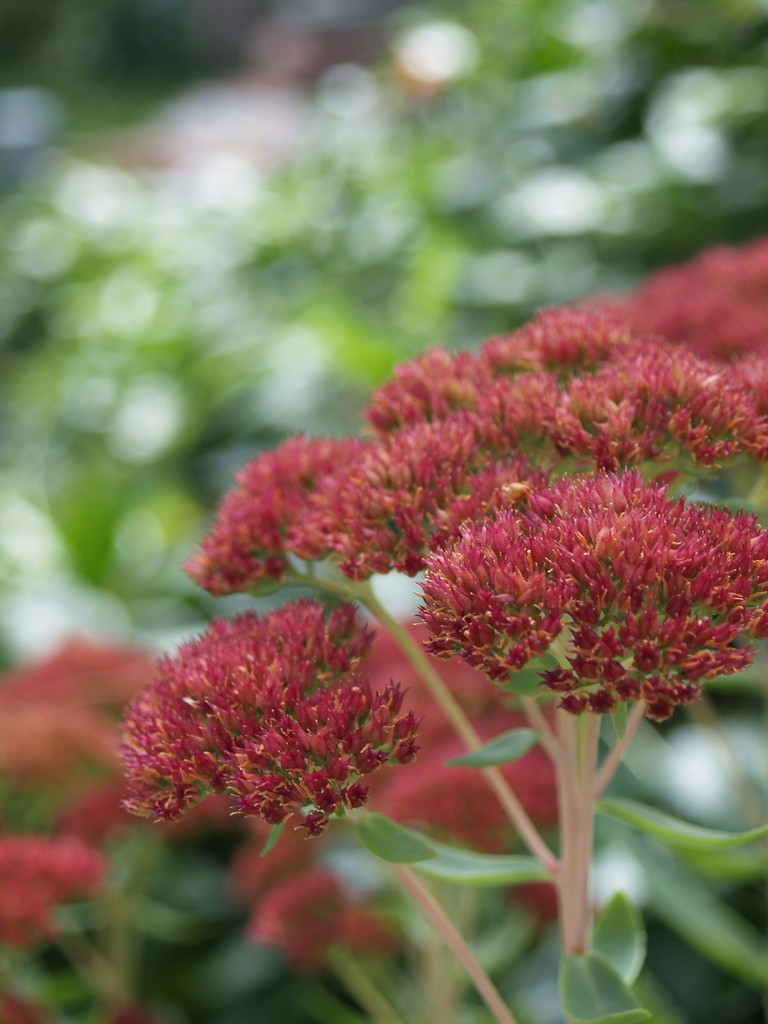 Photo Credit: Aidan Grey
For peach tones try Georgia Peach Coral Bells, Ursa Pink Garden Mums, or Salmon Petunias.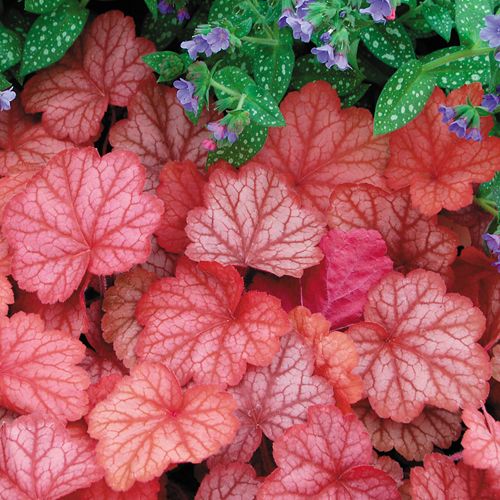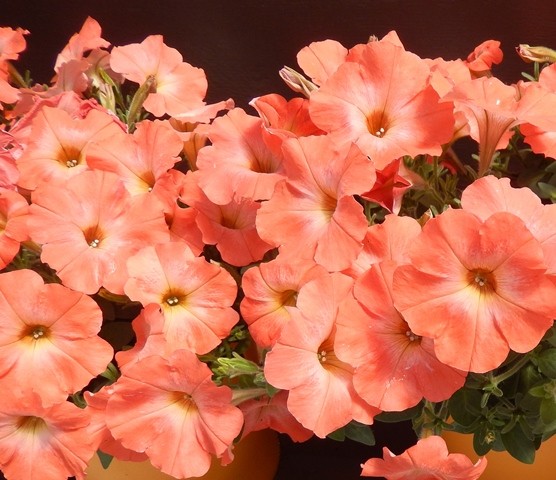 Styling Tip
Keep furniture cushions neutral and toss in a few burgundy or peach outdoor throw pillows or an outdoor rug to bring the yard together. Mix in bronze, tera cotta or concrete containers for a well-rounded look. Throwing a party? Select table arrangements from the same color palette as your seasonal color for a completely cohesive environment.
Matthew Murrey's Seasonal Color Picks for Fall/Winter 2015-16
The Inspiration
Ralph Lauren's Bedford Estate featured in Architectural Digest.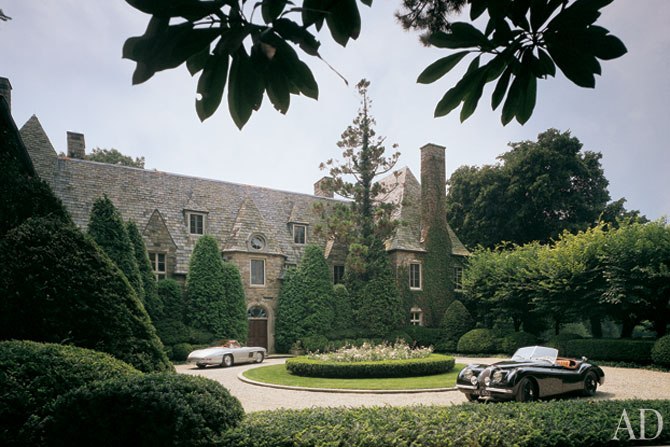 Color Palette
I am always a fan of classic color combinations. In the garden various shades of green and white create a timeless and elegant monochromatic color palette that is anything but boring.

Suggested Plantings
I prefer is to use more evergreen materials and keep seasonal color beds to a minimum. For seasonal color, I tend to choose white flowers, such as Alyssum, Dusty Miller, Grandeur White Garden Mums, Nagoya White Kale, Delta White Pansies, and White Violas.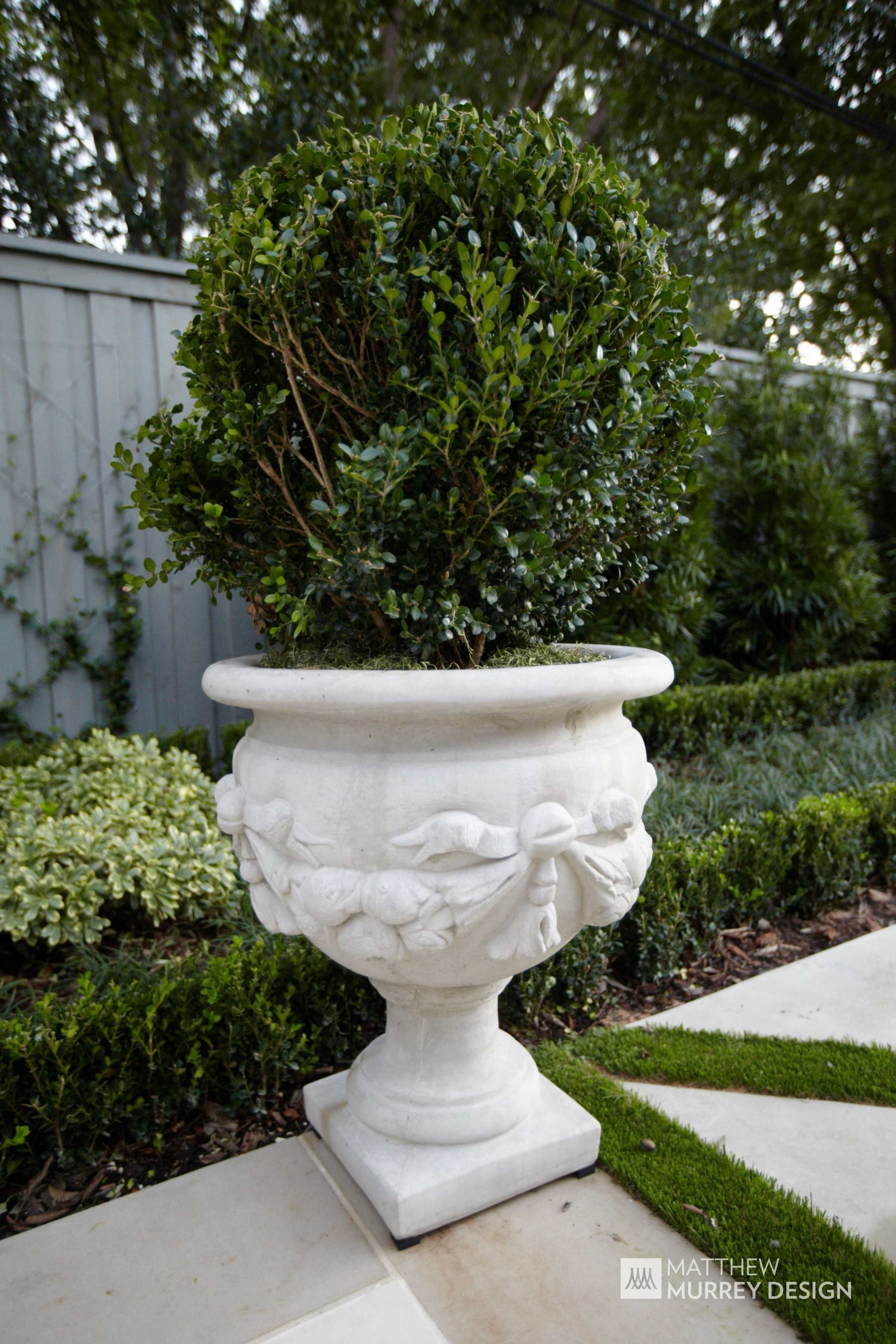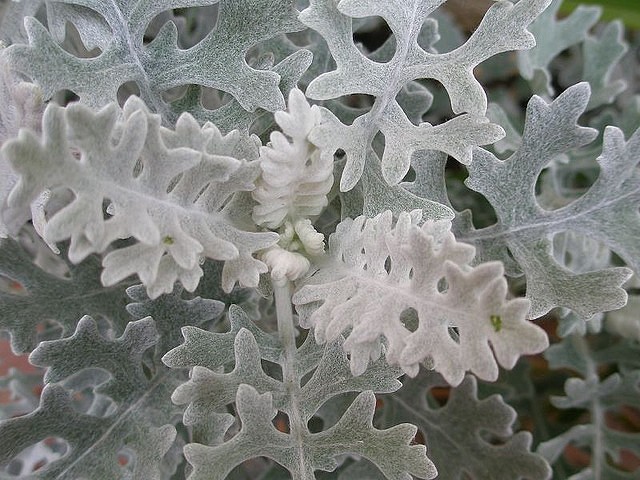 Photo Credit: Anika Malone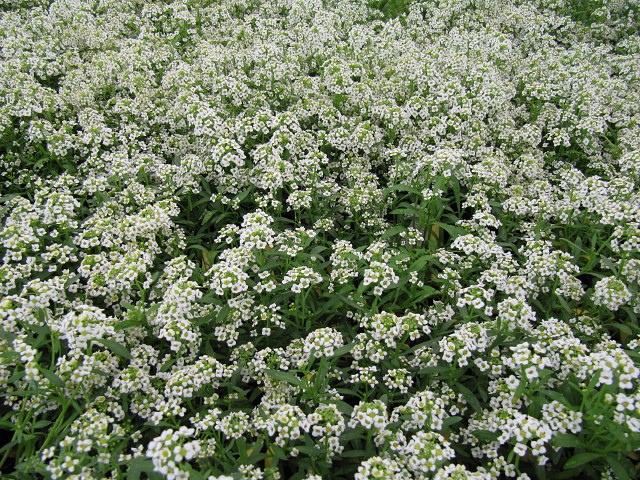 Photo Credit: Leonora Enking
Styling Tip
Keep it simple. A simple color palette allows the paving and hardscape materials to get the appreciation they deserve. When you keep the landscape color palette and material selections classic and simple it also creates endless possibilities in terms of furniture, accents and table decor. Try adding a touch of Navy, Burgundy or Rust to provide the perfect touch for Fall.
Heather Murrey's Seasonal Color Picks for Fall/Winter 2015-16
Inspiration
Eggplant photo by foodie Alice Henneman.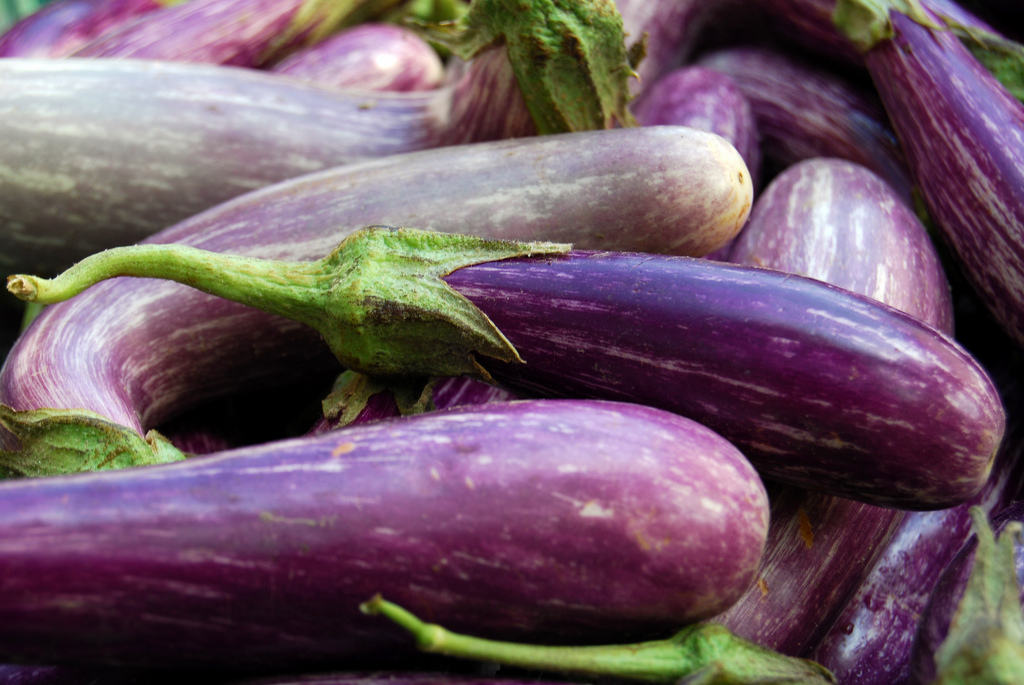 Color Palette
My color picks for the Fall 2015 / Winter 2016 season are inspired by this photo of eggplant. I love the range of colors from the bright green hue of the stem to the deep purple body of the eggplant.

Suggested Plantings
Greens: Peacock White Kale, Winterbor Kale, Songbird White Cabbage, Songbird Red Cabbage.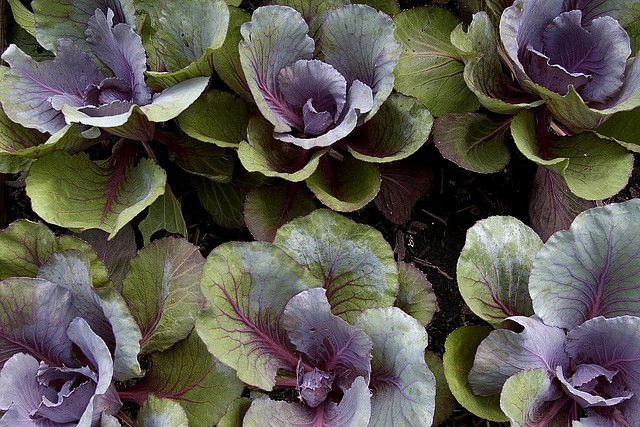 Photo Credit: Bill Benzon
Purples: Lavender Petunias, Midnight Petunias, Purple Fountain Grass, Ornamental Ember Peppers, Delta Lavender Shades Pansies, Delta Violet Pansies, Penny Blue Violas, Penny Violet Violas, Nagoya Red Kale.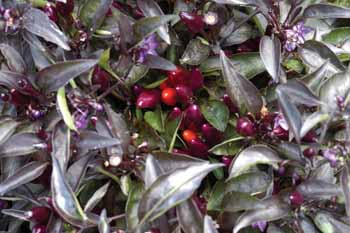 Photo Credit: Penn State
Deep Plum: Easter Bonnet Violet Alyssum, Venus Purple Garden Mums, Mustard, Redbor Kale, Peacock Red Kale.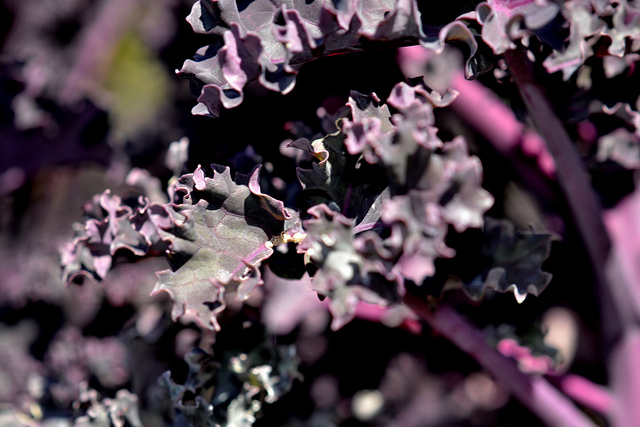 Photo Credit: Tracie Hall
Styling Tip
I am loving this whole metallic accents trend going on right now, and this eggplant-inspired color palette works really well with warm metallics like gold, copper and bronze. This color palette also makes the perfect excuse to host a wine and cheese tasting garden party! 😉
Where do you get our inspirations for fall / winter seasonal color? We would love to see which inspirational color palette you chose and how it turned out. Send inspiration and installation photos to social@matthewmurrey.com or tweet them to @mmurreydesign using the hashtag #gardenfashion. We will post our favorites to our Facebook page!
*Be sure to consult with your gardener or local nursery to choose the plants that work best for your seasonal color beds.
Other Suggested Reads: