es·pal·ier
iˈspalyər,-yā
noun
a fruit tree or ornamental shrub whose branches are trained to grow flat against a wall, supported on a lattice or a framework of stakes.
verb
train (a tree or shrub) to grow flat against a wall.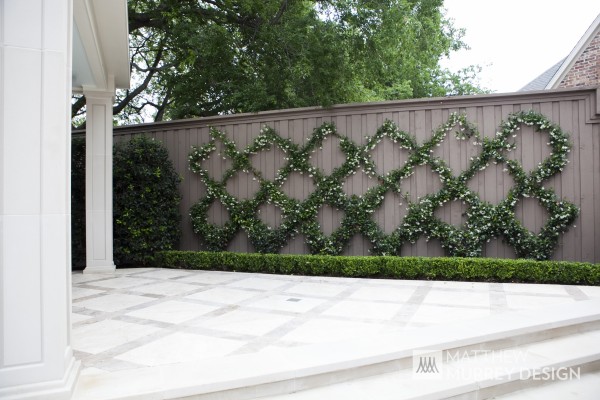 An espalier is a great way to add interest and beauty to your garden by creating a classic focal point and maximizing growing space. Espaliers are great for tight spaces with fruit trees and vines, adding interest to your garden and disguising garden and landscape walls.
Espaliered Fruit & Ornamental Trees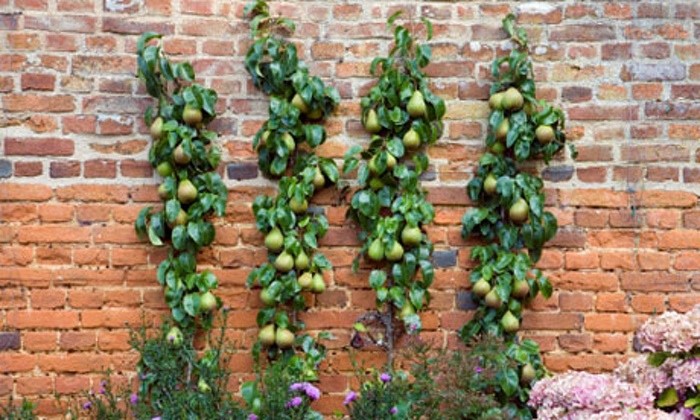 Beautifully trained pear trees growing in a vertical cordon patterned espalier.
Another example of a vertical cordon espalier by garden designer Debora Silver.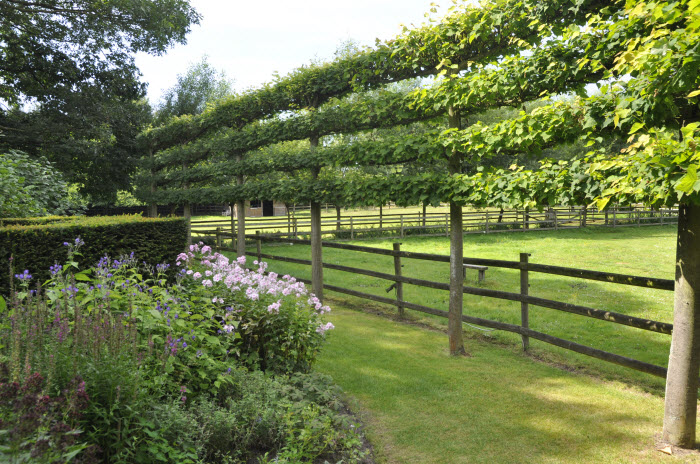 This horizontal cordon espalier featured on Thinking Outside the Boxwood creates a visual barrier between spaces.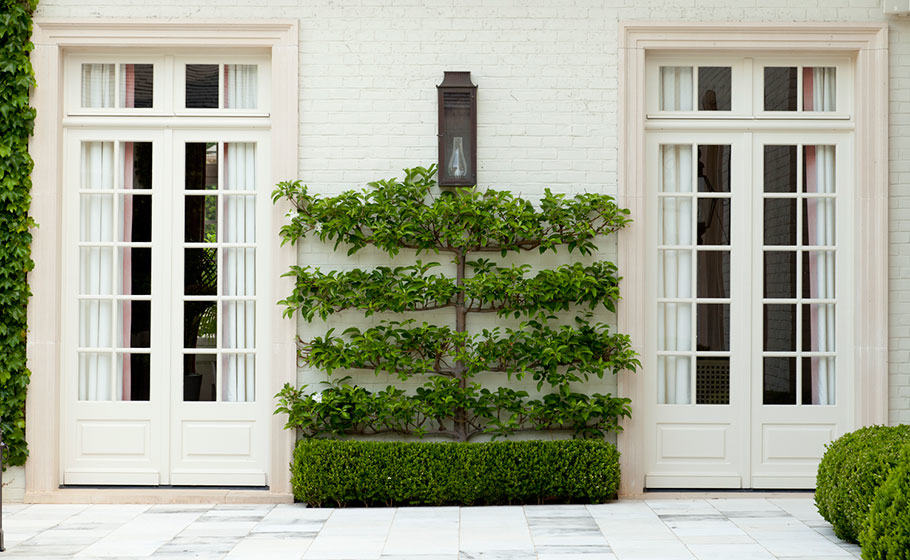 Another example of a horizontal espalier by Howard Design Group.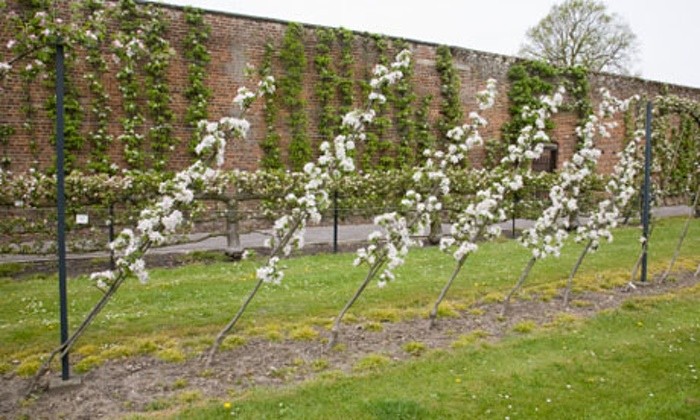 These apple trees were espaliered to grow at an angle in what is called an oblique cordon espalier.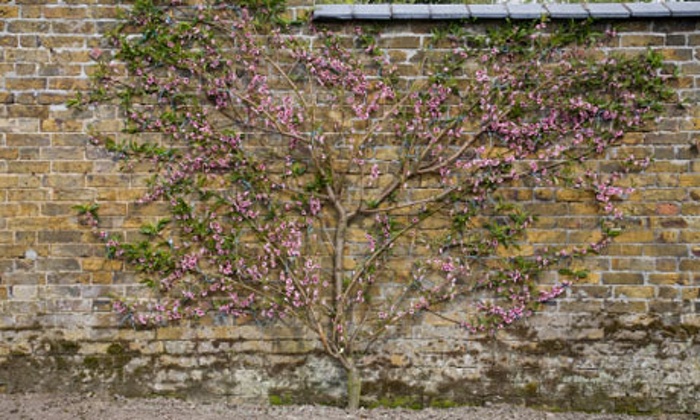 I love the more natural look of this informal fan espaliered peach tree.
Espaliered Vines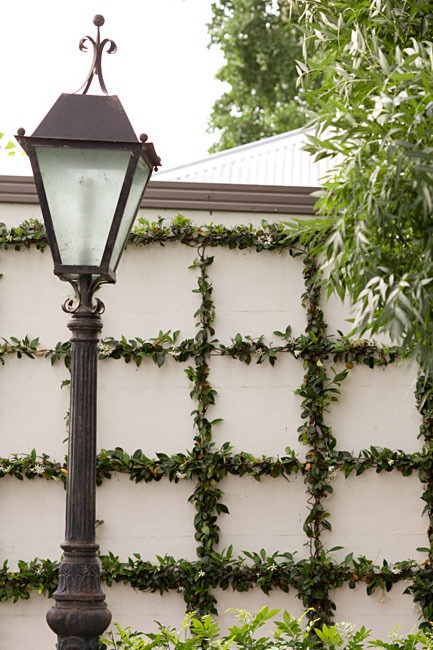 A square fence espalier like this one on Censational Girl provides a nice clean look to add interest to a boring or unsightly wall.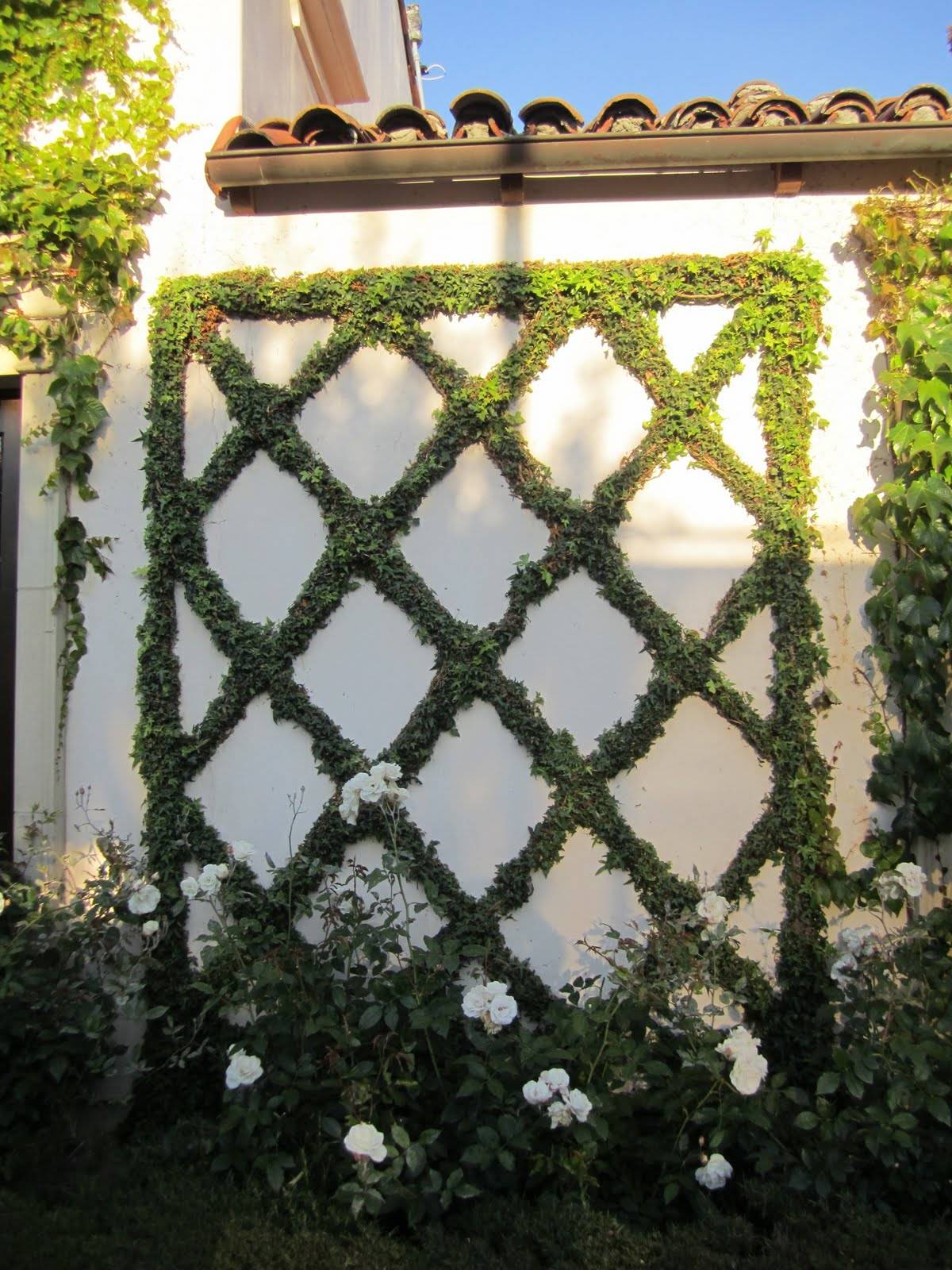 This diamond patterned espalier with framed perimeter creates a nice piece of outdoor wall art.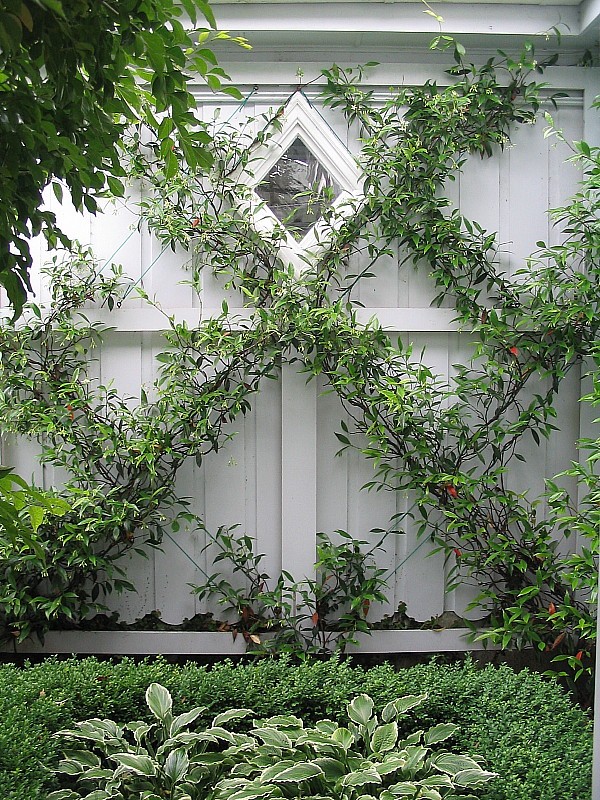 Hedge.co uses a double wired diamond espalier to disguise a wooden fence.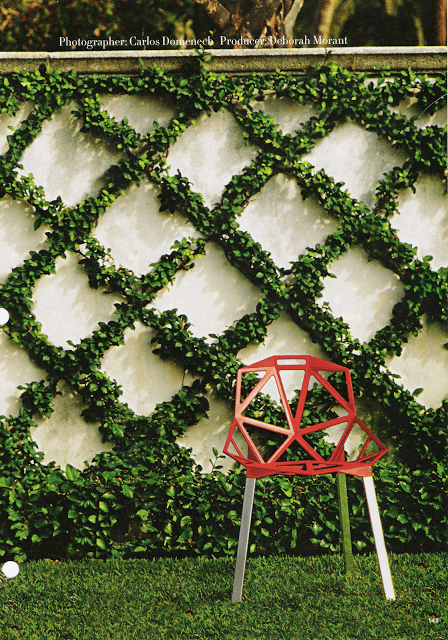 Here is another example of a diamond patterned espalier alongside a modern geo patterned chair, proves that an espalier can work in both a contemporary or traditional setting.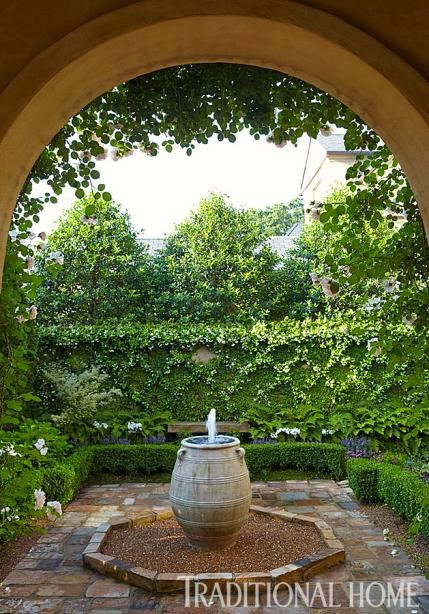 This espalier featured on Traditional Home is grown on top of a layer of fig ivy, creating a more subtle and softening effect.
Whether you are looking to add interest or grow fruit in a tight space, the espalier is the way to go!
Related Topics:
Most Beautiful Outdoor Dining Areas
Beautiful Garden Entries and Gates